Just a two-hour trip by Hokuriku Shinkansen from Tokyo
There is a small town nestled in the Toyama countryside that is currently making huge waves in the foodie world. Toyama has often been an overlooked destination on the Hokuriku Shinkansen line, but in recent years, there has been more traffic than usual at this previously quiet station, thanks to the pull of this trending gourmet spot.
Higashi-Iwase-cho lies about 10 minutes north of Toyama station by car, or 20 minutes by tram on the Toyama-Minato line. This is the area known as 'Iwase'. The main Iwase Omachi / Shinkawa-cho Street is lined with neat rows of buildings – many relics from the Edo (1603-1867) and Meiji (1868-1912) periods – including the Kitamae-bune merchant ship owners' former residence, 'Mori House', which has been designated a National Important Cultural Property. This area faces the old Hokkoku Kaido Road – a historic highway that linked present day Shiga and Nagano prefectures.
However, this town is not just a place where old buildings have been simply left in faded glory – the town has been immaculately cared for and revitalized in recent years. The 500m long, straight street is neat and orderly, and the ground is not asphalt, but an elegant beige color to resemble earth. There are no utility poles or power lines, as is often the case on many streets in Japan. The streetscape is utterly picturesque.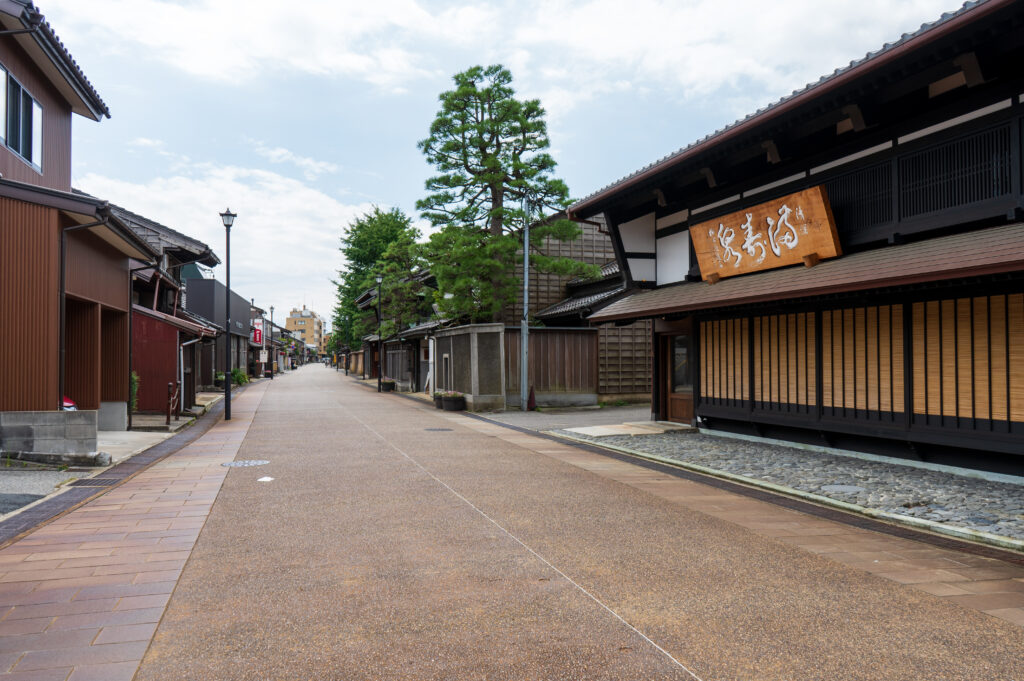 What is even more amazing is that the buildings on this street are not just for decoration. Each building is operated in various ways: as banks, stores, workshops, galleries, restaurants, breweries, and more. This historic town is very much still living in the moment.
The sushi, Italian, French and other cuisines, sake stores, pottery makers and glass studios that line the streets of this area are all of the highest caliber. Iwase is an unsuspecting area where highly skilled professionals have gathered to do business, and it seems their secret is out, as more and more food connoisseurs flock to the town each year, from both Japan and from abroad.
The person behind this town's revival
Iwase did not develop in this way purely by chance. Nor did the government have a strong hand in its triumphant revival. There was one man who drove the vision for the town: Ryuichiro Masuda, the fifth-generation head of the Masuda Sake Brewery. His esteemed brewery was founded in 1893, and produces Toyama's most prized ginjo sake, Masuizumi.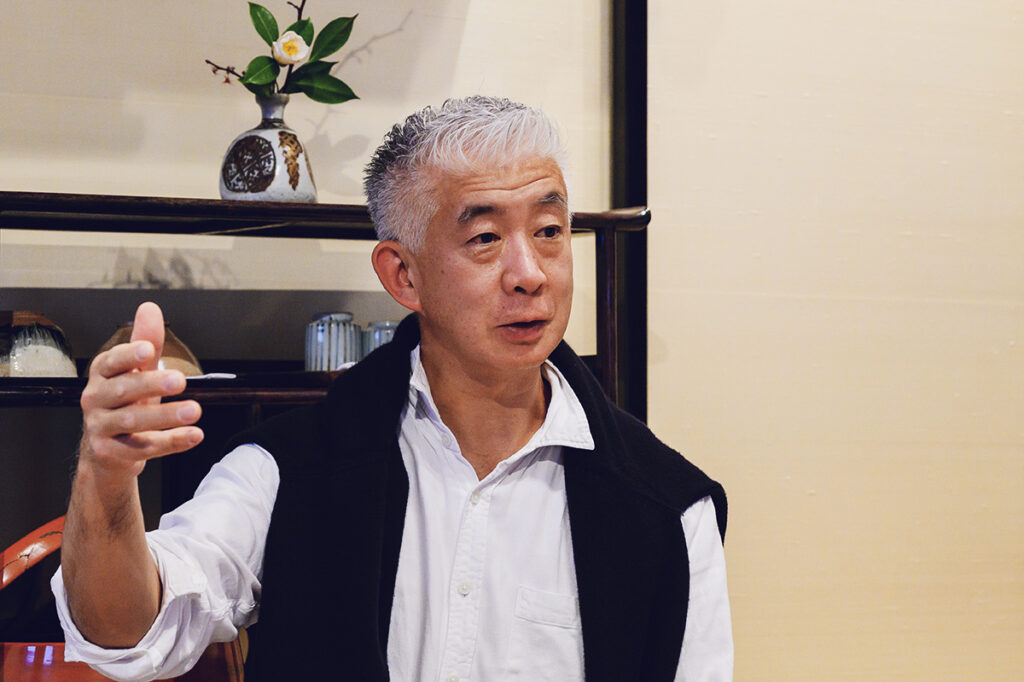 He is both a forward-thinker and a great preserver of tradition – always thinking ahead, enterprising with an international mindset, collaborating across genres and creating new types of sake. We sat down with him to talk about the town of Iwase, sake, and his vision for the future.
Masuda starts by saying he did not always have a particular plan in mind for Iwase. However, although he himself can't remember it, he reportedly told his classmates that he wanted to revive the town back when he was just a young boy in junior high school. At the time, he had been reading a book about Koetsu Village, which may have been the source of the idea, he reflects.
Koetsu Village is an art village in Takamine, Kyoto, established by Honami Koetsu, an early Edo period artist who excelled in calligraphy, ceramics, maki-e lacquer work, and the tea ceremony. Koetsu gathered cultural figures, craftsmen, and artists on Takagamine Kaido Road in what is now Kita-ku, Kyoto, and a unique creative culture subsequently flourished in the area.
Masuda in his junior high school years must have been inspired by the story of Koetsu Village – it seems it served as an important basis decades later, when he started working to revive the town of Iwase.
A town 25 years in the making
The first step Masuda took to revive Iwase was establishing a soba noodle shop when he was 31, twenty-five years ago. He had just returned from a long stay in Europe, and was dismayed by Iwase, which at that time seemed like a ghost town. He recalls,
"After living in a foreign country for more than two months, I finally felt able to see Japan through the eyes of a foreigner and to think from a more foreign perspective".
In the late 1990s in Japan, with the collapse of the bubble economy not long before, most of the local cities had become desolate boarded-up towns. Stores had disappeared from the main street of Iwase – the only one that remained was the Hokuriku Bank, which still stands today. All the rest were boarded up, and the owners left for Tokyo, Osaka, and other big cities, leaving their houses empty.
Looking at Iwase today, it is hard to believe that it was in such a dire state only a quarter of a century ago.
When Masuda was in France, he visited plenty of wineries. The country is blessed with many world-famous wine regions such as Bordeaux, Burgundy, and Champagne, each with their own unique culture. There is a rich lifestyle despite being in the countryside, and the locals take pride in their villages and towns.
Masuda thought, if only Japan could be the same. Having lived in Europe and experienced that rural culture, he was astonished when he came back to his hometown and saw firsthand the huge gap between countryside and city living in Japan.
His surprise at the devastation of the town, his sense of crisis about his family's sake business, and above all, his desire to make his hometown something to be proud of, seem to have been the driving forces in shaping Iwase into what it is today.
Masuda, more than anyone, is fully aware of Iwase's potential.
Good food, good crafts
When developing a town or street, stores are of the upmost importance. Masuda decided to focus on the food and crafts sectors. And then he got to work. He networked with artists and chefs, pleading with them over dinner to consider operating their businesses from Iwase. As more and more people agreed, restaurants started popping up, and a gourmet town was born.
Two people in particular drew significant attention during their move to Iwase. The first was glass artist Yasuda Taizo. His arrival led sculptor Tsutomu Iwasaki to also relocate to the town, which in turn led to the arrival of lacquer artist Senki Hashimoto, and so on, creating an art renaissance in the sleepy Iwase town.
Food-wise, it was Hironori Fuji establishing 'Oryouri Fuji' that begun the chain reaction of gourmet pros flooding to Iwase. French, Italian, and brewery restaurants have since opened in the area, incorporating many of the top chefs from Toyama, Ishikawa and Fukui prefectures.
Now, Iwase is home to a number of top-rated restaurants, including French restaurant 'Cave Yunoki', Japanese restaurant 'Goryori Fuji', Italian restaurant 'Piatto Suzuki Cinque', brewery 'Kobo Brew Pub', and sushi restaurant 'GEJO'. First-class artisans such as woodcarver Tsutomu Iwasaki, ceramicist Gaku Shakunaga, and glass artist Taizo Yasuda all have ateliers in town.
The buildings these professionals use as stores and studios are renovated from old Japanese houses, which all appear similar from the outside, forming a beautiful townscape. However, venture inside and you will find that the interiors are all vastly unique.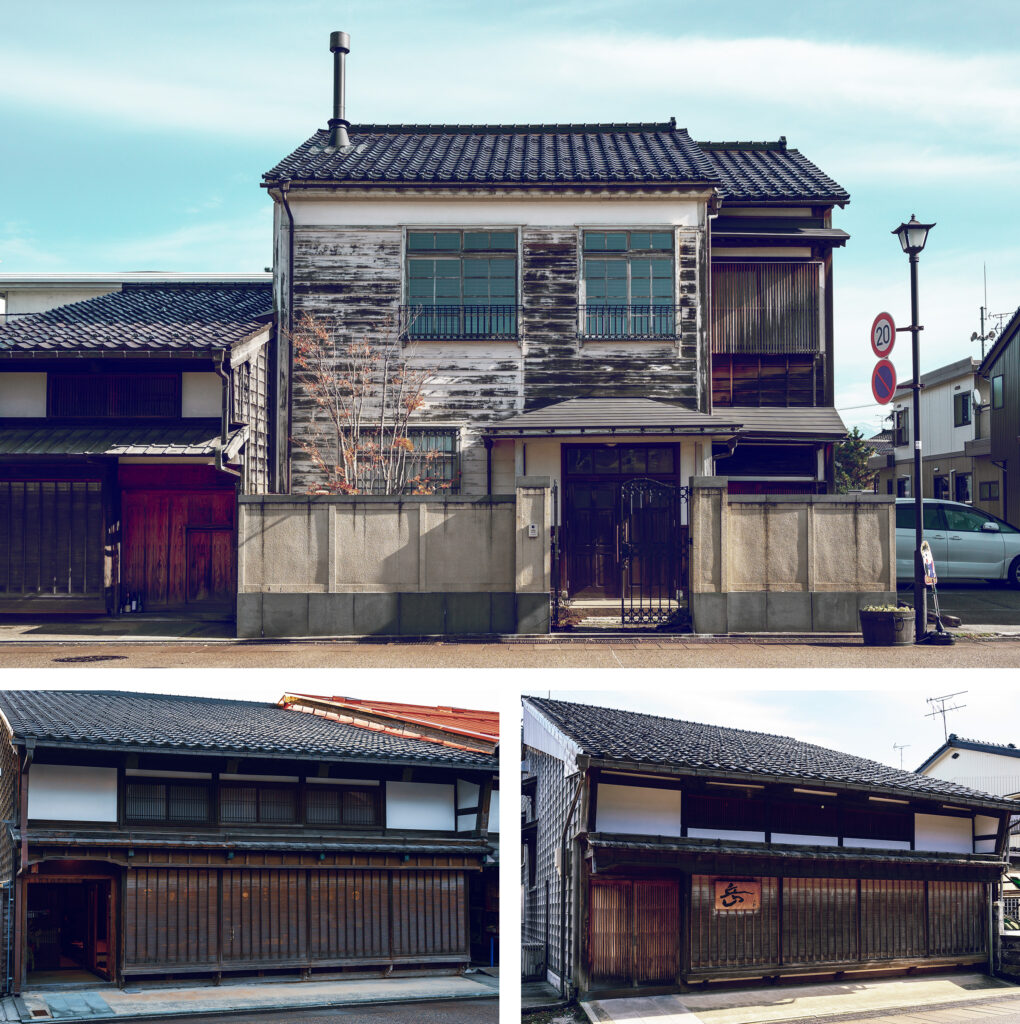 The showroom of Tsutomu Iwasaki , Taizo Yasuda , Gaku Shakunaga
A town with its own unique culture
The town's buildings and streets have been renovated and beautified, and the professionals who flooded to the town have become well-known in the food and craft worlds. It is no exaggeration to say that Iwase has become a town with its own unique culture specializing in food and crafts, albeit not to the same extent as Koetsu Village mentioned above.
However, Masuda says that his plan for Iwase is "still only about 5% complete". The soba restaurant Masuda of twenty-five years ago may have been satisfied with the current state of the business, but as he's grown as a person, his bar for satisfaction has been raised even higher. "I've only just begun", he grins.
As we talked, it became clear that that Masuda's vision is not limited simply to Iwase, but encompasses the entire Toyama area.
"For example, if a hotel is built, it can serve as a base from which tourists can sightsee. Nature-wise, Toyama has both the ocean and mountains. It would be interesting to build a beach house, or even a bicycle path connecting the city and the mountains. So, I believe we have still only reached 5% of our true potential."
If raising up the entirety of Toyama prefecture is indeed Masuda's aim, then the recently founded 'IWA5' project makes a lot of sense. 'IWA5' is a sake created by the Shiraiwa Sake Brewery – a business in which Masuda is also involved. Richard Geoffroy, the master brewer, who served as chief winemaker Dom Pérignon for 28 years, was fascinated by sake and established the project.
Geoffroy's fame and reputation has turned the eyes of both wine and sake drinkers around the world to Toyama. Every year, 'IWA5' is shipped all over the world and sells out at the drop of a hat. It is safe to say that this venture has had a positive effect not only on Toyama, but on the sake industry itself.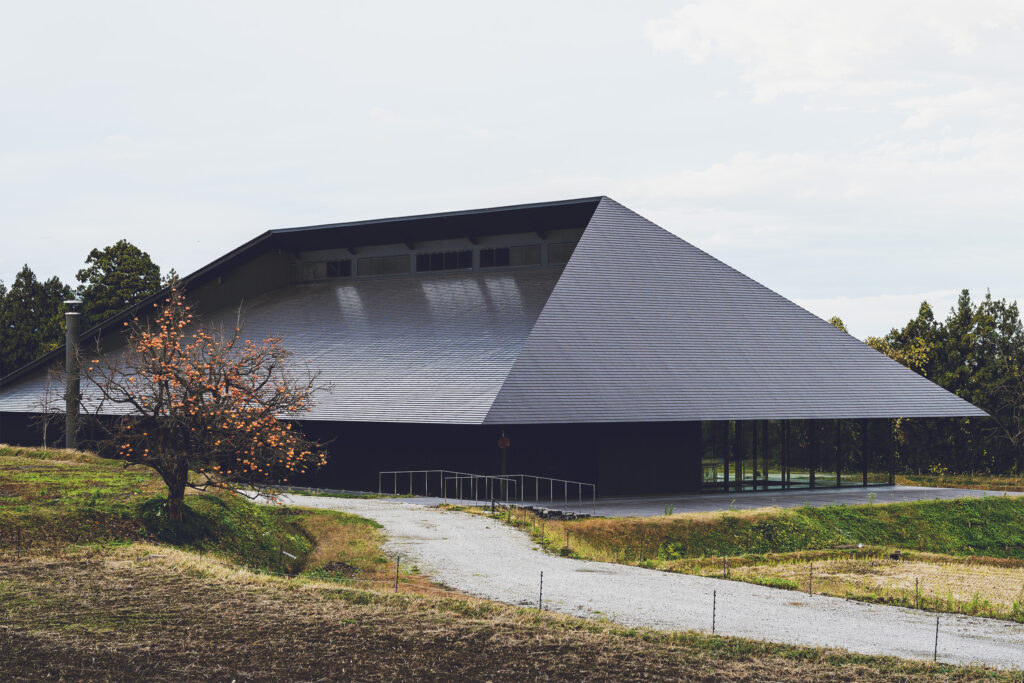 The Shiraiwa Sake Brewery
Richard Geoffroy – an unexpected sake lover
Richard Geoffroy's approach towards sake is rather different from the traditional Japanese brewing style. First, he brews several different types of sake, each with its own distinct flavor and aroma, and then blends them together in an assemblage – a method previously unheard of in the sake world.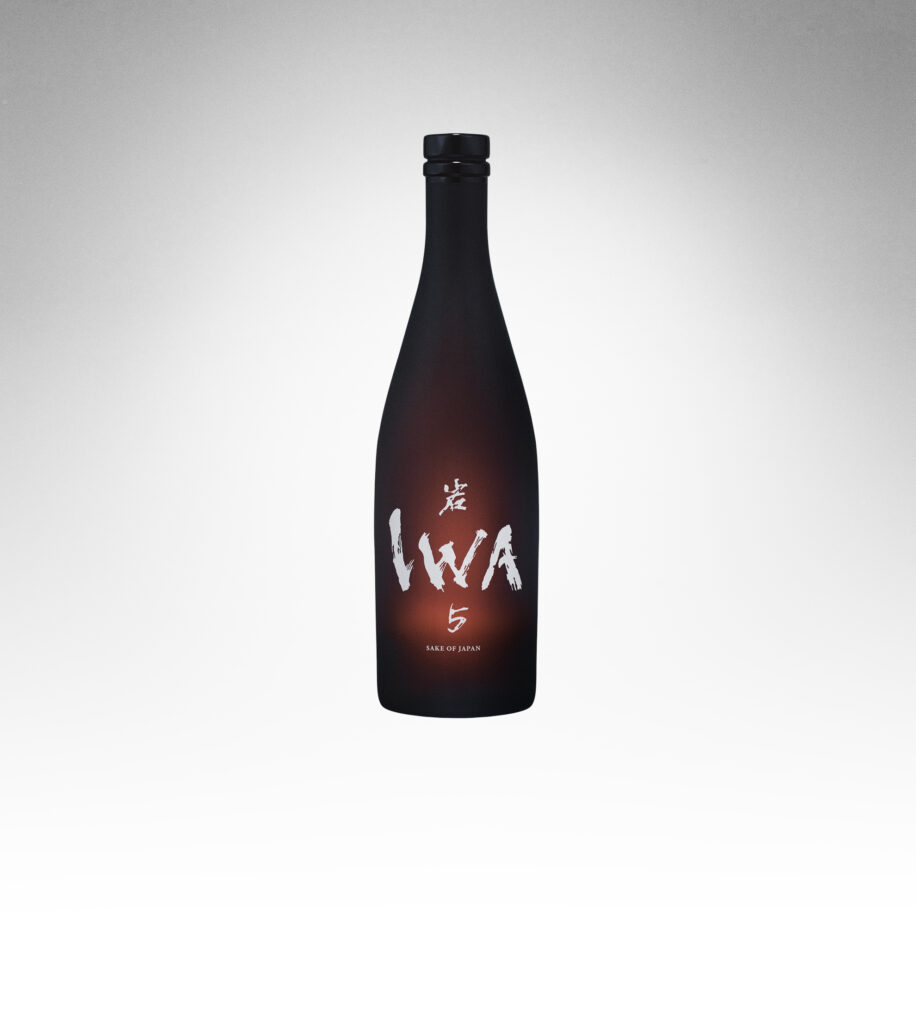 Masuda, who was present during the tasting process, was overwhelmed by Geoffroy's tremendous concentration, incredible memory and unwavering philosophy. "There is so much to learn just by watching", he says.
Geoffroy enlisted the absolute cream of the crop to partake in the 'IWA5' project. The bottles were designed by industrial designer Marc Newson, the sake brewery in Shiraiwa was designed by Kengo Kuma, and the toji (master brewer) at Shiraiwa Brewery, who oversees the brewing of the several different types of sake that form the base of the assemblage, is from the Masuda Brewery.
Richard Geoffroy's fame and reputation attracts key economic players from the US and France, as well as from the business world. This project would not have been possible without him, and now the world is beginning to pay attention to the power of sake thanks to the Dom Pérignon legend.
Authentic Made in Japan
IWA5 sake is brewed and manufactured in Shiraiwa – it is a product authentically made in Japan. The only difference from other sake is that it is made using the "assemblage" method. According to Masuda, this is not an attempt to create a sake that meets Western tastes, just a new, unique approach. What Geoffroy is looking for is still a genuine sake.
"All the ingredients he uses in his blends are classic components of authentic sake," he says. "He doesn't use things that wine lovers might like, such as oak-barrel aging or vanilla tones, or even slightly sweet dessert sake. It's just real, authentic sake."
Masuda says that sake yeast forms the base of IWA5, just as in traditional sake.
After Richard Geoffroy retired from a long career Dom Pérignon that saw him collaborating with chefs from around the world, he came straight to Japan to make sake. Masuda knew straight away that the project would be a worldwide success. And he was right.
Does that mean that Masuda's own family sake, 'Masuizumi' could also find success around the world? Masuda believes so.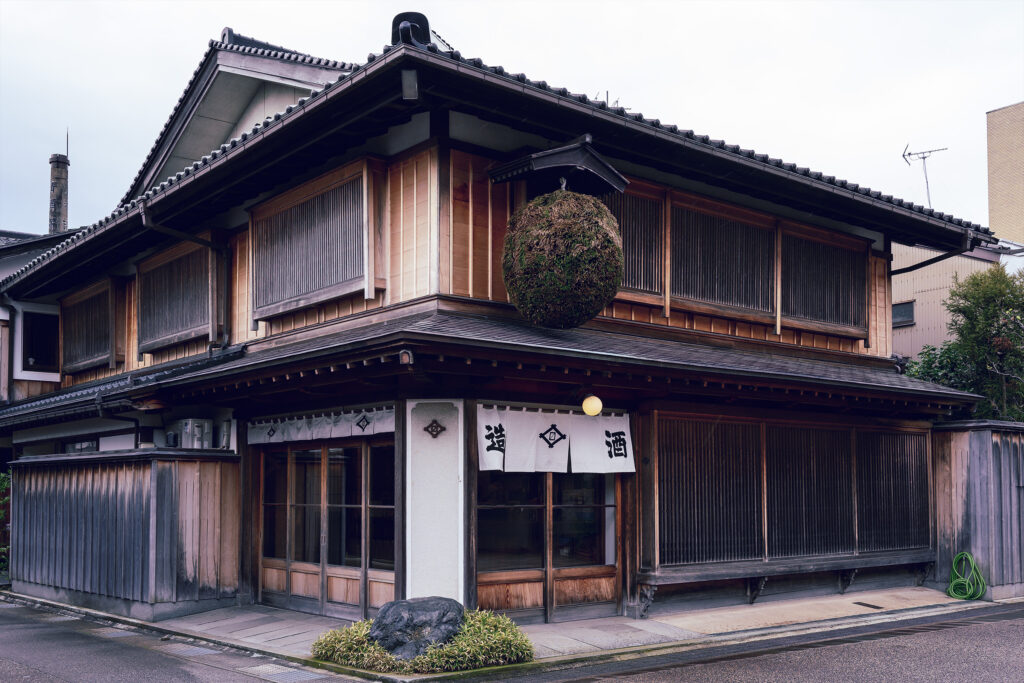 Masuda Sake Brewery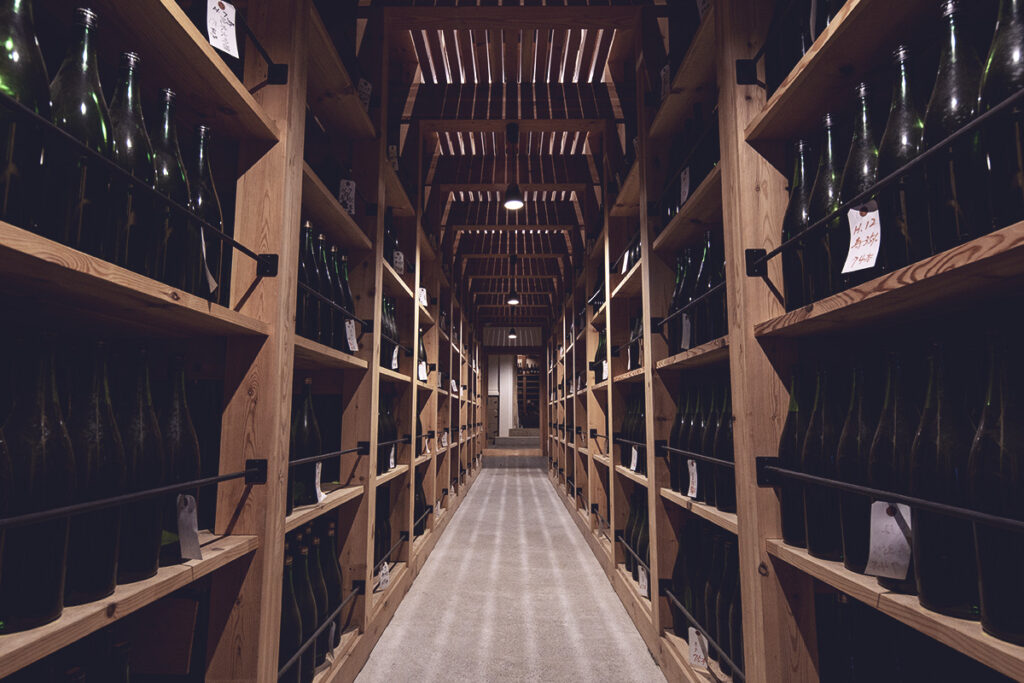 Storehouse with various brews of Masuizumi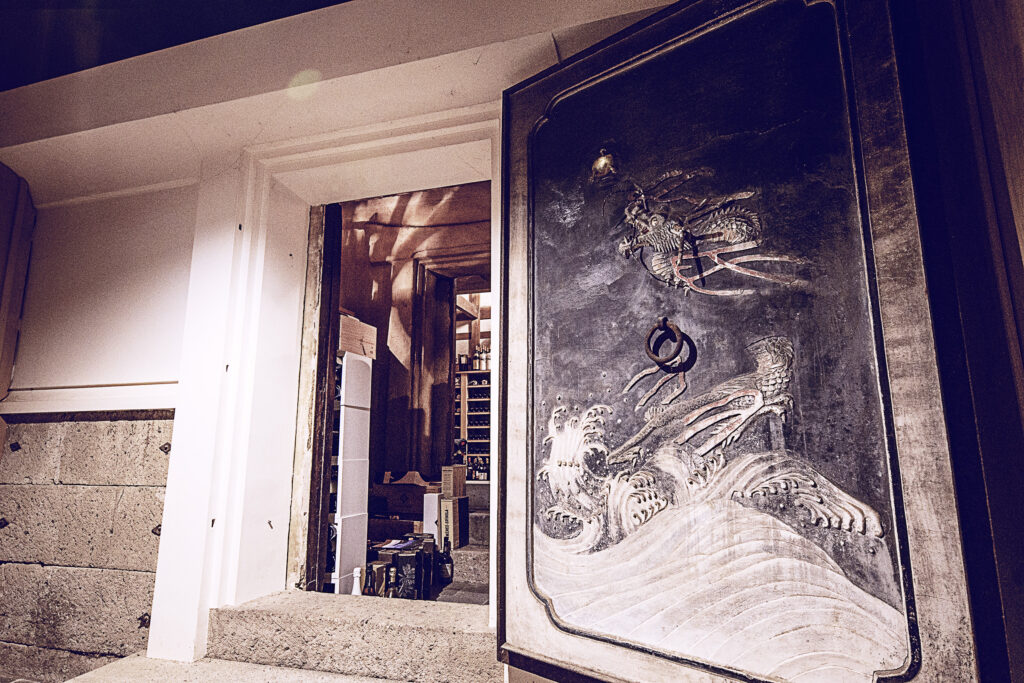 One of the amazingly intricate doors, with a dragon motif
"I feel that the world is becoming more attune to Japan these days. In some parts it's true that Japan is becoming more Europeanized, but the world's palate is becoming more Japanese", he explains.
According to Masuda, until about 25 years ago, few foreigners had heard of miso soup, but now instant miso soup tubes can be found next to the cash register in UK supermarkets.
Even in France, people are drinking less and less red wine with their meals. Cooking does not use as much butter and oil as in the past, and game meat is not served as often as it used to be. That is why sake is becoming a better fit for cultured drinkers worldwide.
European food culture is changing, and the ground is being well prepared for a sake boom. If this happens, Toyama has 'Masuizumi' and 'IWA5'. These two high-quality brands will surely be the first to take off.
In Japan, it is said that sake tastes best when enjoyed in the place where it was made and when paired with the local cuisine.
That must be why gourmet connoisseurs from around the world come to Toyama in droves. Toyama is home to some of Japan's best sake, the beautiful streets of Iwase, fresh seafood and rich meat from the mountains. The exceptional taste and atmosphere can only truly be experienced by visiting Toyama to try it for yourself.
Masuda's recommendation  
Ryuichiro Masuda is now a prominent leader in promoting Japanese culture not only throughout Toyama but also to the rest of the world. We asked him to share his favorite place in Japan that he would recommend to tourists, and he immediately replied "Kokuryu Sake Brewery's 'ESHIKOTO'". This prestigious sake village has seen the great-grandson of architect Josiah Conder build a stunning cellar, and contains many other interesting cultural and gourmet spots.
The birthplace of Zen, Eiheiji Temple, is also nearby, and the culture surrounding this Soto sect's spiritual haven is apparent throughout the region. There is a lodging house at the temple, where visitors can stay the night and enjoy simple Buddhist food and meditation.
Masuda also recommends a specific activity in Japan's famous Kyoto – a boat ride in Arashiyama. At night, in the mysterious darkness, visitors can see the striking Togetsu-kyo Bridge crossing over the Katsura River in beautiful scenery no doubt unique to Japan.
Masuda has successfully revitalized his hometown of Iwase, not only reviving, but beautifying the entire area. Next, he will expand his experiment to the entire Toyama prefecture as Japan fans wait with bated breath.
Toyama used to be notoriously difficult to reach from Tokyo, however seven years ago, the Hokuriku Shinkansen line was extended to Kanazawa, making it much easier to visit. Toyama has both ocean and mountains. It has good sake and cuisine. What more could you want? Visit this one-of-a-kind prefecture and you will be rewarded with a once-in-a-lifetime experience.
Masuda Sake Brewery
269 Higashi-Iwase-cho, Toyama City, Toyama Prefecture, 931-8358