The skyrocketing popularity of craft beer in Japan has led to the emergence of numerous distinctive breweries, and Toyama is no exception to this excitement.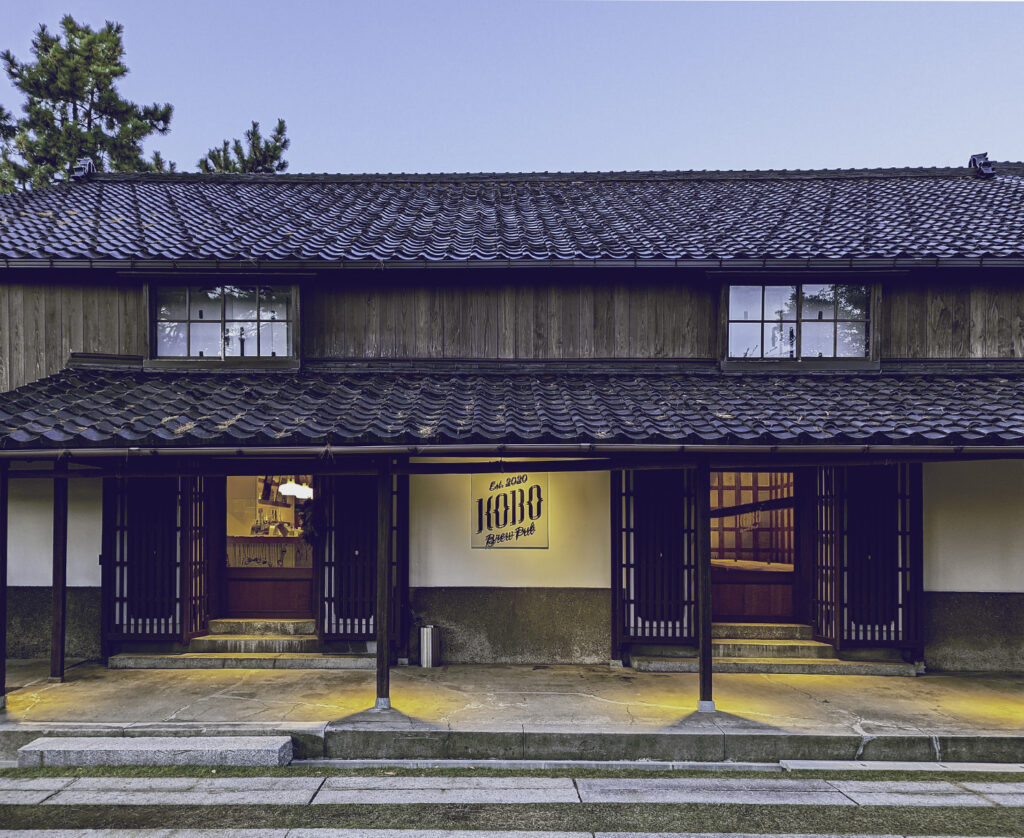 Located in the historic Kyū Babakejūtaku (Former Baba Family Residence), KOBO Brewery Pub was founded in 2017 by Czech brewer Jiří Kotýnek and Boris Priesol from Slovakia. Their combined names inspired the name of the brewery, KOBO, which interestingly also means "yeast" and "workshop" in Japanese, perfectly reflecting the nature of their craft.
But the real alchemy lies in the beer. Kotýnek, who learned his craft in the Czech Republic, made it his mission to create exceptional beer using traditional Czech methods while experimenting with new and exciting styles. His motto, "Make what other breweries don't make, in our own way," is reflected in every sip of their exceptional brews.
The brewery pub's food menu is thoughtfully curated and features a selection of charcuterie meat platters sourced from the renowned Metsugerai Ikeda restaurant in Toyama City. You can also indulge in authentic German-style preparations of Toyama pork, perfectly complementing the beer.
The brewery pub features two monumental cedar tables, each carved from a single slab of wood, providing the perfect spot to sample a variety of featured beers on the menu. The spacious and chic interior is accentuated by the visible fermentation tanks, providing an immersive glimpse into the brewery's intricate brewing process.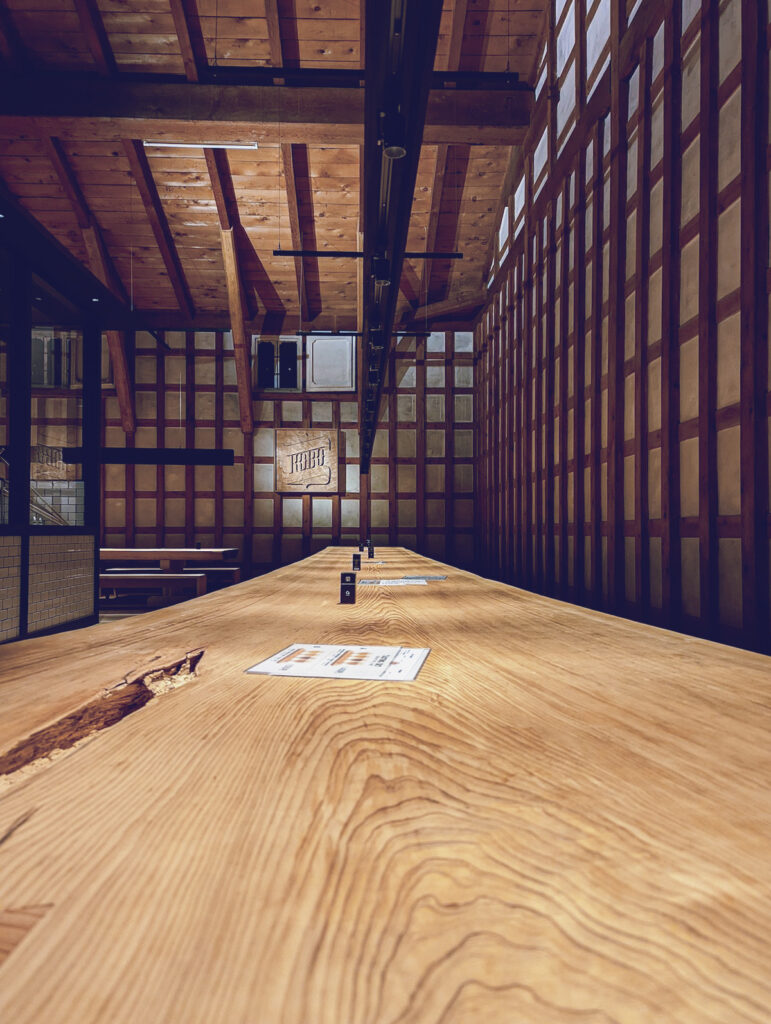 For craft beer enthusiasts travelling to Toyama, KOBO Brewery Pub is an exciting destination where you can savour both the taste of unique beers and the charm of local history.
KOBO Brewery Pub
〒931-8358
107-2, Higashi-Iwase-cho, Toyama
Phone: +81-80-3047-9916
Hours: 11:00~18:00 (Food Lo. 17:00, Drink Lo. 17:30)
Closed on Tuesdays
Parking: Free parking available (please use the Morike and Babake parking lots)
Website: https://www.kobobrewery.jp