Located in the Iwase district of Toyama city, the Kyū Babakejūtaku (Former Baba Family Residence) is a must-see for anyone interested in Japanese maritime history.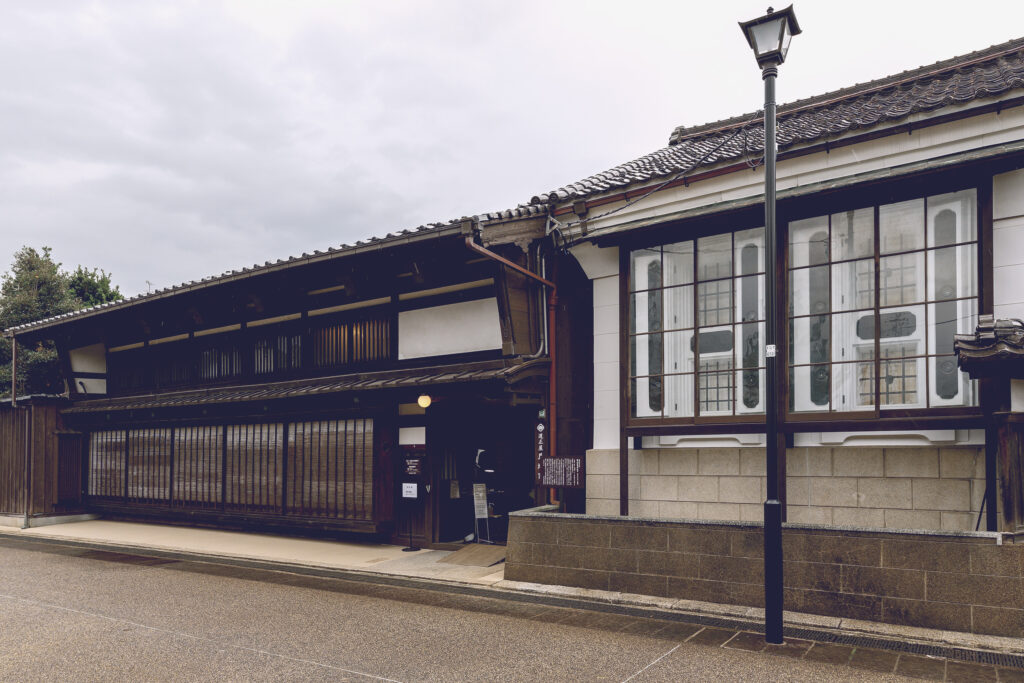 The Baba family legacy dates back to the end of the Edo period of Japan (1603 – 1868) when they were engaged in the lucrative sea shipping business. Kitamae-bune were the ships that transported goods between Osaka and Hokkaido via the Sea of Japan from the mid-Edo period to the Meiji-period (1868 – 1912). It was this extensive network of shipping lines that enabled the Baba family to amass their wealth and establish their prominence.
The Baba family holds a prestigious title as the first of the "Five Great Iwase Families" and one of the "Five Great Kitamae-bune Shipowners" of the Hokuriku region of northwestern Japan.
In recognition of its historical significance, the family's residence was designated as a Tangible Cultural Property of Japan in August 2016, and it is now open to the public.
The current building you see today was reconstructed in 1873 after a massive fire. It is the largest house in Higashi Iwase city and boasts a spacious 33-tatami-mat room with magnificent high ceiling beams. The tatami-mats in the hall are artistically arranged in a beautiful river pattern that flows beneath your feet.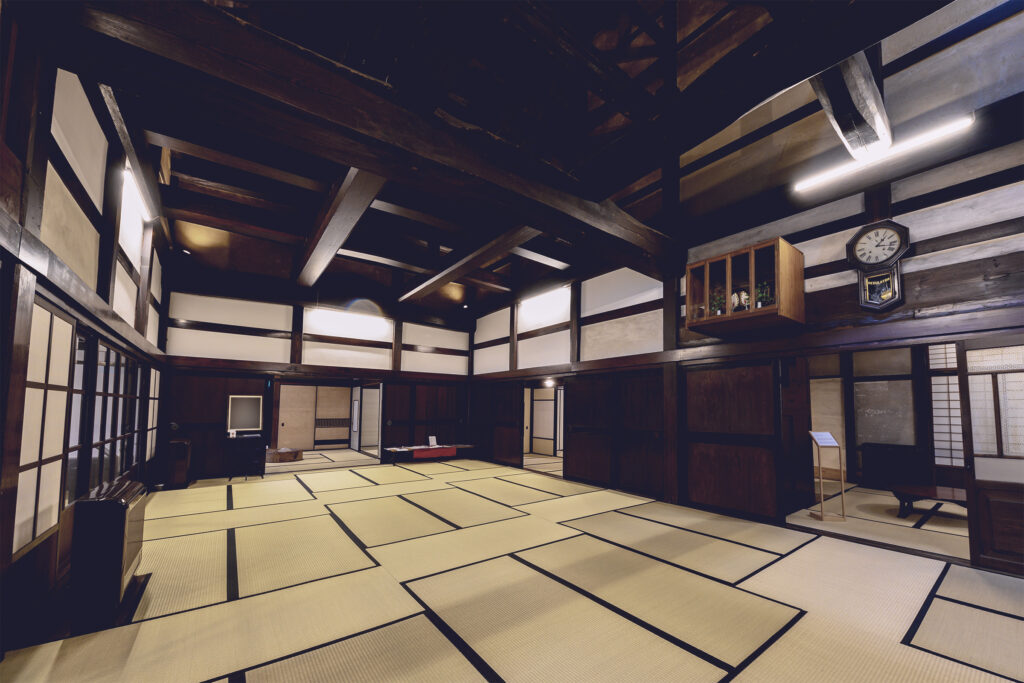 The 33-tatami-mat room "Oi"
The most prominent feature of the residence is the tooriniwa, a 30-meter-long and 2.7-meter-wide earthen passageway leading from the Omachi street entrance to the house's west gate. Until the Showa period (1926 – 1989), the west side of the building faced the Jinzū River, allowing for easy loading and unloading of goods from the Kitamae-bune ships.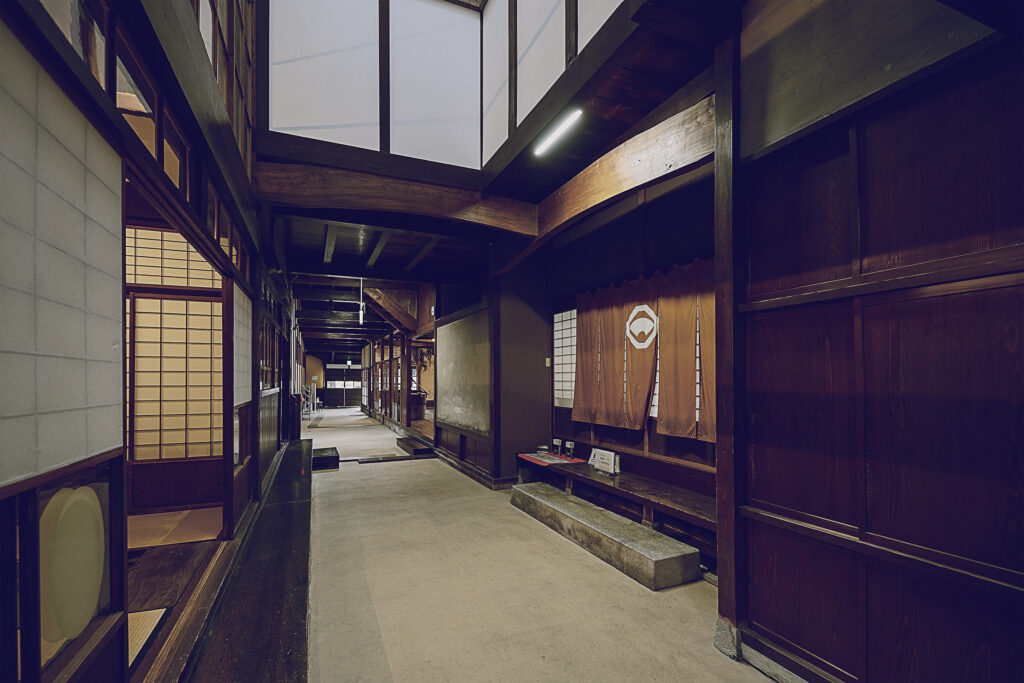 The Tooriniwa passageway
Upon entering the west gate, you can explore the Ichiban-kura (first warehouse), Niban-kura (second warehouse), and the enormous rice warehouse. The KOBO brewery, a modern craft beer brewery and pub, is now housed in the former rice warehouse, which still retains its historic charm. If you look closely while inside, you can see the narrow columns in the walls which once supported towering rice bales.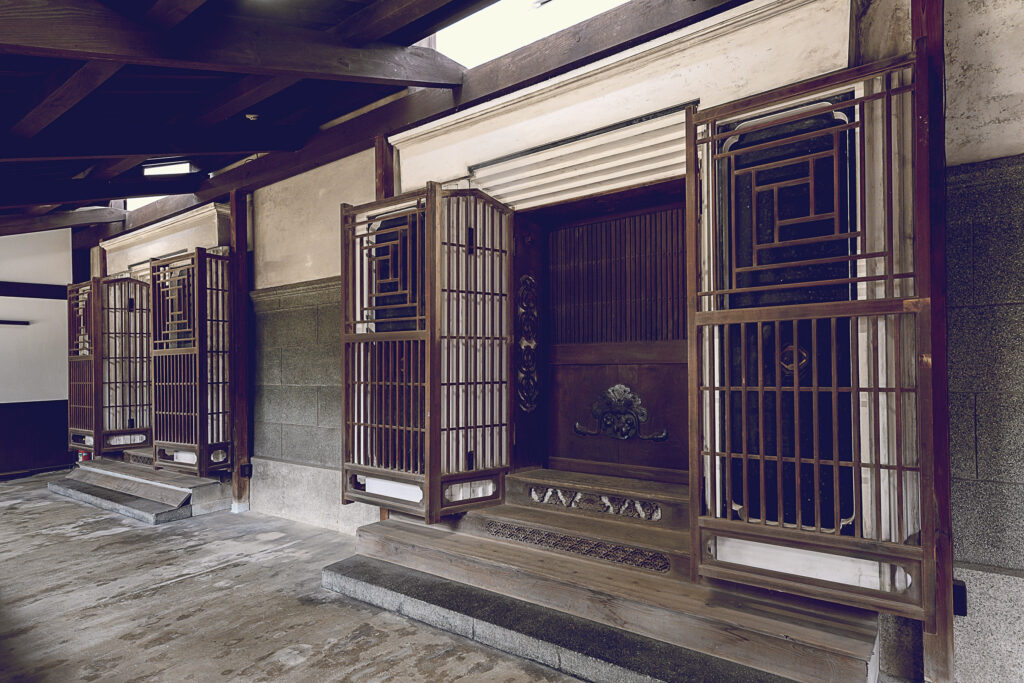 The Ichiban-kura and Niban-kura featuring beautiful wood carvings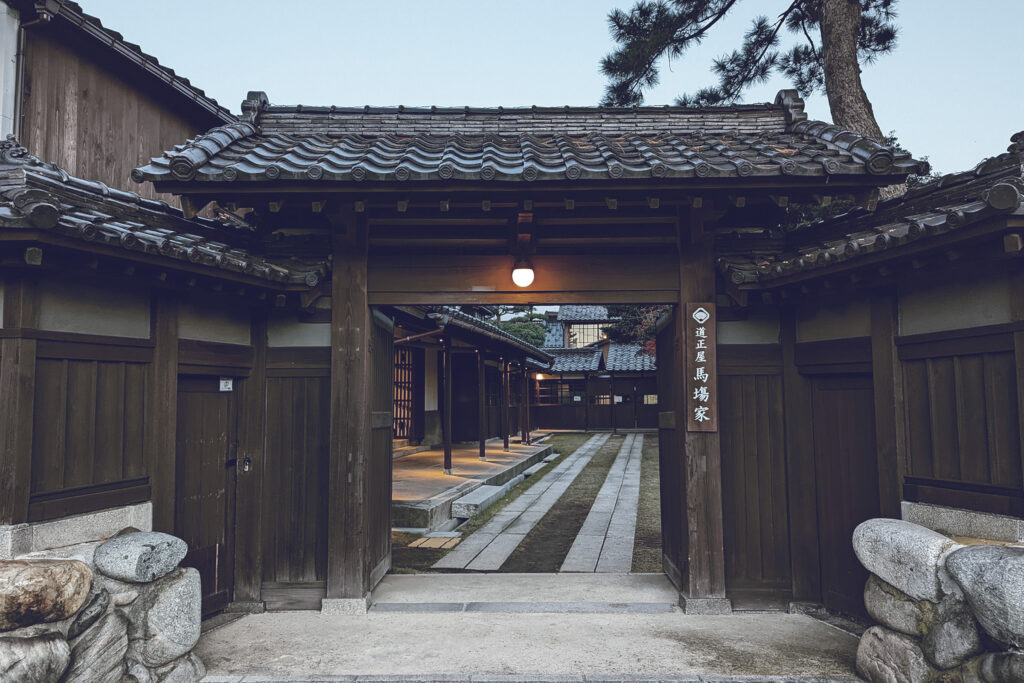 The west gate
After touring the Baba residence, you can unwind with a cold craft beer from the brewery and let the ambiance transport you back in time to an era of bustling merchants and grandeur. This is more than just a visit – it's a journey through time, and an experience that will stay with you long after you leave.
Kyū Babakejūtaku (Former Baba Family Residence) 
〒931-8358
107-2, Higashi-Iwase-cho, Toyama City
Phone: 076-456-7815
Hours: 9:00~17:00 (Admission until 16:30)
Admission: Adults 100 yen, Free for high school students and younger
Closed during New Year (12/28 - 1/4)
Parking: Free parking available - advance reservation required for large buses
Website:
https://www.toyamashi-kankoukyoukai.jp/?tid=101998