Daikanyama, just one stop away from Shibuya on the Tokyu Toyoko Line, is known as a stylish area with coffee roasters, cafés, designer fashion, and galleries with a mature and sophisticated atmosphere.
Amongst these, two of the most well-known and beloved are the Italian eateries Ristorante ASO and Caffè Michelangelo, located on the main road running through Daikanyama, Kyu-Yamate Street, since their establishment in 1997.
After undergoing renovations since the end of May 2023, Ristorante ASO and Caffè Michelangelo celebrated their grand reopening on September 16 with a brand new look.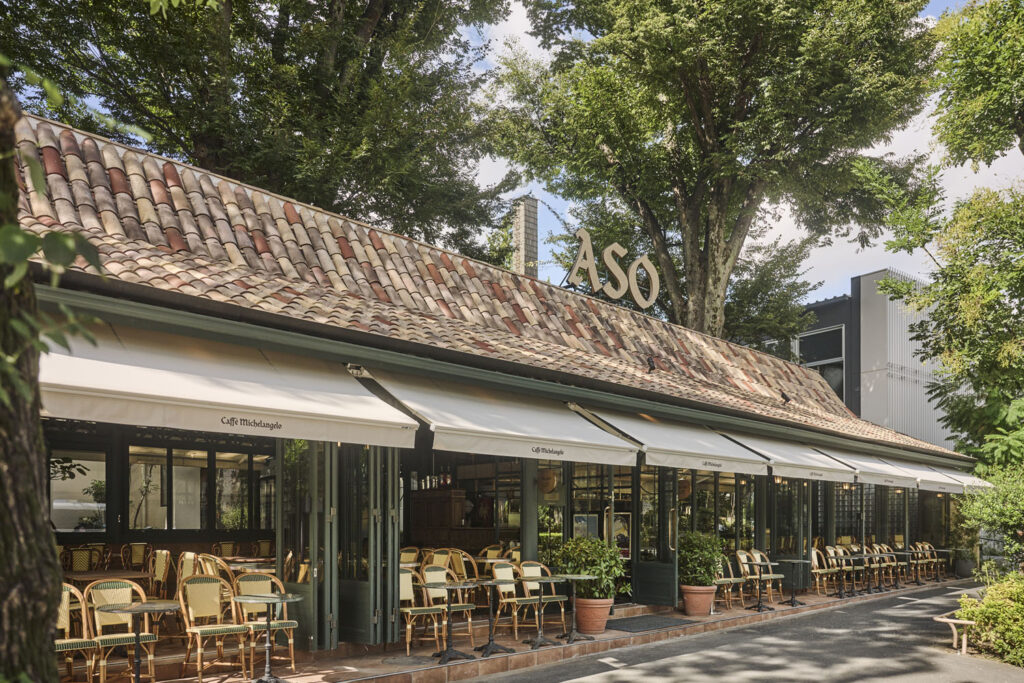 The establishment has now been updated to fit current times while preserving the classical Western-style architecture from the early Showa era (1926–1989) and the 300-year-old keyaki (zelkova) tree that is on its premises.
Taking on a fresh concept of 'A for the fulfillment of life,' the venue, which includes both the restaurant and cafe, has been renamed 'Villa ASO.'
Updated for the contemporary era
■Ristorante ASO
The overall color tones and interior of the restaurant have been lightened, creating a brighter and more modern ambiance. The space now features an abundance of lush greenery, even more so than before.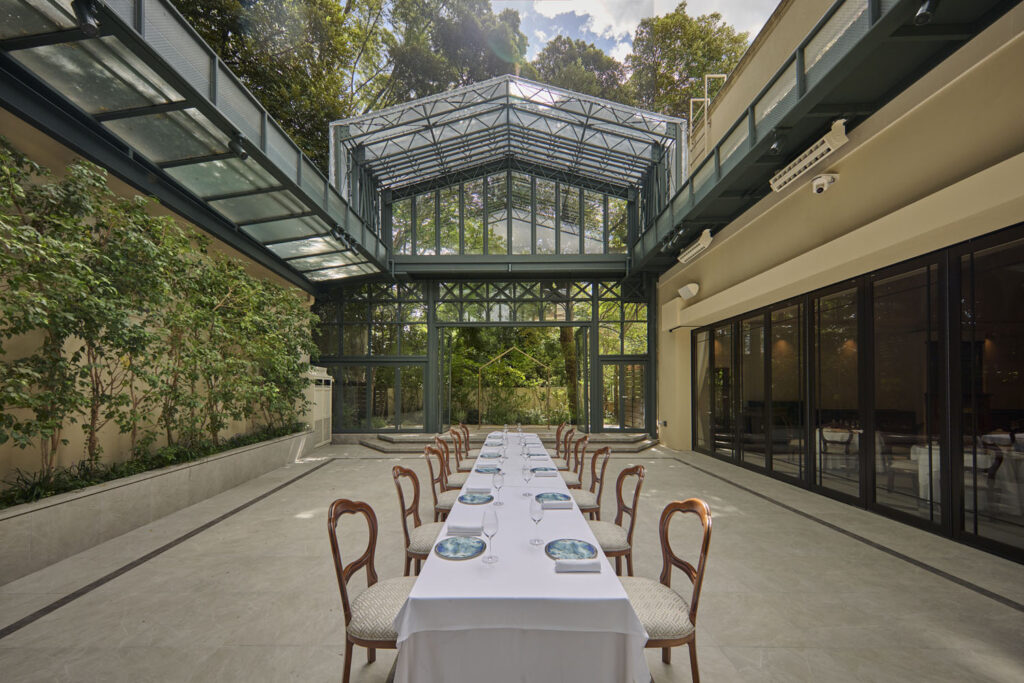 Chapel, Salon, Courtyard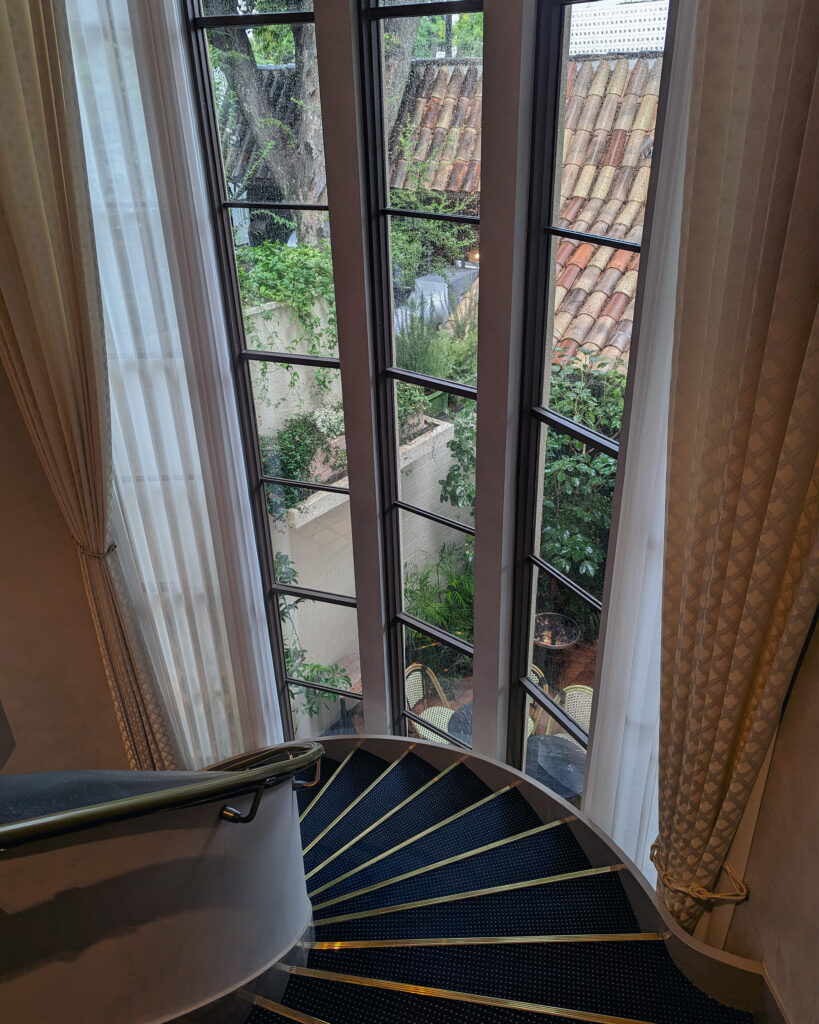 The iconic spiral staircase has transformed from crimson to navy, giving it a crisp and urban impression.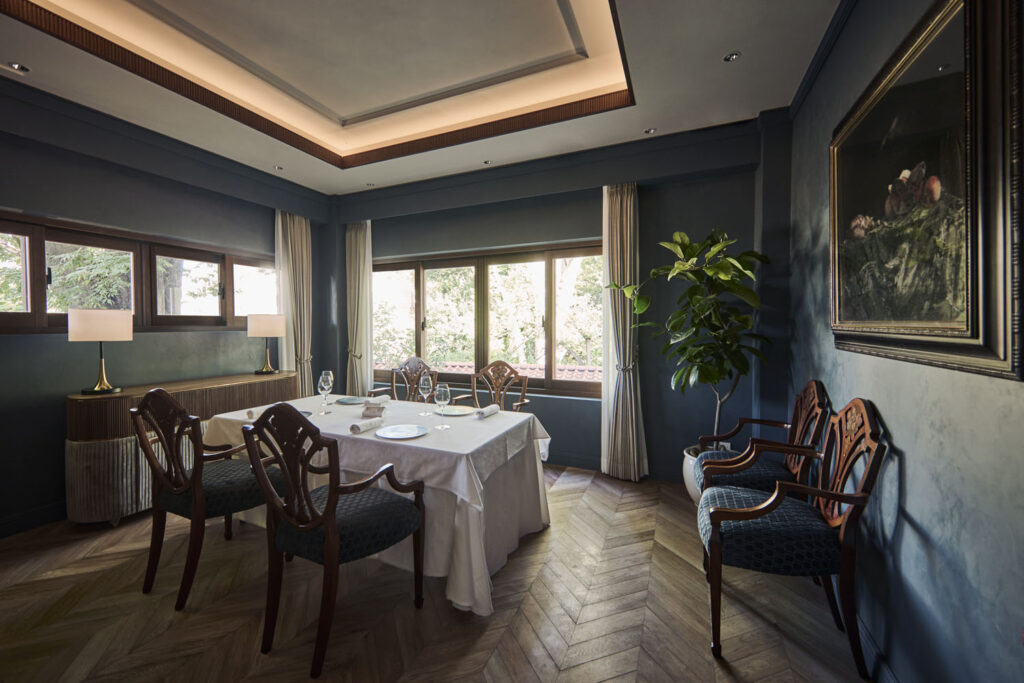 In Private Room A, the wall color has been changed to navy. Combined with the rich brown of the wood, it is a space where classical and modern meet in harmony.
Caffè Michelangelo
Reducing the reddish tones and streamlining the color palette have updated the cafè's interior while maintaining the overall atmosphere, giving it a more sophisticated appearance.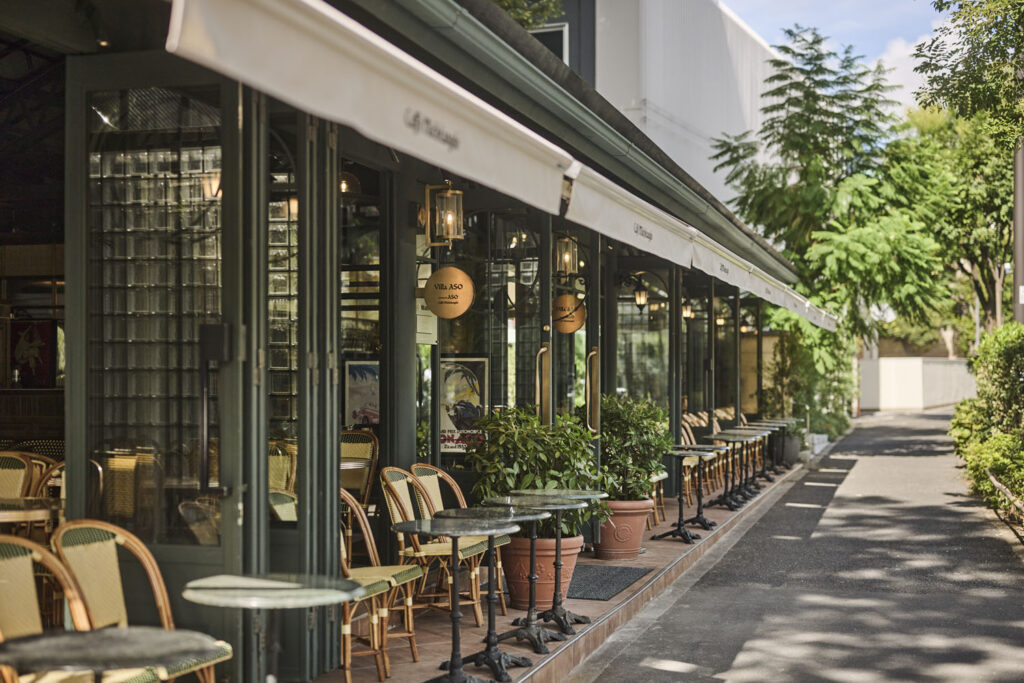 Expanding on the popular dishes previously available, the evening menu now has an updated lineup of appetizers that can be enjoyed with wine, making it a great spot to casually drop by for an evening cafe experience in Daikanyama.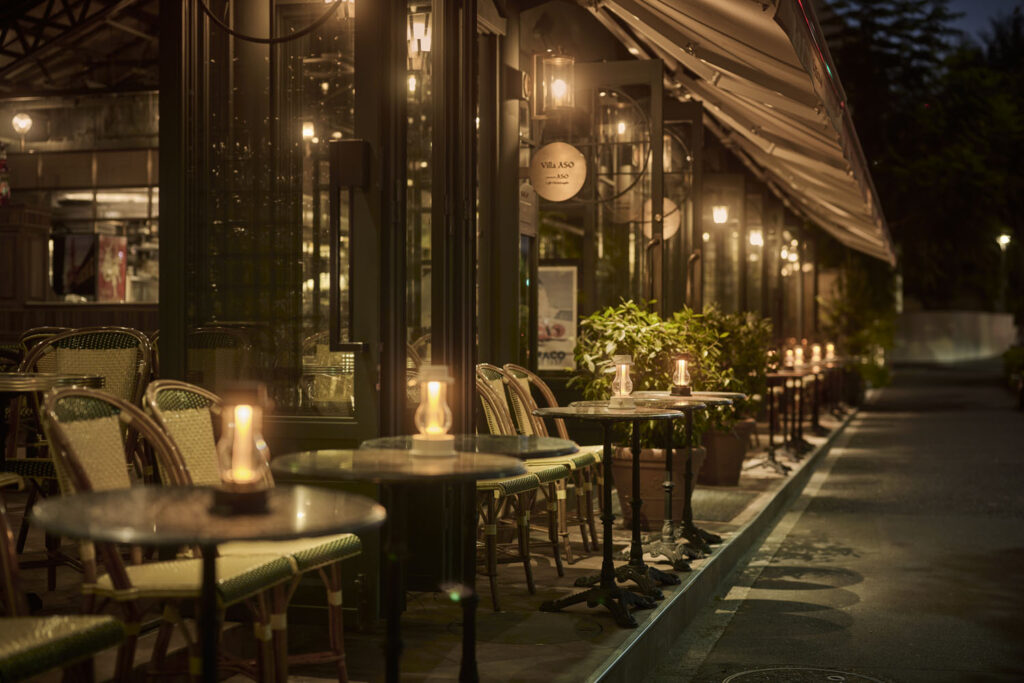 Environmentally Conscious
In order to continue providing enriching experiences to many people in the future, Villa ASO has also integrated new initiatives towards a sustainable society.

With the recent renovation, the establishment has not only reduced energy consumption by optimizing lighting and air conditioning but has also incorporated the use of ceramics that can be recycled as fertilizer and actively participate in new forms of recycling, such as wine corks.

To preserve Daikanyama's greenery in its own unique way, Villa ASO has benches crafted from branches pruned from keyaki trees, which have been in the area for over 300 years.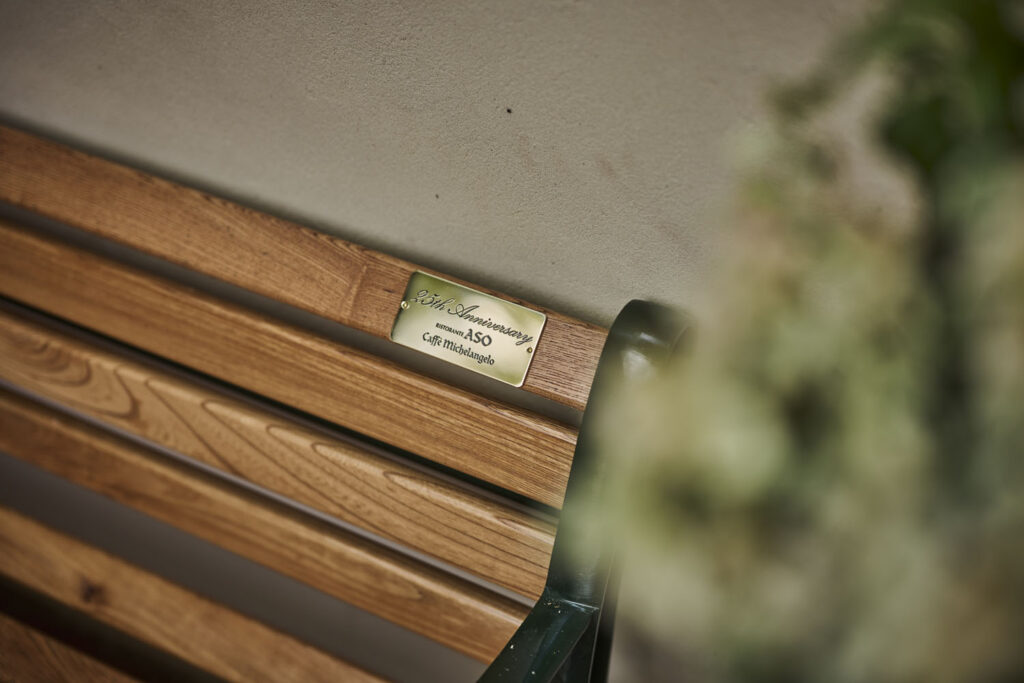 Whether you seek a serene afternoon seated outside in the clear autumn sunshine or a sophisticated evening after a long day at work, Villa ASO is a great choice. Evolving to match the times, the establishment will surely continue as a timeless symbol of Daikanyama in the coming future to enrich our everyday lives.
Villa ASO
Address: 29-3 Sarugakucho, Shibuya-ku, Tokyo
Website: https://www.hiramatsurestaurant.jp/villaaso/