Sushi restaurant GEJO, which opened in January 2020, is run by owner and chef Takahiro Gejo. The sleek and elegant wooden counter that greets you as soon as you step inside stands in contrast to the weathered exterior of the historic building it is housed in.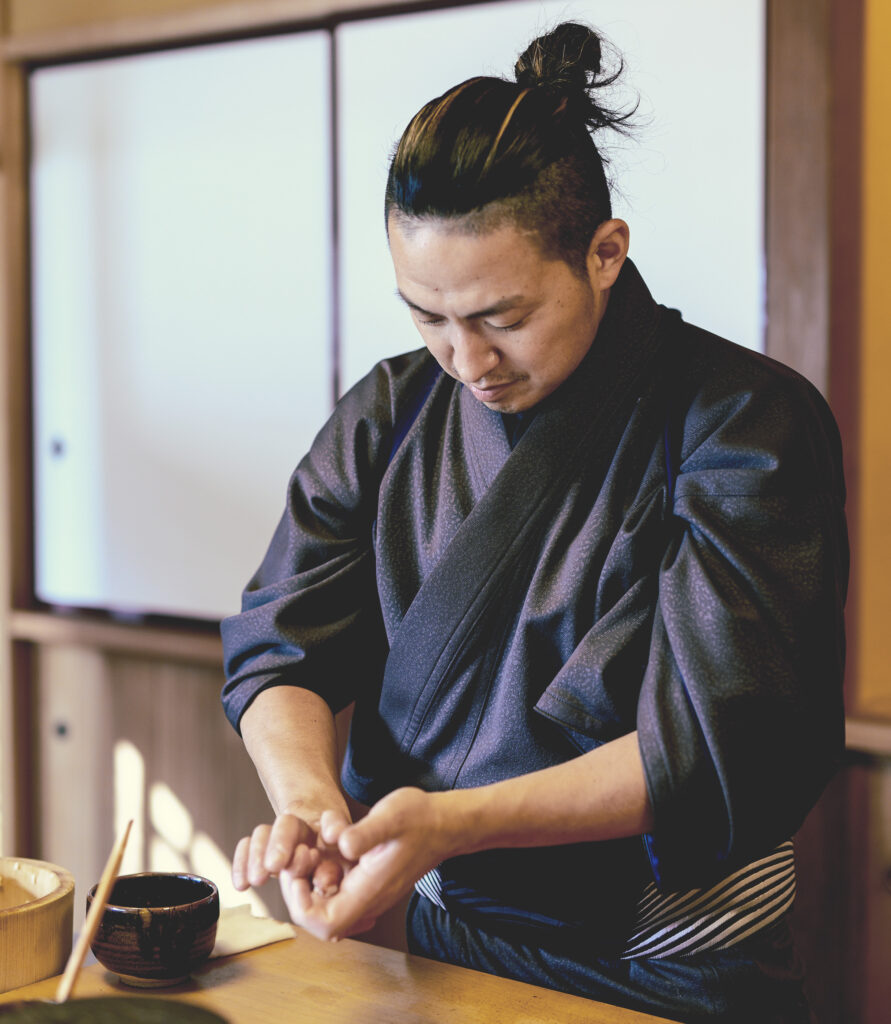 Chef Gejo, a Toyama native, honed his craft locally at the renowned dining establishments Sushi Jin and French restaurant Cave Yunoki before traveling to Europe to broaden his culinary skills even further.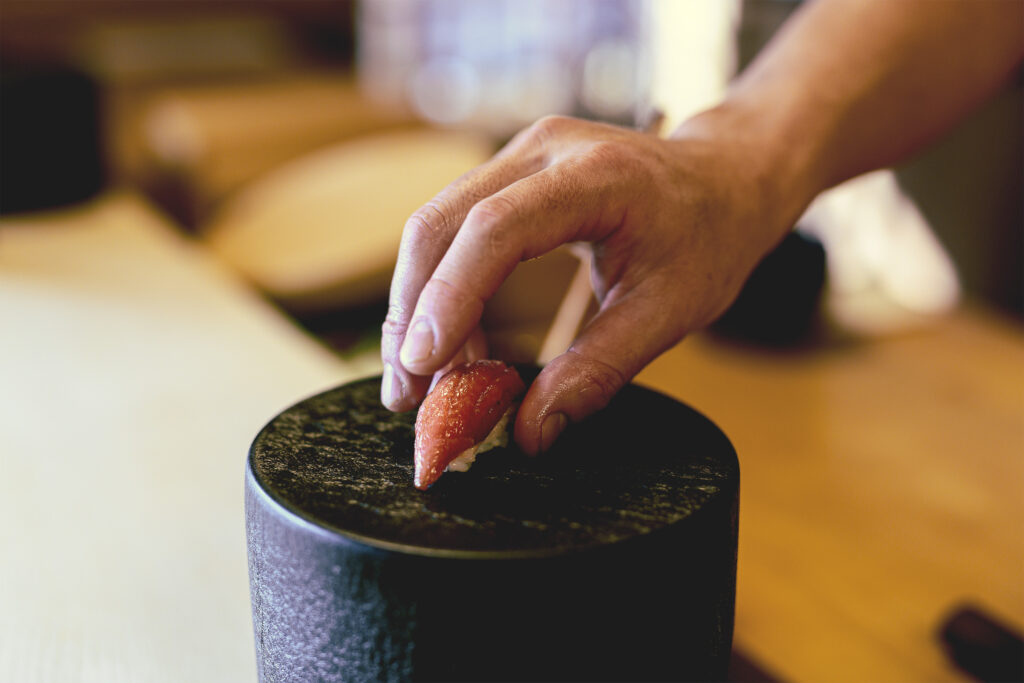 The restaurant's focus is on showcasing the freshest seafood Toyama has to offer in a new, innovative style of sushi which pushes boundaries. Guests can enjoy an "Omakase Course," which is a parade of unique dishes carefully chosen and prepared by the chef. The line-up combines an enchanting fusion of French and Japanese inspired culinary techniques that transcend traditional genres.
When he is not behind the sushi counter, you might see Gejo out in town, talking to people in the community, on the hunt for the freshest local ingredients. You may also find him preparing GEJO Caviar, one of the restaurant's favorite menu items.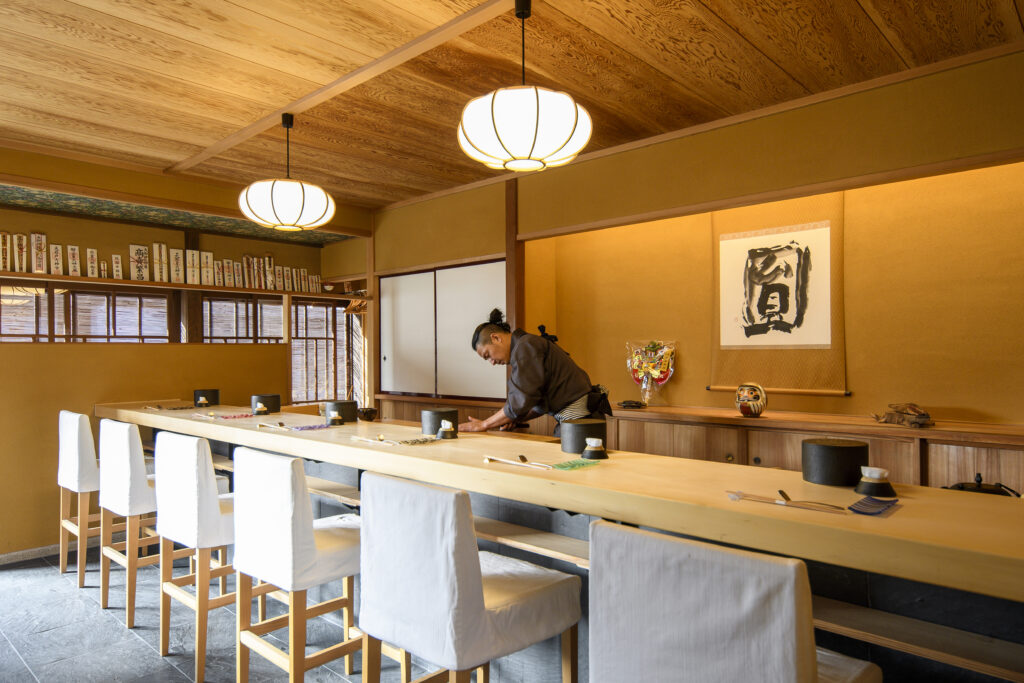 Gejo's boundless curiosity for new flavors and playful creativity are reflected both in his cooking and lifestyle. For those seeking a unique sushi adventure that showcases some of the best seafood Toyama has to offer, GEJO is a must-visit destination.
GEJO
〒931-8358
180 Higashi-Iwase-cho, Toyama City
Phone:+81-76-471-8522
Hours: 12:00~15:00 / 18:00~22:00
Closed: No regular holidays (call to confirm)
Website: https://gejo.jp