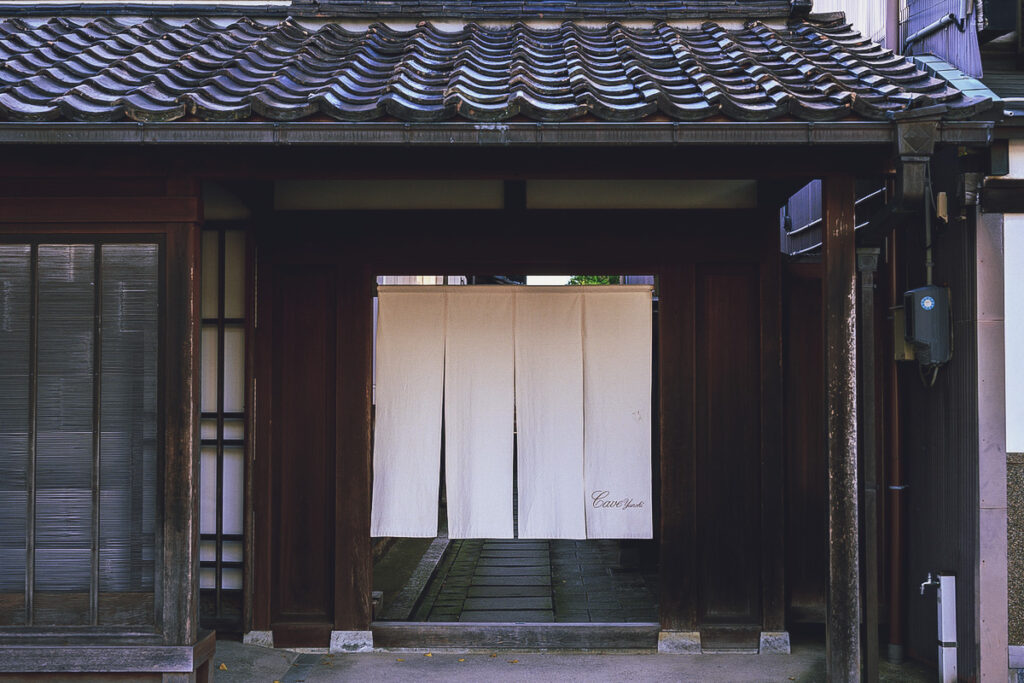 Cave Yunoki is housed within the walls of a breathtaking 100-year-old warehouse cellar. The cellar was once owned by a prosperous shipping agent that specialized in Kitamae-bune, the ships that voyaged between Osaka and Hokkaido via the Sea of Japan dating back to the Edo period.
The restaurant takes its name from the French word for cellar, "cave," as a tribute to the building's past. The refurbished interior exudes sophistication and pays homage to the site's rich history.
This elegant one-star French restaurant has an open kitchen, where you can witness the masterful preparation of each dish up close by the chef, Eiki Yunoki.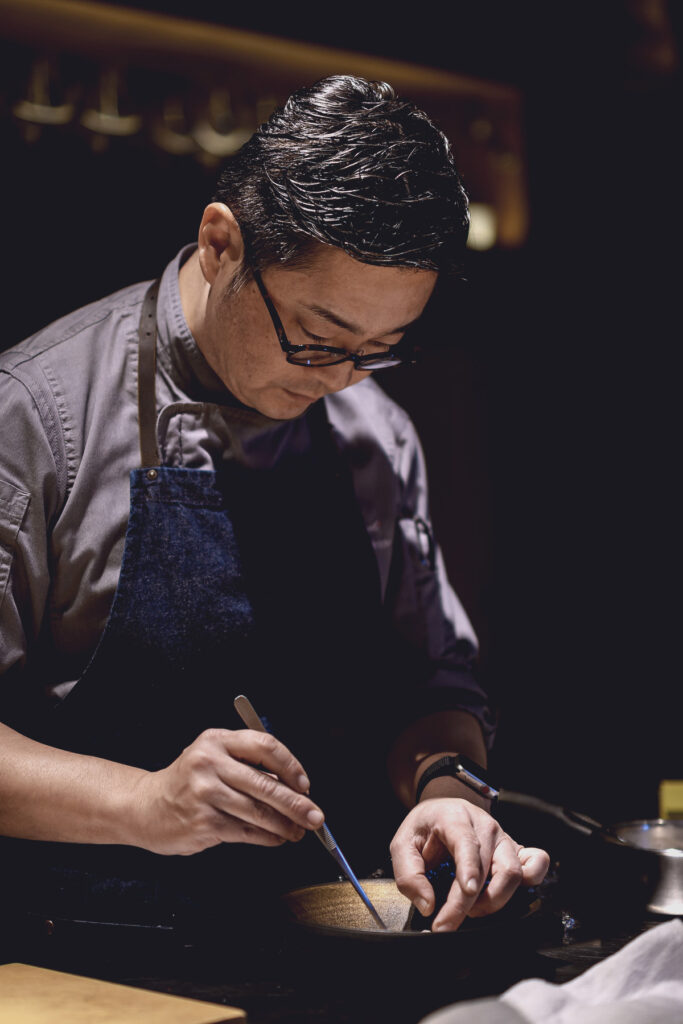 Born and raised in Toyama, Chef Yunoki is a true native of the region. With a deep understanding of the finest local ingredients and a passion for infusing them with innovative techniques like the artful use of firewood, Chef Yunoki creates dishes that are both unexpected and unforgettable.
From delicate seafood options to wild game and seasonal mountain vegetables, the menu offers a tantalizing selection of dishes perfectly paired with locally brewed sake. In each bite, you can experience the culinary diversity of Toyama itself.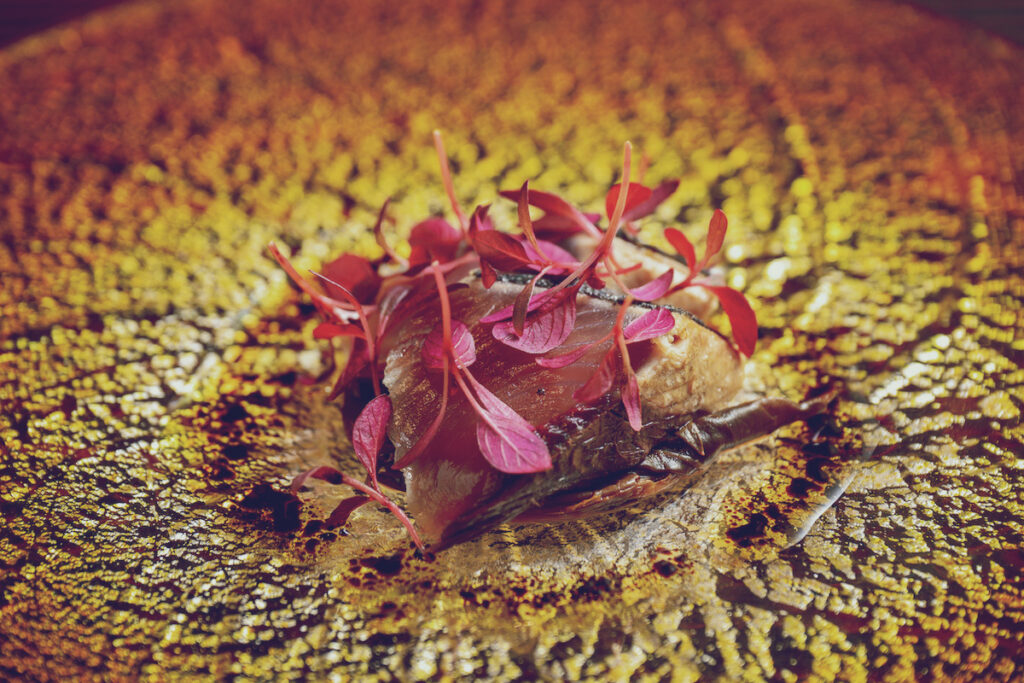 Cave Yunoki
〒931-8358
102 Mori-ka dozō-gun ni-ban (Former Mori Family Residence), Higashi-Iwase-cho, Toyama City
Hours:
Lunch Open at 12:00 /Start 12:30~15:30 (Wed~Sun)
Dinner Open at 18:00 /Start18:30~22:00 (Tue~Sun)
Closed on Mondays 
HP: https://caveyunoki.com