Located in the Kamiyama neighborhood towards the back end of Shibuya, LAOSI is a shop specializing in Kampo, the Chinese-style herbal medicine popular throughout Asia. It's just a 15-minute stroll from Shibuya Station and offers a calming escape from the bustling streets of the shopping and entertainment hub.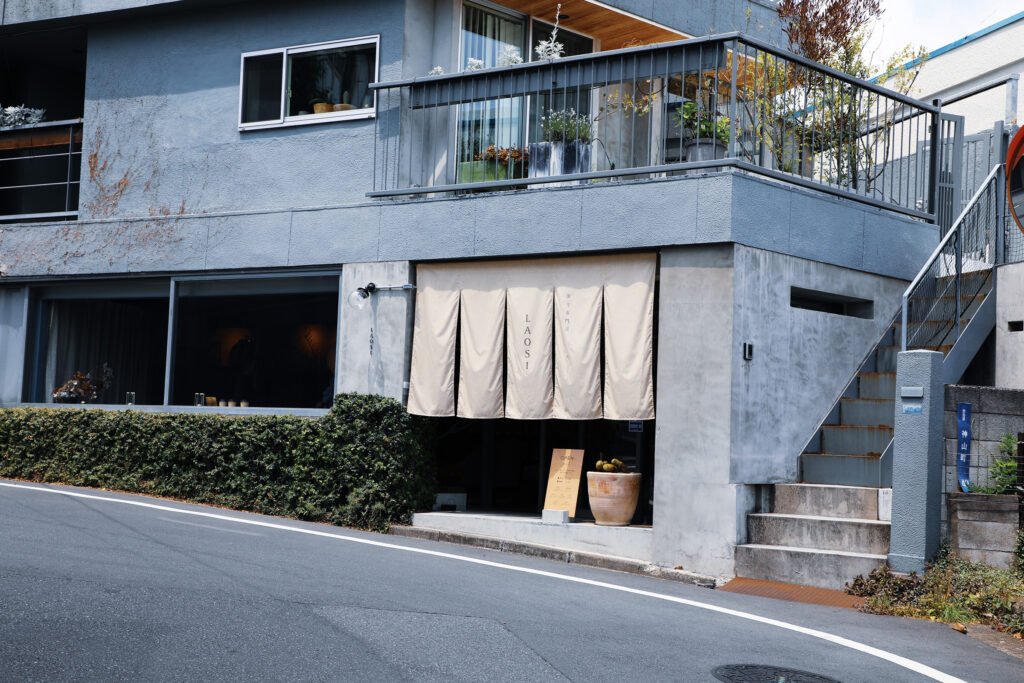 Kampo medicines are herbal remedies made from natural ingredients such as plants, animals, and minerals. With its roots tracing back several centuries to China, Kampo found its way to Japan during the fifth to sixth century and was further developed and refined locally.
The core principle of Kampo revolves around the inseparable connection between the human body and mind, emphasizing the crucial need for a harmonious balance between physical and mental well-being. Popular for its symptom-oriented holistic approach, Kampo is frequently recommended by Japanese doctors as a complementary supplement to modern medicine.
LAOSI specializes in providing single-package options of Kampo, catering to a wide range of needs. It has become a popular stop for those in the neighborhood and travelers alike, both men and women of all ages.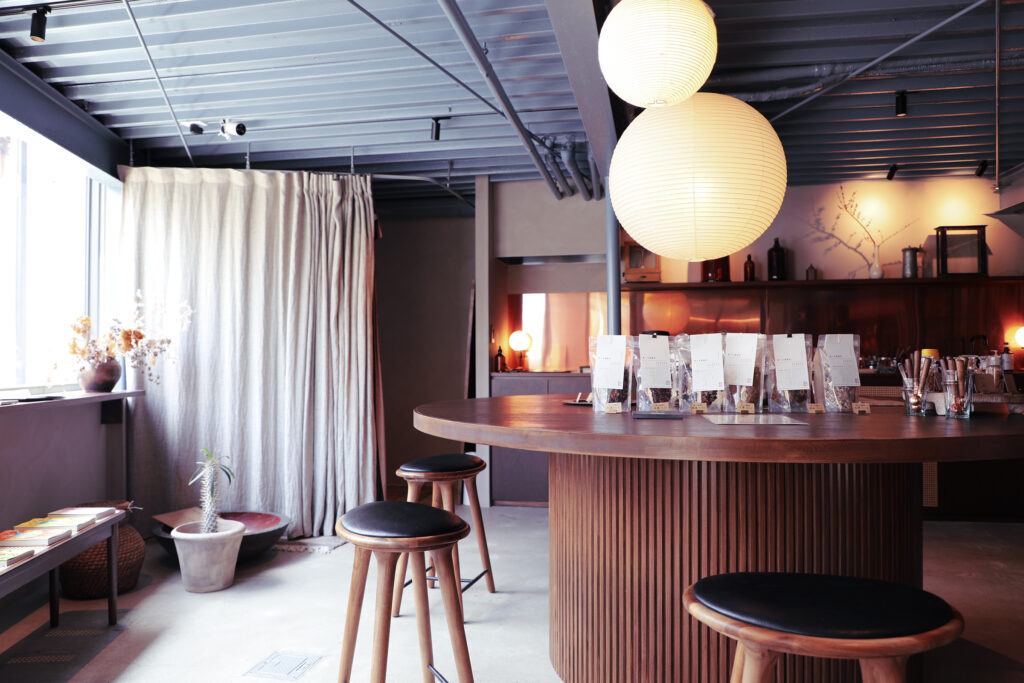 The vision of LAOSI is to present Kampo, a complex field of study with a rich history, in a modern, simple, and easily understandable way.
The shop aims to make the experience of trying Kampo effortless and enjoyable, encouraging customers to incorporate it seamlessly into their daily lives. This commitment to accessibility makes LAOSI an ideal choice for beginners to the world of Kampo.
Even if you're new to Kampo, no worries!
As someone new to Kampo, I was personally interested in experiencing LAOSI's services firsthand. When hearing the word Kampo, many people envision grand storefronts like those in Taiwan or Hong Kong. However, LAOSI has a relaxed café-like atmosphere, making it a place where anyone can casually drop in.
Upon entering, the store manager, Naoko Matsuura, welcomed me with a warm smile. Her gentle demeanor immediately put me at ease as we started talking while she introduced me to recommended Kampo herbs.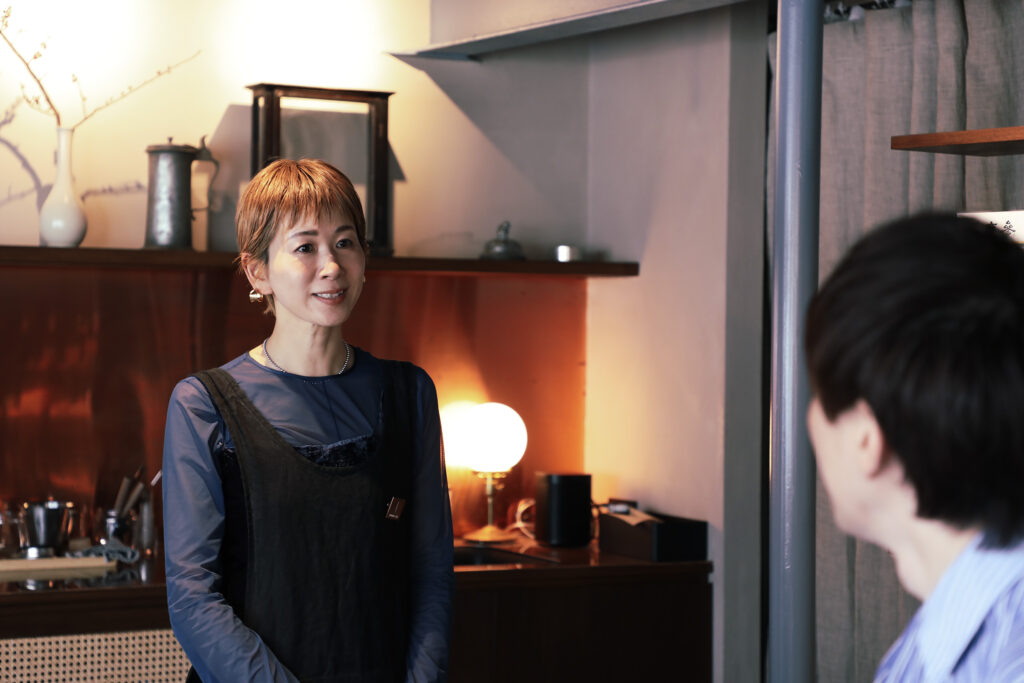 Matsuura is knowledgeable about various minor physical ailments and concerns. By asking questions about your typical lifestyle and eating habits, they can assist you in finding the right Kampo for your needs.
Moreover, she can conduct a tongue examination, a diagnostic method that assesses your overall physical health based on the condition of your tongue. I was both surprised and impressed by the accuracy of the diagnosis, almost tempted to ask, "Are you a fortune teller?"
In my case, I discovered that I needed to regulate my digestive track and that my body tends to accumulate heat above the neck. I was taken aback to learn that ginger, which I had been consuming regularly because I believed it was beneficial for my health, was actually not ideal for my specific physical condition.
In this way, LAOSI not only provide Kampo but also offer guidance on daily diet and lifestyle adjustments.
Products selected for their flavor and ease of use
During my visit, I had the opportunity to try a Kampo that was tailored to my needs. Contrary to my initial perception of Kampo being taken in pill form, I was pleasantly surprised to be offered a cup of herbal tea. Preparing it was a breeze—simply place a packet of Kampo in water and heat it up in the microwave. I was able to enjoy it right away at the store, with the option of adding toppings like wolfberries for an extra touch.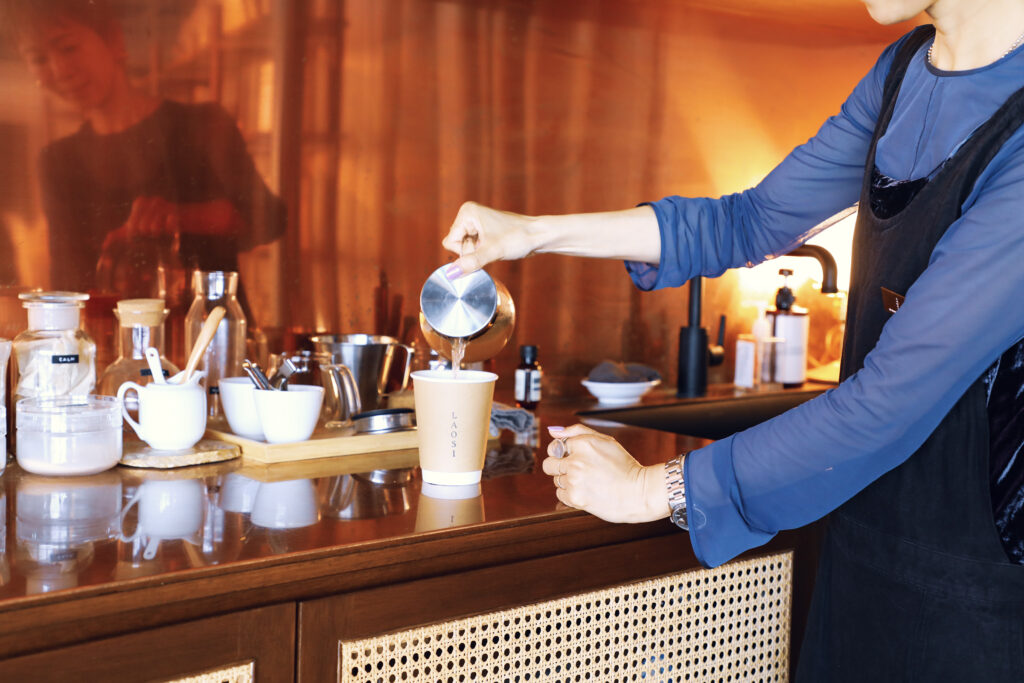 It was surprisingly tasty!
There was absolutely no bitterness, making it an ideal beverage for unwinding before bedtime or taking a refreshing break from work. It was easy to prepare, and I could notice its effects instantly. Its simplicity made it something I felt could be effortlessly included in my daily routine.
Simple remedies for travelers
If you're not in need of a hospital visit but something just feels off about your condition, such as having trouble sleeping, Kampo may be something to explore.
Matsuura hopes to assist individuals with their physical concerns, particularly those that don't necessarily warrant a hospital visit but still affect their well-being. She created LAOSI as a welcoming space where people can drop by, akin to a café, and freely discuss their issues over a cup of herbal tea.
The shop can also help with sudden health problems that may arise while traveling. They offer Kampo for easing stomach aches brought on by overeating or hangovers from excessive drinking, which often happen during travel. With the help of Kampo to combat fatigue, you'll be able to enjoy your journey to the fullest.
Whether you're looking for health remedies or are simply interested in the vast world of Kampo, LAOSI is a great shop to stop by.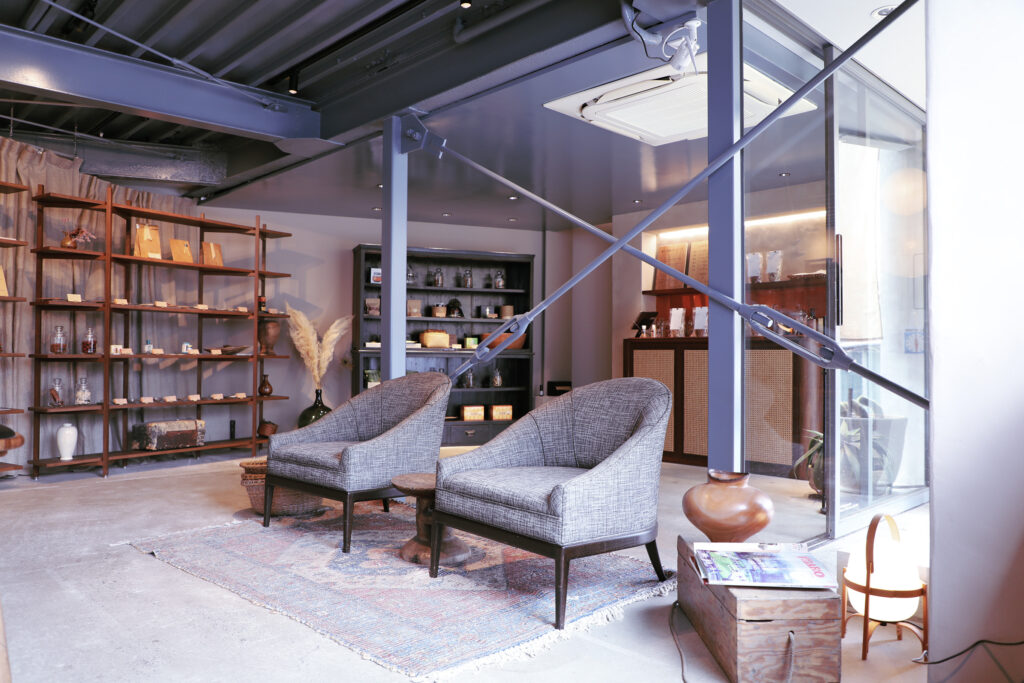 New Kampo teas, now available in four varieties!
LAOSI Yakuzen-Cha tea underwent a meticulous one-year development process, involving extensive testing and precise adjustments to the blend of herbs and spices in increments as small as 0.01 grams. The result is a harmonious fusion of drinkability, resembling a soothing daily herbal tea, and effectiveness, providing notable benefits without the overwhelming potency of traditional Kampo medicines.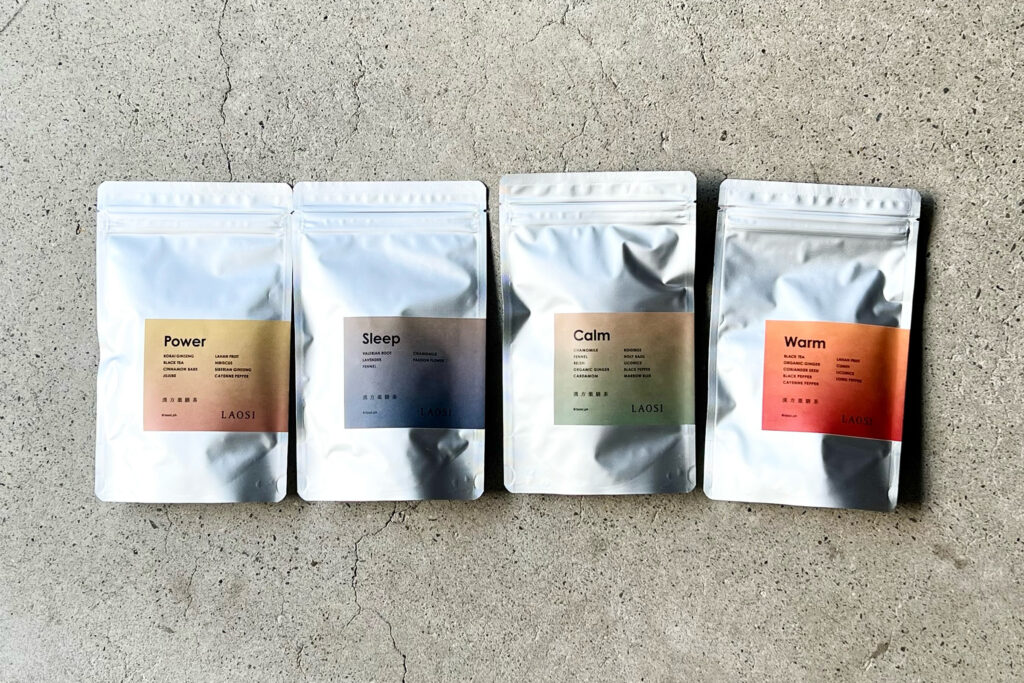 Power / Calm / Sleep / Warm: ¥1,380 each (tax included)
Assortment Set of 4: ¥1,250 (tax included)
Conveniently available for online purchase, LAOSI Yakuzen-Cha tea is an ideal choice to enhance your wellness routine.
LAOSI
Address: 42-9 Kamiyama-cho, Shibuya-ku, Tokyo 150-0047, Japan
Business Hours: 10:00-17:00
Closed on Wednesdays, Sundays, and national holidays
Online Store: https://humane.jp/collections/laosi