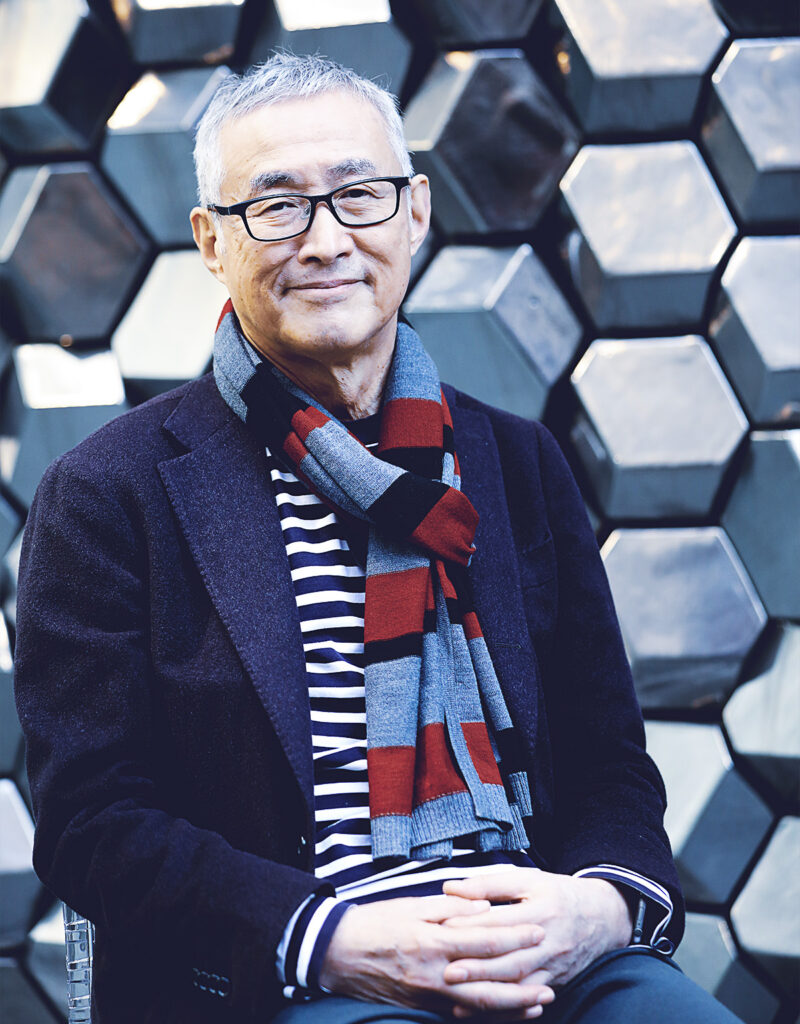 Takeo Obayashi is a direct descendent of the founder of construction empire, Obayashi Corporation, a Nikkei Stock Average business established in 1892. As the second son of the company's third president, Yoshiro Obayashi, Takeo Obayashi grew up at the very helm of the business world. He carries a master's degree in engineering from Stanford University, and has served on Obayashi Corporation's board of directors since 1983, where he now acts as chairman.
However, there is more to Takeo Obayashi than simply the world of business. This is a man who holds a National Order of the Legion of Honor from France – the highest French order of merit. He is also one of Japan's leading collectors of contemporary art. So, just what was it that drew this successful businessman into the enticing world of art?
Takeo Obayashi as a patron of the arts
Mr. Obayashi reflects on his very first encounter with art. "Our company headquarters moved from Tokyo's Kanda to the Shinagawa area during 1998-1999. During that time, I was involved in commissioning artists to work on the new office building, which was really my first proper interaction with the art world. We asked French conceptual artist Daniel Buren to create the reception room. Japanese artist Emi Fukuzawa designed the reception desk area, and Yayoi Kusama created the glass partitions. In the end, eighteen top class artists came on-board to create original integrated works as part of the new building. It created a huge buzz amongst art circles as well as the wider media, since such ventures were rather rare at the time."
It seems this grand idea to commission artists for the new office building came into fruition after a talk between Mr. Obayashi and his father.
"As a construction company, we realize that our buildings make a real impact on the make-up of the city. My father and I agreed that with construction work, it's not only technical skill that is required, but also great sensitivity and aesthetic awareness. We wanted to create an office space that inspired and nurtured these creative skill sets, so we decided that rather than hanging pieces of artwork around the building, we would instead turn our whole office interior into a piece of art."
It was then that the link between art and business became crystal clear for Mr. Odabayashi.
"According to Nobel Prize winner Dr. Yoshinori Ohsumi, an engineer should not only have good technical skill, but also strive to do things differently from others. I like looking at artwork, but I also enjoy spending time with artists, because they are unique people who break societal molds and do their own thing."
This draw to unique people may be the reason why the office relocation project became such a revelation for Mr. Odabayashi. During the installment of the new offices, he was able to meet with many contemporary artists, as he recalls fondly.
"I think that's why I enjoy contemporary art so much – because it's still possible to meet the artist."
The project sparked Mr. Obayashi's passion for art, and provided him with valuable contacts in the art world.
"Through the office relocation project, I had the opportunity to meet with various artists and representatives of overseas galleries, so, I started spending more time travelling to see various art museums and exhibitions. Some artists began to invite me to their studios, and my network rapidly expanded from there on. Eventually, I asked architect Tadao Ando to design my private museum, Yu-Un, as a base from which to carry out more art projects."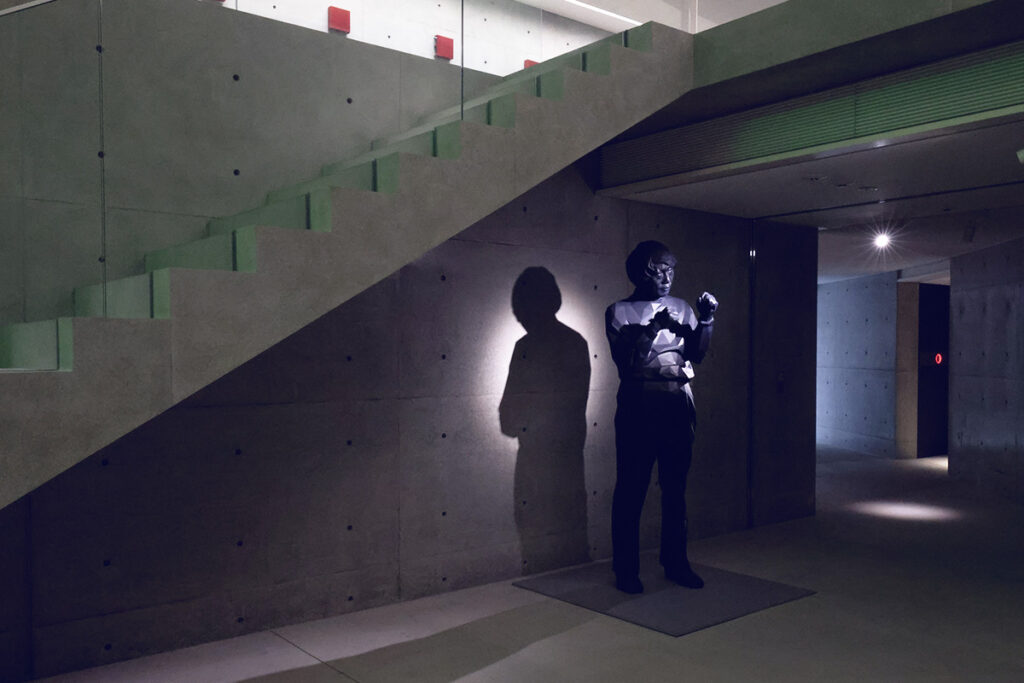 'Tadao Ando' from Xavier Veilhan's THE ARCHITECTS series.
Created for the 2009 Palace of Versailles exhibition, 'Veilhan Versailles'.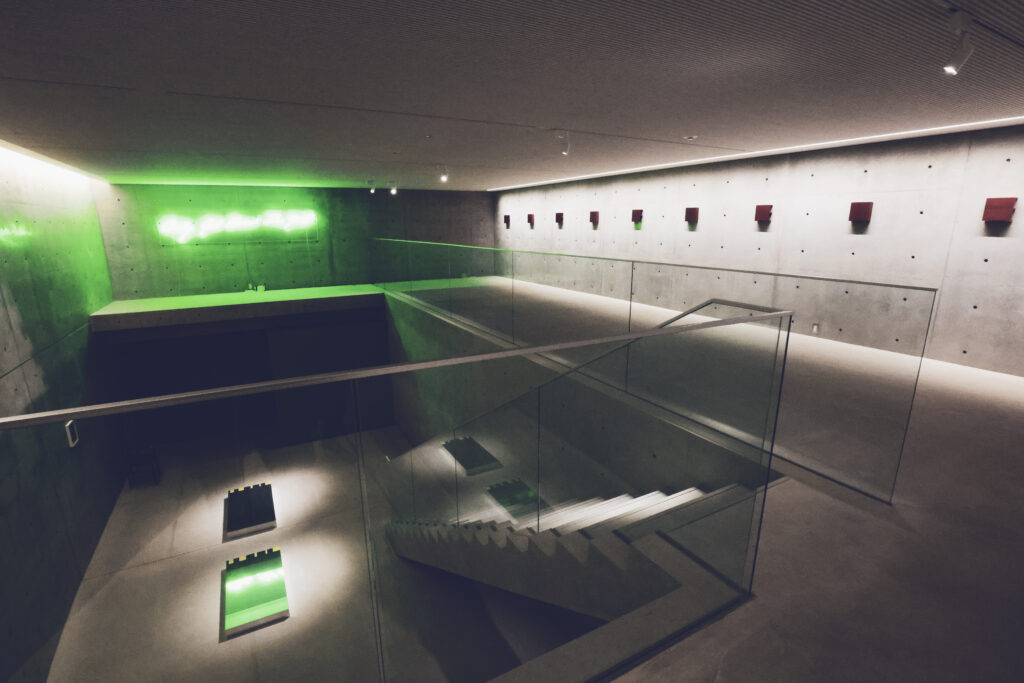 Bottom left: Roni Horn, "Thicket No.2, 2/3"
Top left: Tracey Emin, "Only God Knows I'm Good"
Right: Tadaaki Kuwayama, "Untitled. Red. Unit of 14 pieces"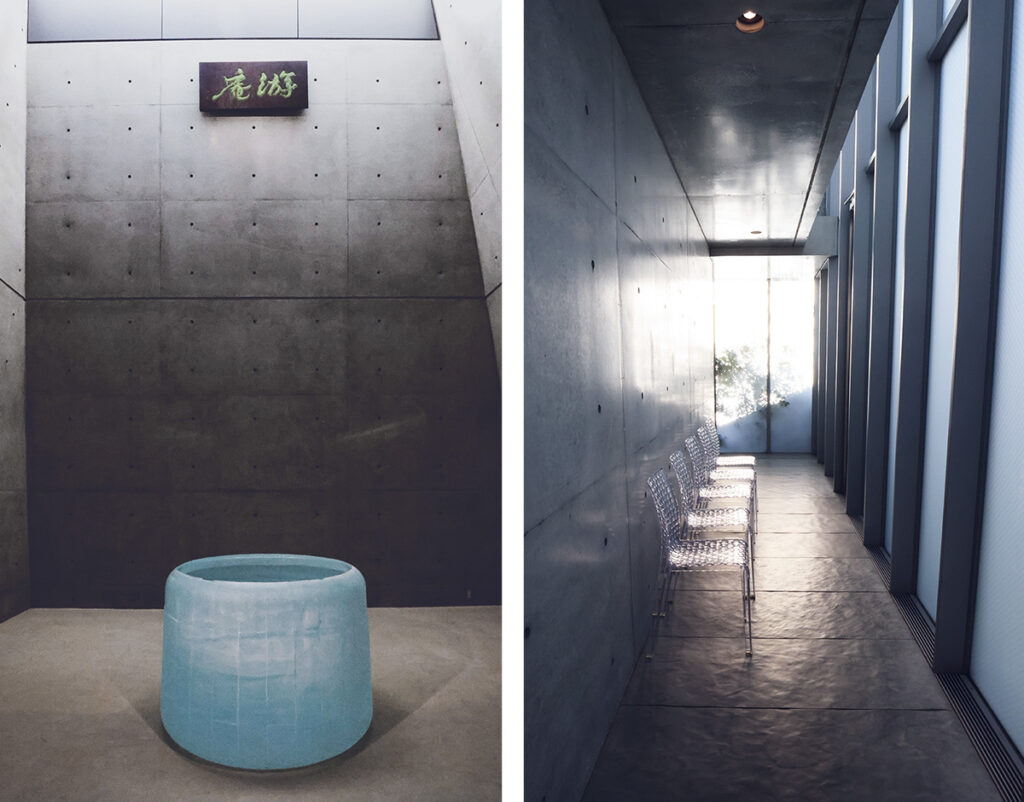 Mr. Obayashi also encountered other collectors whilst on his art journey.
"I became a member of the International Council of the Museum of Modern Art in New York and studied some art history. I also began to exchange information with collectors."
Thus, Takeo Obayashi, the leading contemporary art collector as he is now known today, found his calling in life.
The importance of venturing outside the city
Over the years, Mr. Obayashi has continued to make valuable contributions to Japan's art scene.
"I like to buy artwork from young and upcoming artists, although there is a limit to how much I can buy myself. Rather than buying everything from them, I prefer to ensure they have a good amount of space where they can show a few select works."
The revered art collector also discloses an industry secret: the Tokyo art world's reliance on other regions of Japan.
"Although Tokyo should continue to compete with Paris, New York and London as a global city, the countryside areas of Japan are also an important part of Japan's art scene. Most of the products in Tokyo are made outside of Tokyo – the same is true for food, tableware, and fabrics used for clothes. There is an intricate codependency between the countryside regions and Tokyo."
That is why Mr. Obayashi believes the countryside regions of Japan should play a bigger role in globalism during the coming years.
"After World War II in Japan, local customs and cultures were temporarily ignored, and the same cookie-cutter cities were copied all over the country in order to achieve rapid economic growth. Now these same regions are realizing that Tokyo isn't the be all and end all, and that it's ok to be different to Tokyo. Thanks to this, we are currently experiencing a real revival of regional history and culture."
Mr. Obayashi goes on to explain how these regions can successfully mesh with global culture.
"People who have lived in Tokyo or aboard will be the key players in unlocking these regions' potential. If these people can bring their international mindset to these areas and find ways to successfully integrate the local industries with Tokyo and the outer world, Japan's regional culture will gain real popularity. After all, it is the rich cultural diversity and huge amount of choice that makes Japan so attractive, so why not expand on that?"
Just twenty years ago, that abundant choice was evident in the global city of Tokyo, with its world-leading international cuisine, high-class runway fashion and art masterpieces collected from across the globe.
"But now, the Japanese are rediscovering Japan, too. Tokyo has still has its international food, fashion and art, but there are also so many Japanese regional cultures and traditions outside the city. That contrast and variety is what makes Japan so appealing right now."
Takeo Obayashi's top rated art spots in Japan
So, outside of Tokyo, where in Japan does Mr. Obayashi recommend for art lovers?
"Few people would say that Nakanoshima in Osaka is an 'art' spot, but there are several great art museums all relatively close to each other there, including the National Museum of Art, Osaka, the Nakanoshima Art Museum, the Festival Hall, the Museum of Oriental Ceramics, the Nakanoshima Children's Book Forest by Tadao Ando, and the Nakanoshima Kosetsu Art Museum. I also really recommend the Enoura Observatory in Odawara. It's very popular and you have to spend a lot of time there to cover everything, but it's definitely worth it. The architecture by Hiroshi Sugimoto is a must-see – it's truly a work like no other. Plus, since it's a piece that is fully integrated with nature, its expression changes depending on the time of the day and the seasons – similar to James Turrell's 'Roden Crater'. I also of course enjoy the Benesse Art Site at Naoshima in Shikoku."
Of course, that's not to say Mr. Obayashi doesn't have his art recommendations for Japan's capital city.
"Hiroshi Sugimoto's work can also be seen in Aoyama in Tokyo, at the entrance of Oak Omotesando building, which is owned by our company. Inside the building, there is a café called 'Sahsya Kanetanaka' that I recommend for its delicious food."
Such public displays of art and architecture are still usually limited to Tokyo. But Mr. Obayashi still encourages contemporary art fans to travel outside of the capital, to rural museums.
"There are many interesting old museums in the Japanese countryside, as well as big displays of works by artists that utilize the rural landscapes and large spaces. It would be great if more people could uncover these hidden gems located throughout Japan."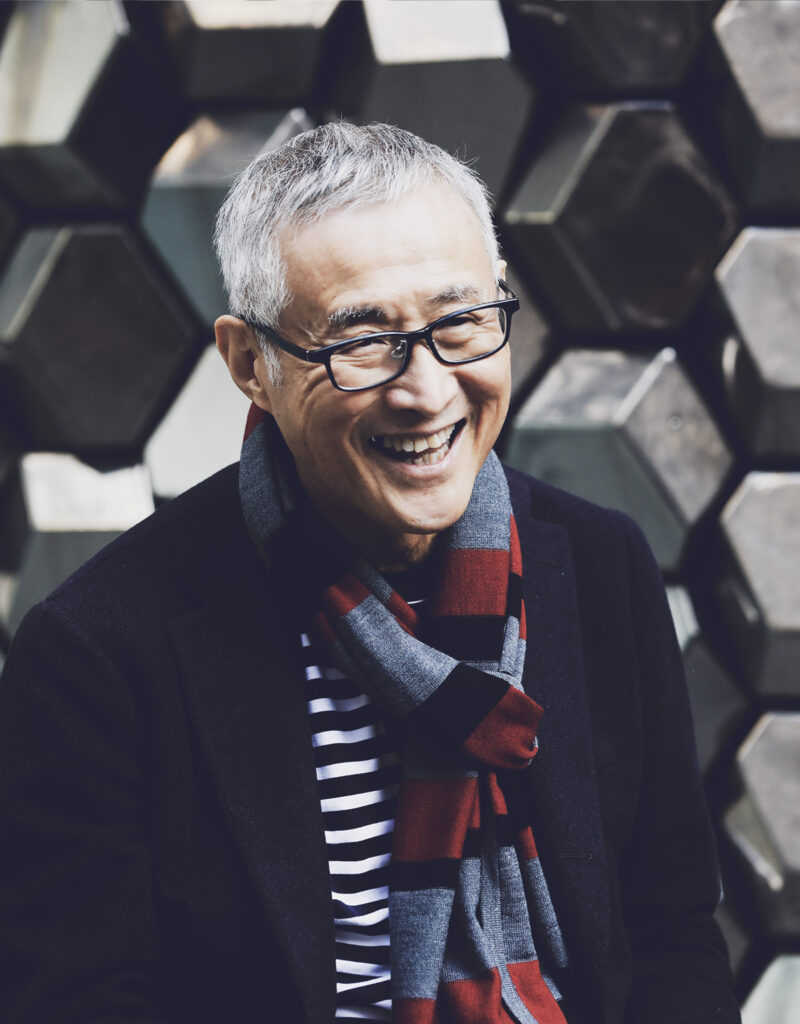 Through all of this, it is clear that Takeo Obayashi doesn't draw a clear line between fine art and the general cultural activity of humans. From this fresh perspective, even the streets, inns and food in Japan's rural areas could be viewed as fine art – although it may not always be apparent to the average Japanese person. Instead, nestled somewhere in the Japanese countryside far from Tokyo, it may be you who makes the next great artistic discovery.