There is a lively rhythm to the way Hanako Nakazato gracefully shapes the curves of the bowls spinning on the potter's wheel. Her movements are fluid and agile, exuding a natural elegance that you can't help but be entranced by.
Hanako's technique is rooted in the ceramic traditions of Karatsu-yaki (Karatsu ware), a renowned style of pottery originating from Karatsu in Saga Prefecture, known for the way it retains the feel of the clay in an organic yet simple way. Karatsu was a prominent hub of foreign trade in ancient times and has been a thriving center for pottery production since the 16th century, with numerous kilns in the area to this day.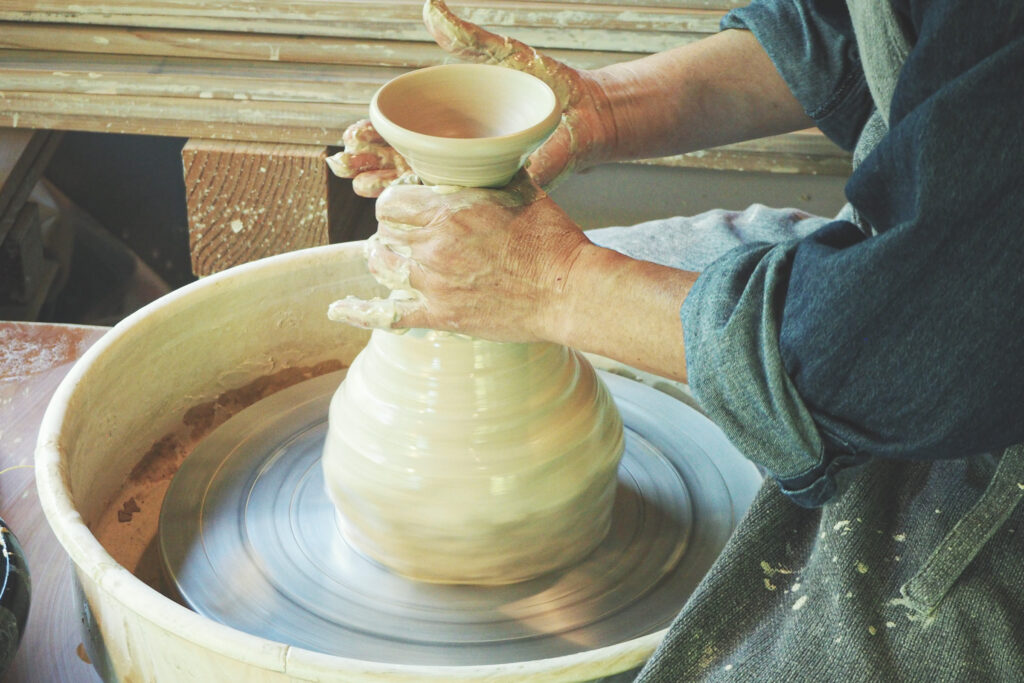 " I approach my craft with my body rather than my mind. I've always been an athlete, and I still am. During my student years, I even dreamed of becoming a professional tennis player.
Nowadays, there are many pottery pieces regarded as Cha-tou, special ceramics for tea ceremonies, but in the past, they were simply everyday dishes. Nameless potters would silently work with their hands, producing as many pieces as needed for their daily lives.
When engaging in sports, I've come to realize that being overly enthusiastic and trying too hard often hinders performance. It is when I stop thinking and allow my body to move naturally that I make the best decisions. This is how I interpret Karatsu-yaki, and I believe making pottery and playing sports have a lot in common. "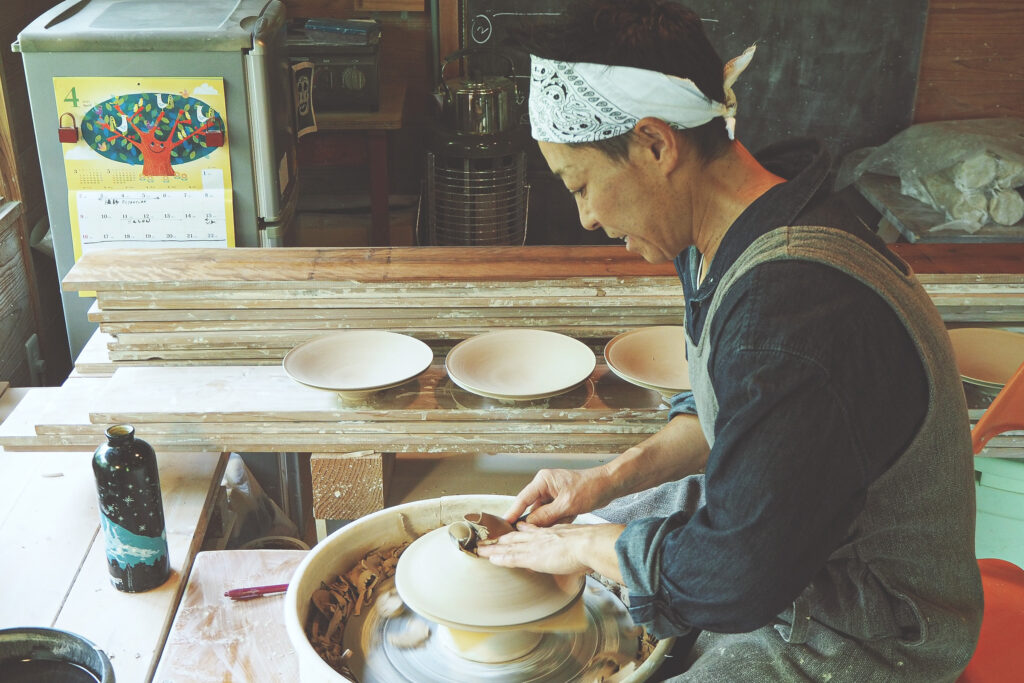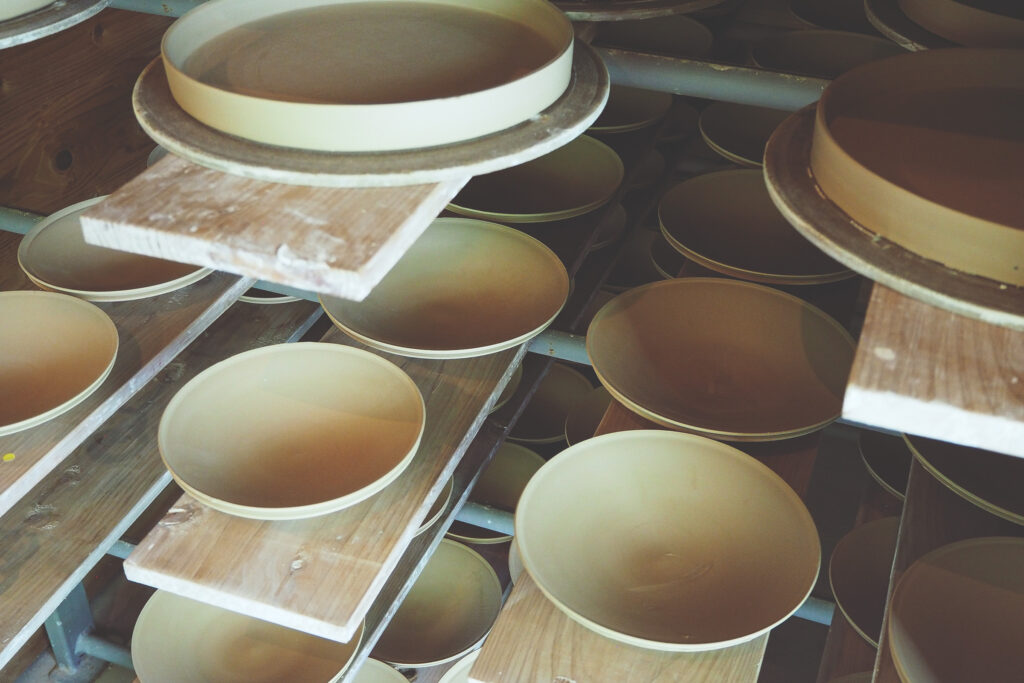 I never intended to become a potter
Hanako was born in Karatsu, Saga Prefecture, Japan. She hails from a family deeply rooted in the world of pottery, with her grandfather, Taroemon Nakazato XII, honored as a living national treasure; her father, Takashi Nakazato, also a renowned potter; and her brother, Taki Nakazato, following in their footsteps.
Hanako herself had no interest in ceramics during her childhood. Instead, she was passionately involved in sports, particularly tennis. At the age of 16, she even relocated to the US with aspirations of becoming a professional tennis player. After encountering setbacks as an athlete, she discovered her passion for art in the US, which reignited her connection with Japan.
"When thinking about my roots, I often found myself pondering the essence of Japanese beauty and discovered there are many different perspectives on how beauty is perceived. For instance, during my time in the US, I noticed a culture where food was simply presented on plain white plates, while in Japan, there exists a profound appreciation for the diverse colors and shapes of tableware.
I contemplate if there is a connection between the Japanese love for the four seasons and choice of tableware. In the West, craftsmanship is not always regarded as an art form, but I believe that enriching everyday life with beauty is an art in itself. It was from contemplating these points that my interest in Japanese culture sparked, and I aspired to create something that would enhance the lives of others."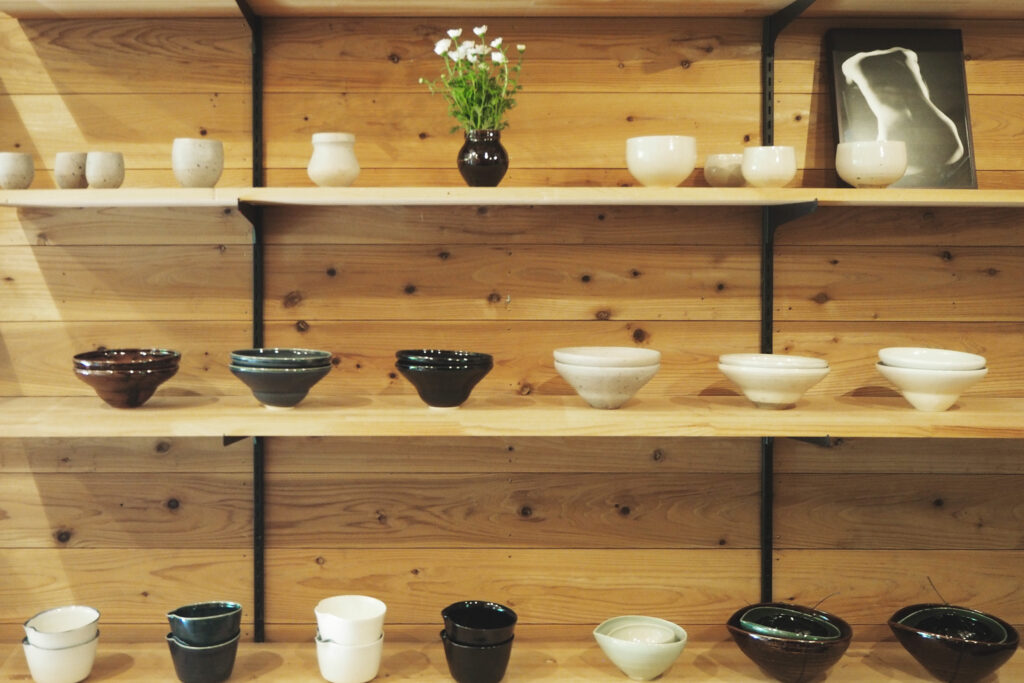 Hanako says that amusingly, she never imagined she would end up becoming a potter. Upon returning to Japan, she started an apprenticeship at Ryuta-gama (Ryuta Kiln), which her father had established. However, her true aspiration at that time was to live in the US long term rather than become a potter. In order for her to obtain a US visa, she needed to have some special skills, and her apprenticeship at the kiln was for that purpose.
Hanako's father's training was exceptionally rigorous, and he made sure not to show any favoritism. Hanako was determined to leave the kiln as soon as possible and become independent.
"I'm an athlete by nature, so I'm very competitive, and I was confident in my physical strength, perseverance, and focus."
Pottery that colors everyday life
After completing three years of training under her father, Hanako made the decision to return to the US for further studies. She sought the mentorship of an American potter who had himself studied under her grandfather.
Hanako fondly recalls, "He was like an American father to me. He was very supportive and told me that since I already mastered the fundamentals at Ryuta-gama, I should start making work in my own style."
Hanako hadn't found the process of producing pottery particularly inspiring within the restrictive environment of the Ryuta-gama in Karatsu. She was burdened with numerous chores and expected to adhere to the kiln's policies. However, once she found herself liberated in the US, her mind opened up, and ideas began to spring up one after another with a fresh, positive outlook.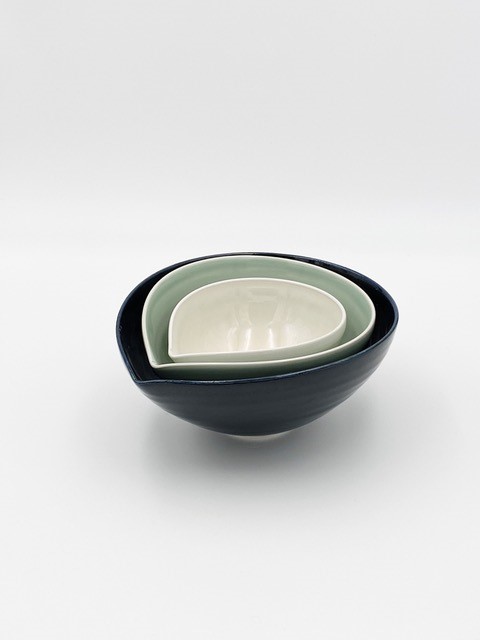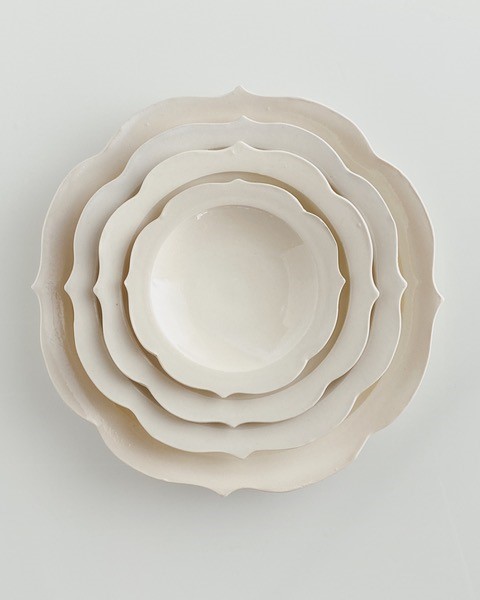 According to Hanako, ceramics shine only when there is an individual to use them, and she embraces the notion of them having a subtle presence in everyday life. Her goal is to create dishes that complement food and bring joy to those who use them.
Departing from the conventional Karatsu ware style, Hanako's pottery showcases a remarkable range in color and shape, employing various clay types and glazes. Her pieces exude a sense of freedom and spontaneity yet possess a serene aura that seamlessly blends into any setting without drawing excessive attention. There's a modern charm to her work that seems to embrace everything it encounters.
Holding her pottery evokes a sense of delight and anticipation, as you can imagine what can be placed upon it. Exploring the possibilities of what to put in them is an important part of the experience.
Hanako now resides in both Japan and the US, with workshops in each country. Her Japanese studio is nestled amidst a lush forest on the outskirts of Karatsu, which can be a bit confusing for first-time visitors to find. Being an admirer of nature, Hanako frequently draws inspiration from the captivating landscapes surrounding her, such as the sky, the sea, and plants. She expresses deep admiration for the boundless vitality of nature, with each element exhibiting its own unique character.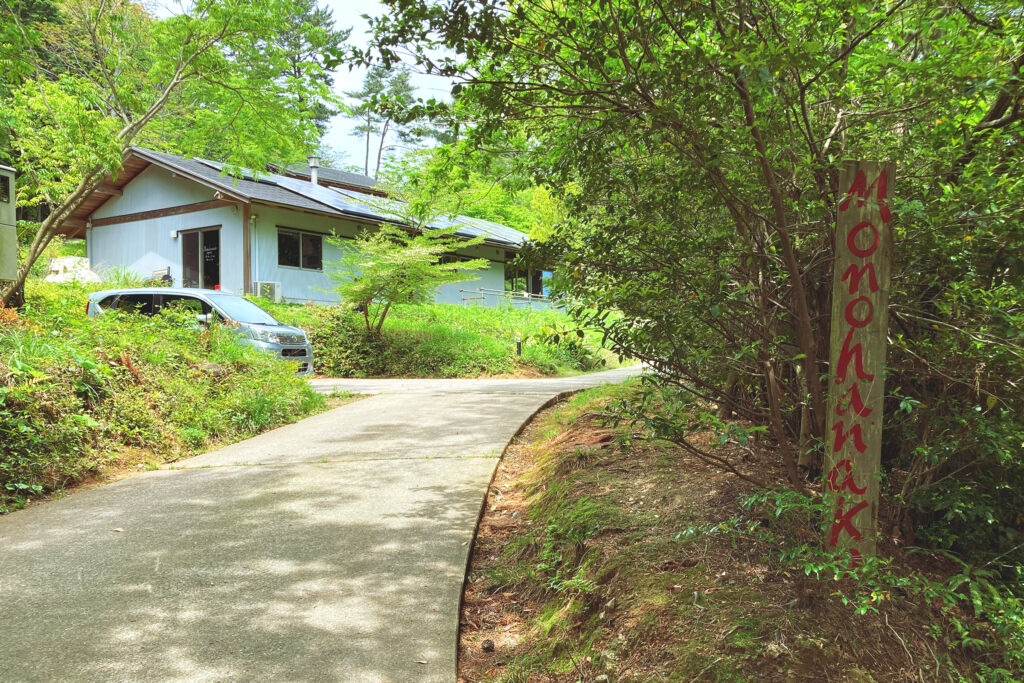 The studio goes by the name "monohanako," which has two meanings. "Mono" refers to "monotone" in English, while "mono" as an object or thing in Japanese refers to the essence of pottery being a tangible item.
"My aim is for people to enjoy how objects can transform based on the user. For instance, a cup serves as a tool for drinking, yet it can also be adorned with flowers. I don't prescribe a specific use for my work, leaving it open to the user's interpretation. The intention is to avoid imposing restrictions and instead foster freedom, thereby expanding the breadth and depth of the vessel. I hope that each person who uses it will be able to enjoy it in their own way in their own life, letting their ideas flow as they please."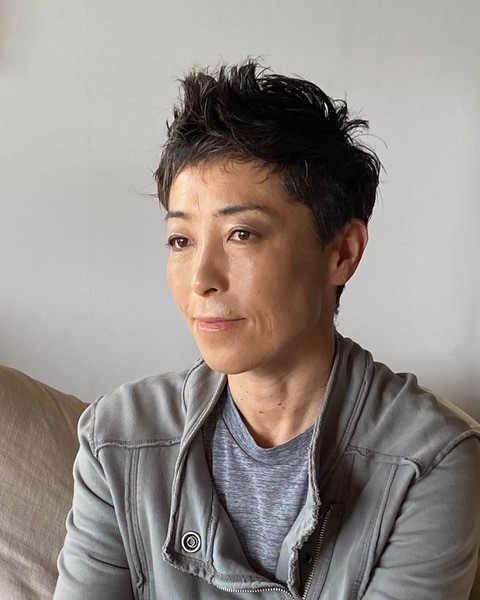 Hanako Nakazato
Hanako grew up in Karatsu, in Saga prefecture, Japan, and independently moved to the US at the age of 16. After completing her college education, inspired by Japan's distinctive food culture, she decided to return to her roots and pursue the study of pottery under the guidance of her father, Takashi Nakazato.
Hanako had her debut exhibition with her father at the Manyo-do gallery in Tokyo in 2000, followed by numerous solo exhibitions both in Japan and the United States. In 2007, she established her own studio, monohanako, in her hometown of Karatsu, where she began selling her artwork online. In 2010, she established monohanako West in Maine.
Presently, Hanako divides her time between Karatsu and Maine, traveling back and forth, spending half a year in each location.
monohanako
Japan
Phone: 0955-58-9467
Address: 4838-20 Misere, Karatsu, Saga

USA
Phone: 207-790-3900
Address: 534 Shepard Hill Rd, Union, ME 04862

Website: http://www.monohanako.com
※ Please check the website calendar for showroom opening hours.