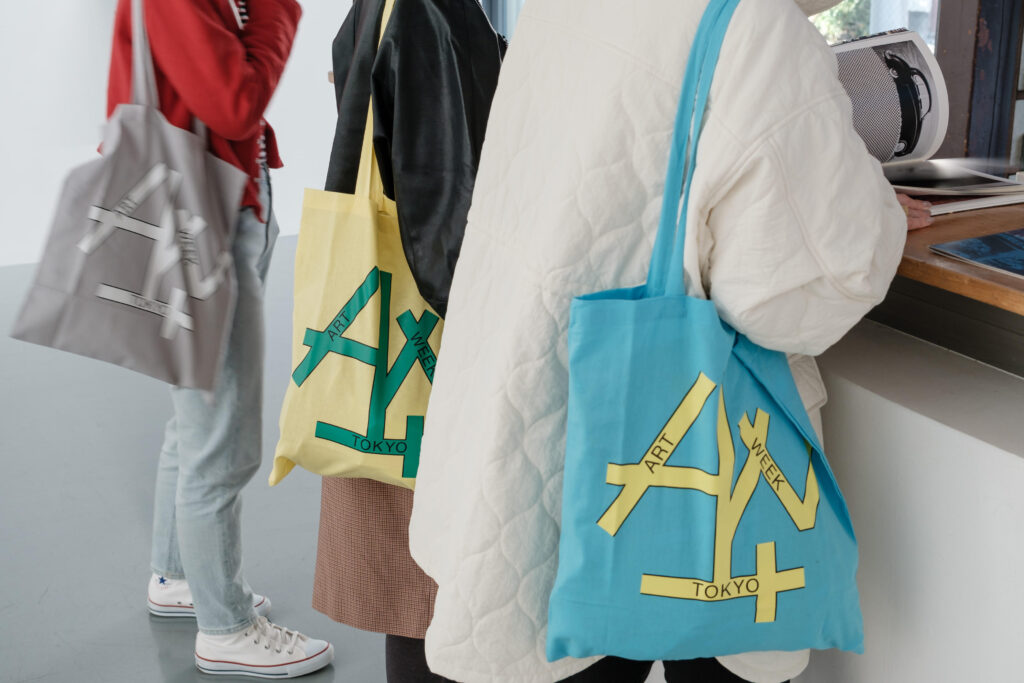 Photo by Art Week Tokyo
Art Week Tokyo was launched in 2021 as Japan's first and only collaboration with Art Basel. Its founders are Atsuko Ninagawa, who runs the Take Ninagawa gallery in Tokyo's Higashi-Azabu, and Kazunari Shirai, CEO of SEQUEDGE Inc.
Kazunari Shirai sat down with us to share his thoughts about this new Japanese contemporary art event that is attracting worldwide attention.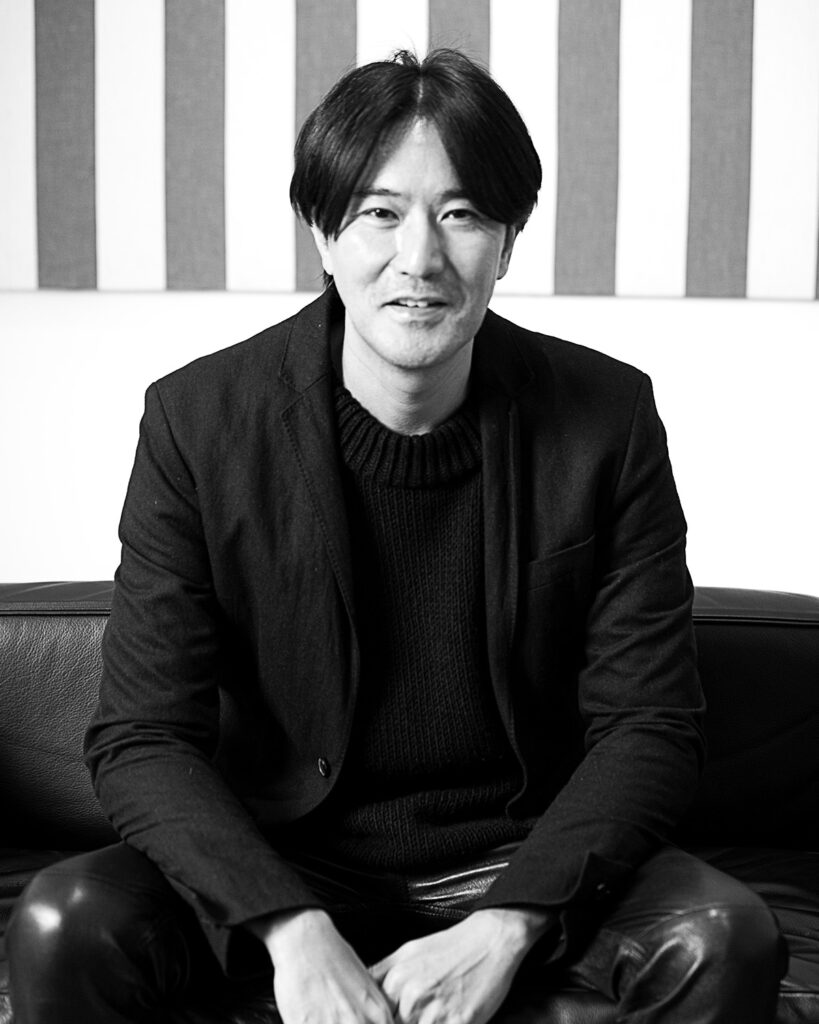 白井一成 : Photo by SHIHO YABE
What is Art Week Tokyo?
The first words Mr. Shirai uttered to us were: "Art Week Tokyo has two main objectives". Straight down to business.
As is to be expected from the sharp-witted Japanese business mogul. Mr. Shirai is a self-funded investor and publisher, the current CEO of SEQUEDGE Inc., as well as a well-known art collector. Business is what he does best.
"The first objective is to connect the global art scene with the Japanese art scene. The second is to allow people overseas to experience first-hand the rich culture that Japan prides itself on."
Art Week Tokyo was held over three days from November 3 to 6, 2022. The event, which began in 2021 as a soft launch in the wake of the pandemic, was the first to be held in its originally intended format in 2022.
A total of 51 institutions participated in this momentous contemporary art festival, including state-run and public-run museums such as the National Art Center, Tokyo and the Museum of Contemporary Art Tokyo, corporate-run museums such as the Shiseido Gallery and Ginza Maison Hermes Forum, and private galleries that work in close collaboration with artists. The 'AWT BUS' shuttle service connected the participating institutions, where special events such as artist talk shows were held in addition to the exhibitions. The free official 'AWT PASS' app allowed unlimited use of the shuttle bus service, whilst also providing a detailed map function, real-time bus location information, a discount service for museum admission, admission to the event-exclusive 'AWT BAR', participation in a stamp rally to receive original goods, and event calendars.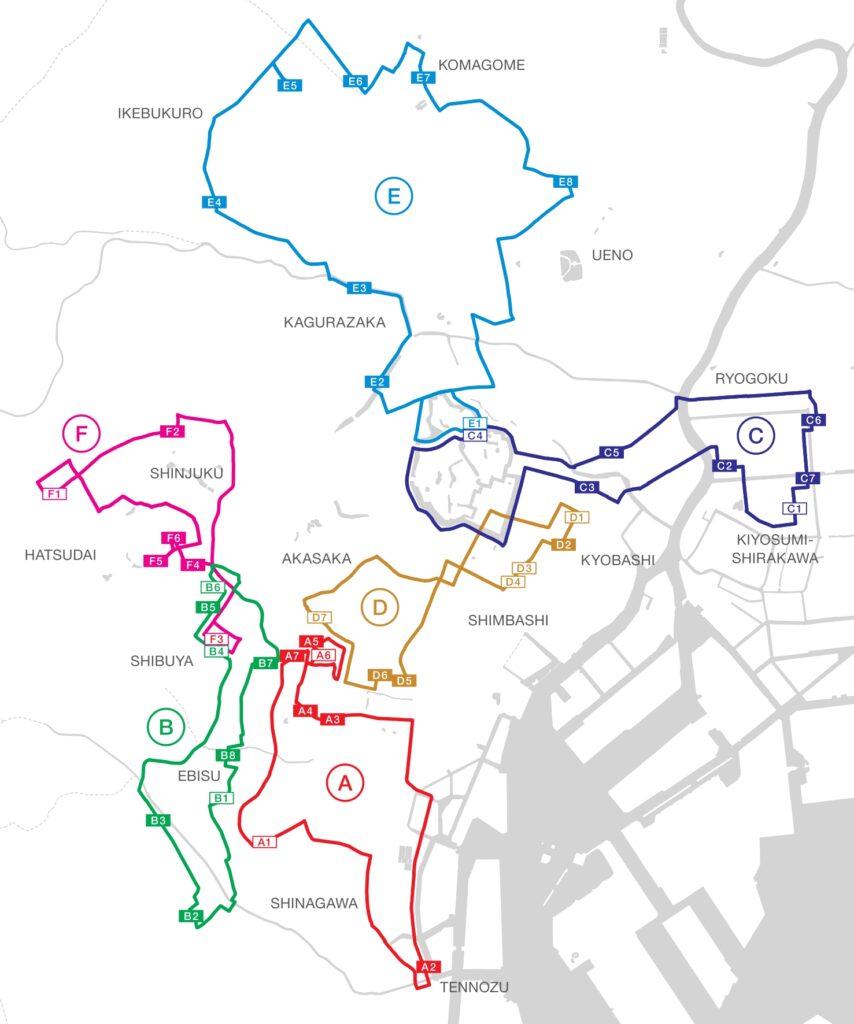 Art Week Tokyo is an inclusive event for a wide range of audiences that offers a comprehensive glimpse into the Tokyo art scene. Yet, as the only Japanese collaboration with Art Basel, there are of course also luxury plans available for VIPs. This is where important Japanese art collectors, writers, and curators came into the picture, interacting and networking with similar art scene giants from all over the world to create synergy.
Of course, this was not the first time for leaders of the Japanese art scene to interact with art nobility from outside of Japan. However, there have probably been few opportunities to gather on such a large scale in Japan's capital city.
Japanese contemporary art originally emerged as a Japanese interpretation of Western contemporary art. It was the work of the Gutai Art Association and Mono-ha art movement in the 1950s and 1960s in particular that led to early international recognition of Japanese contemporary art throughout Asia.
However, today, more than sixty years after its emergence, the Japanese art scene has blossomed in its own unique way, with vivid connections to international context. That being said, many art professionals share a common view that Japanese contemporary art is still somewhat inferior in terms of depth, continuity, and market size.
"I would like to work on overlaying the Japanese and Western art scenes," says Mr. Shirai, who is aware of the significance of Art Week Tokyo.
"We hope Art Week Tokyo acts as a catalyst to increase the amount of contact Japanese galleries and the Japanese art scene has with overseas collectors and curators. We also hope that the connections made there will create opportunities for Japanese artists to work abroad."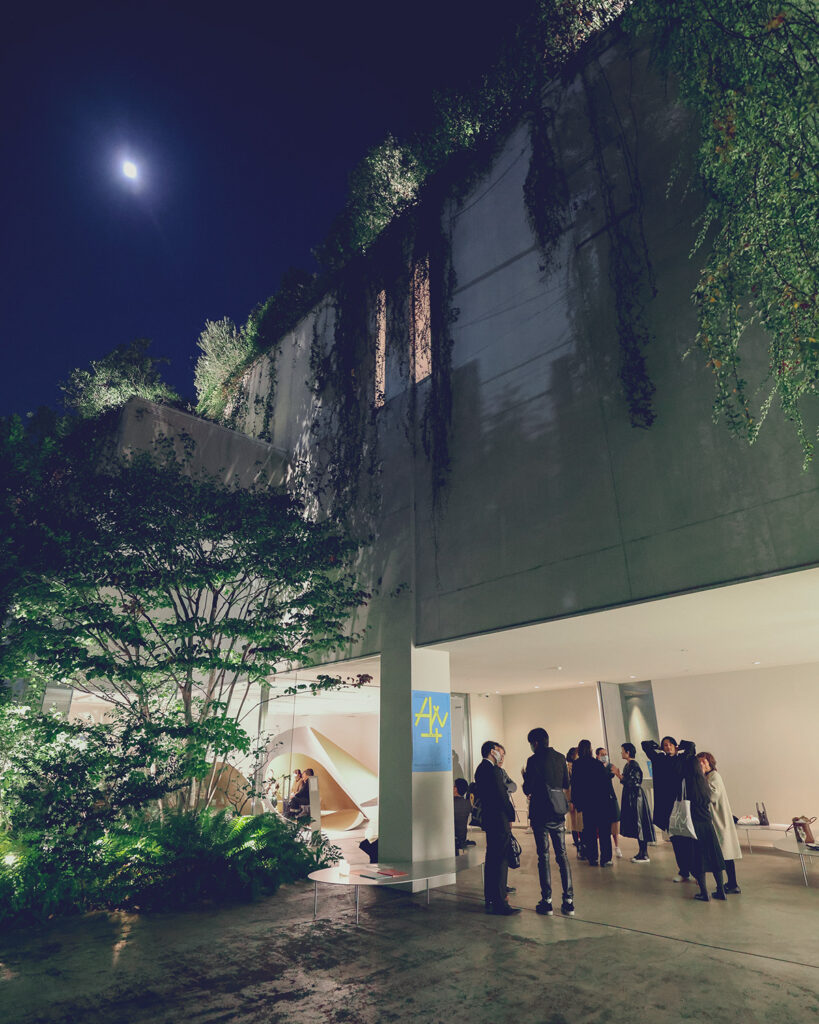 Japan's art scene from a business perspective
However, the reality is that the Japanese and global art worlds won't form a lasting connection through just one international event in Tokyo. There are still various gaps in the equation. That's exactly where Mr. Shirai's managerial skills come in handy.
"Business managers use a theoretical framework to determine the path they should take in order to sustain and grow their companies. The basic idea is that they must look at the opportunities and threats, the strengths and weaknesses of the situation and create a unique strategy tailored to the individual case."
Mr. Shirai believes that even in the field of art, there are lessons that can be learned by thinking from the perspective of management strategy theory.
"The Japanese art scene is unique, which could be seen as a weakness. But at the same time, that uniqueness could also be forged into a strength."
Then, how exactly should this strength be maximized?
"In order for Japan to occupy an important post in the global art scene, it is necessary to create engagement that cannot be found in other cities that is also meaningful to the art world as a whole."
Mr. Shirai points out the success of September 2022's 'Frieze Seoul' – a new branch of London's successful international art fair. Frieze has held fairs in London, New York, and Los Angeles, but Frieze Seoul was the first to be held in Asia. Despite being the inaugural event, many of the approximately 110 exhibiting galleries reported huge profits, with millions of dollars in sales achieved on the first day alone.
"While Hong Kong was still mostly closed off due to the pandemic, South Korea, which is home to many of the world's top collectors, organized Frieze Seoul as a strategy to weave itself into the global art context. This smart and timely plan effectively capitalized on South Korea's opportunities and strengths."
Although Seoul has Frieze and Tokyo has Art Basel, Mr. Shirai emphasizes that the goal of Art Week Tokyo is not to fight for art supremacy in Asia.
"I feel that interest in contemporary art in Japan has been gradually growing over the past five to ten years, however as an art market, Japan is still in the developmental stages. Therefore, rather than suddenly launching a major event and trying to compete with other cities, I think it would be more beneficial for the Asian art scene as a whole to host activities that work to complement events held in Seoul and other cities."
This idea leads to the second objective of Art Week Tokyo, which Mr. Shirai mentioned at the beginning of our talk: "to allow people overseas to experience first-hand the rich culture that Japan prides itself on".
"There may be things about Japanese culture that are incomprehensible to people from overseas. That is why we hope that overseas visitors to Art Week Tokyo will rediscover the everyday beauty of Japan as they visit various spots."
Mr. Shirai's ideal approach is to use Japanese culture to smooth the gap between the Japanese and international art scene.
"I believe that art has the power to unite people. Art has the potential to bring about reconciliation, especially in times like today when actors with power and strength are prone to clashing on a global scale. For example, the International House of Japan in Roppongi was created to promote reconciliation between Japan and the U.S. after the war, and its history speaks for itself. Hiroshi Sugimoto interweaves ancient Japanese history and indigenous Japanese beliefs into his work, which is connected to a broader global context. Isn't that more profound and dignified than a direct projection of moment-to-moment issues such as race, culture, or war?"
"As I've got older, I've started to spend more time thinking about how to solve social issues. It was at this time of personal change that I heard Ms. Ninagawa's passionate thoughts about the idea and purpose of Art Week Tokyo. That's what inspired me to take part."
Kazunari Shirai as an art collector
Although Mr. Shirai keeps a firm eye on business matters for the organization process of Art Week Tokyo, when it comes to art as his personal hobby, Mr. Shirai stays true to his personal preferences.
"I officially became an art collector about seventeen years ago, but my interest in art itself started when I was in high school. I had Mark Rothko posters plastered all over my bedroom walls."
As he began collecting art, the posters from his childhood bedroom gradually began to manifest into the real deal.
"My first purchase was a piece by Sean Landers, an American artist from the 1990s whose work with textiles is rich and distinctive. After that, it was the work of Wolfgang Tillmans, a German photographer who specializes in abstract expression. My love of textiles and abstraction hasn't changed."
Mr. Shirai became interested in Italian art of the 1960s around the time he bought works by painters Enrico Castellani, Piero Manzoni, and Lucio Fontana. From this, he came to know Otto Piene and started collecting works by the artists of the German avant-garde art group 'Group Zero', which he himself founded.
"Through Group Zero, I learned a little bit about art history. I have never studied it professionally, but I have the impression that in contemporary art, the context and ideas of the artist are more important than the physical beauty of the work – especially when compared to modern art. But for me personally, I really value the aesthetic aspects of beauty and balance, as well as the emotional aspect of the work."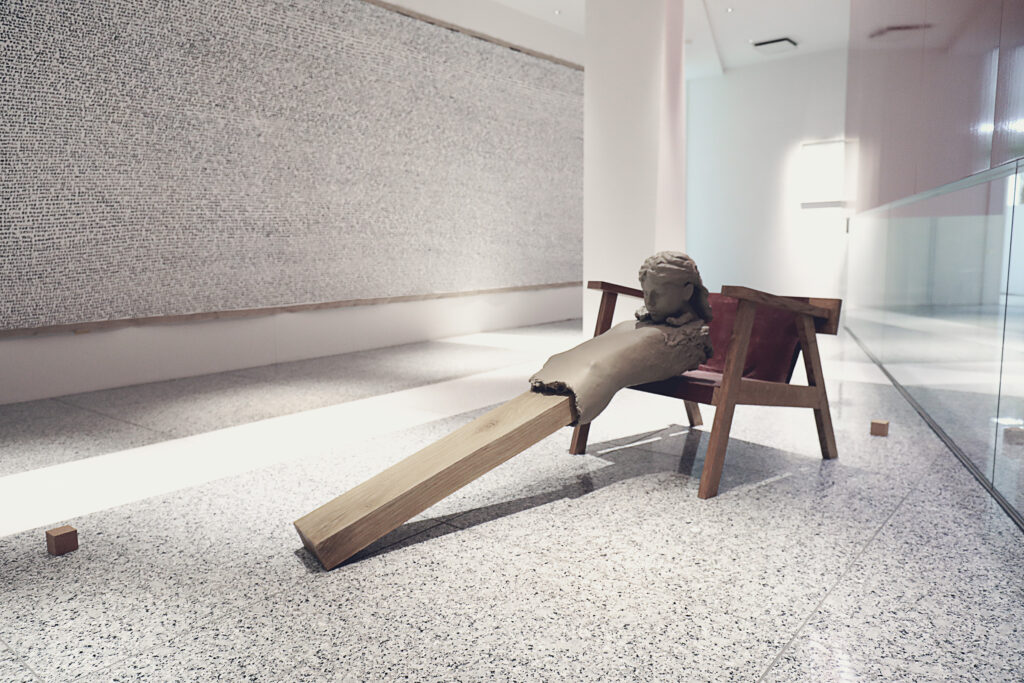 It was during Mr. Shirai's networking journey throughout art scene that he became interested in the artist Shinro Ohtake. Then, it was at the Take Ninagawa Gallery, which handled Ohtake's work, that Mr. Shinrai was introduced to Atsuko Ninagawa, and the rest was history. The pair later co-founded 'Art Week Tokyo', single-handedly propelling the Tokyo art scene onto the world stage.
"In my collection, there are works by renowned Japanese artists such as Yayoi Kusama and Hiroshi Sugimoto. The uniqueness of their works and the fact that they are highly acclaimed both at home and abroad were important factors in forming my collection. But in all honesty, I don't think that's the only thing collectors should focus on – one of my favorite artists is actually Michio Fukuoka, a sculptor from Osaka, who is not exactly what you would call 'international'. He has been working in a completely against the grain of the international standard values in his own unique rhythm, which is fascinating. It's interesting how all of this comes back to economics."
There it is – Mr. Shirai's inner businessman is back again.
"The market is not completely rational, and prices do not always reflect the true value of an item. The same is true in the fine arts, where the ability of a work or artist does not always match the needs of the market. It is irrational and distorted. That's the fun of marketing principles."
"If ten people want to get their hands on the same one product, the price will go up. It's also not that difficult to manipulate prices intentionally. That's just the way capitalism works. Therefore, the fact that a product is expensive does not prove that it is particularly superior to other similar products."
"Even artists who are not yet highly regarded within the industry or who are not currently attracting attention in their own marketplace may have distinct value that can be recognized when viewed from outside of their own community. At Art Week Tokyo, we hope to create a place where such works and artists can be discovered by a wider audience."
For visitors to Japan
So, where does Mr. Shirai recommend overseas spectators visit during Art Week Tokyo ?
"It may be common knowledge, but Naoshima Island and the Enoura Observatory are truly wonderful spots that I believe are unique to Japan. What is most unique about Naoshima is that the artwork and architecture are embedded within the beautiful natural habitat and island community of the Seto Inland Sea. Art is not a stand-alone entity, but something that emerges from human society. Naoshima is a radical expression of this – it's a place where one can understand the power of art to unite people."
And the Enoura Observatory?
"The Enoura Observatory is an extremely ambitious project by one artist, Hiroshi Sugimoto, that goes far beyond the usual framework of a work of art. I was lucky enough to observe the project from the start of its construction, and it's a highly complicated and multi-layered work to say the least. It goes far beyond the realms of conventional art and continues to expand and flourish. Of course, it's wonderful to preserve historical culture as it is, but by slightly tweaking the atmosphere and presentation, as in the case of the Enoura Observatory, you can show it to people around the world in a more understandable and engaging way."
Art Week Tokyo is scheduled to be held for the third time this year. Now it's 2023, and restrictions on cross-border travel have long been lifted, Art Week Tokyo is sure to take Japanese localism to new heights on the global stage. Make sure to experience the power of Japanese art at Naoshima and Enoura Observatory and immerse yourself in Art Week Tokyo. Amidst the turmoil of global fragmentation, art should remind us once again of the beauty of global diversity.