Opening its doors on May 4, 2023 (Thursday), Keichitsu, a limited-time restaurant by Yuki Matsumoto, who was sous chef at the renowned two-star restaurant La Grenouillère in northern France, brings the essence of modern French cuisine to Shoto, Shibuya-ku.
An unparalleled dining experience
In Japan, the deep appreciation for nature's changing seasons extends beyond the well-known four seasons. Traditionally, the year was divided into 24 Sekki, or solar terms, each marking a distinct phase. One of these solar terms is Keichitsu, meaning "Insects Awaken," which signifies the season when insects and various small creatures emerge from their winter hideaways as spring takes hold.
Drawing inspiration from this natural phenomenon, Matsumoto named the restaurant Keichitsu, aspiring to captivate visitors with new and delightful surprises, mirroring the sprouting of new life during this time when winter gracefully gives way to spring.
With this guiding principle, the restaurant strives to break free from stereotypes across every facet of the culinary process, from ingredient selection and cooking techniques to serving methods. At Keichitsu, guests are invited to embark on a remarkable culinary journey where they can savor the thrill of tasting something entirely new, relish unique flavor combinations never experienced before, and delight in dining in novel ways.
Cuisine that embraces the beauty of serendipity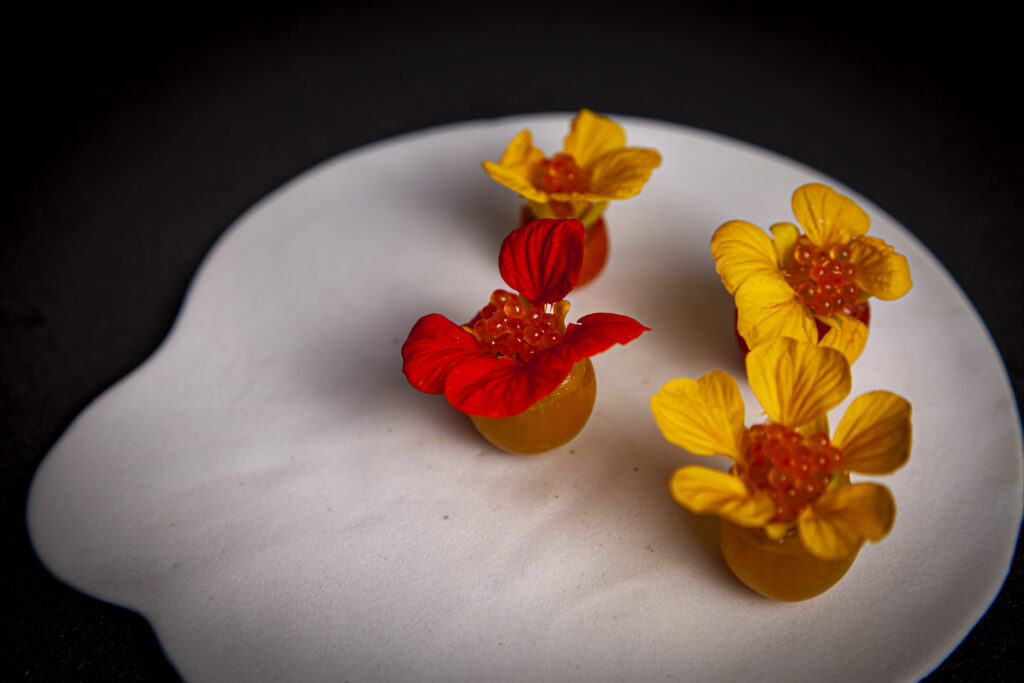 Keichitsu doesn't adhere to a fixed menu; instead, the restaurant curates dishes based on the ingredients available at the time. The presentation of their dishes isn't about conforming to a uniform beauty; rather, it embraces the beauty that arises naturally, making use of the unique shapes and forms of the ingredients.
In addition, Keichitsu's dishes are small and multicourse, allowing diners to savor a diverse range of ingredients, cooking techniques, and dining styles throughout. Your experience at the restaurant promises an exciting journey filled with delightful surprises and new culinary discoveries.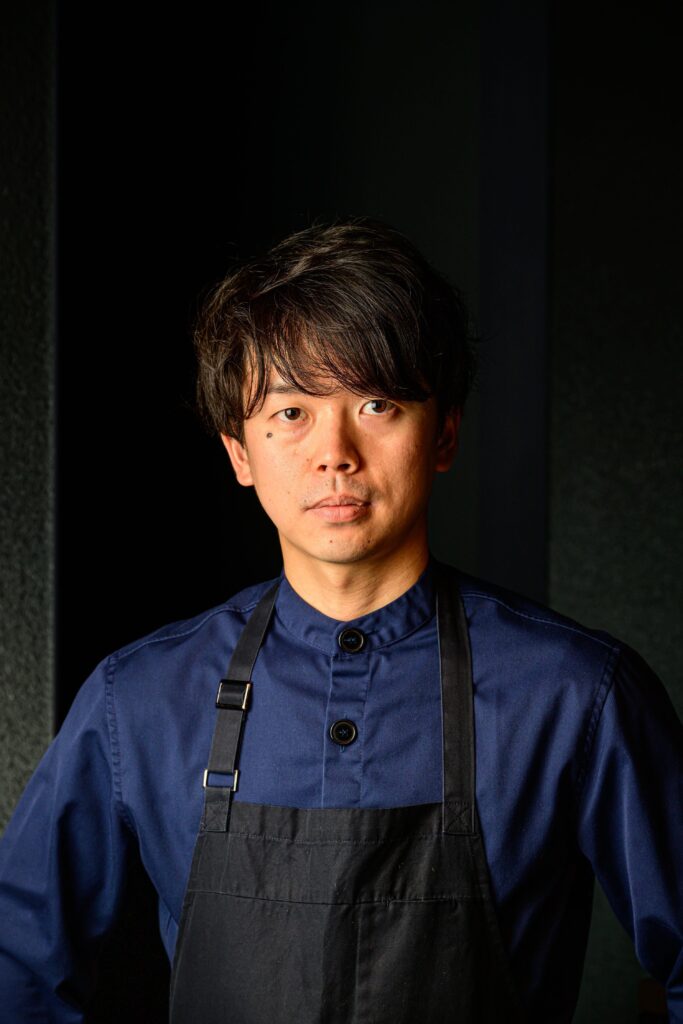 Yuki Matsumoto
Born in 1987 in Shizuoka Prefecture, Yuki Matsumoto started his journey after graduating from culinary school, gaining experience at establishments including Aladdin in Hiroo, Cogito in Roppongi, and Lever son Verre within the University of Tokyo campus. In 2016, he ventured to northern France, where he joined the prestigious La Grenouillère. The restaurant earned two Michelin stars in 2017, and he served as sous chef that same year. Upon returning to Japan in 2020, he continued working as a chef at various restaurants across the country, as well as catering to companies and brands dedicated to the best quality. In May 2023, he opened his own restaurant, Keichitsu.
Modern French Restaurant Keichitsu
Address:
2-13-12 Shoto, Shibuya-ku, Tokyo  〒150-0046
Open for a limited time: Thursday, May 4, 2023~Monday, July 3, 2023
Hours: Monday, Thursday, Friday: 18:00~22:00
Saturday and Sunday: 12:00~15:00 (lunch), 18:00~22:00 (dinner)
Closed: Tuesday and Wednesday
Reservations required
https://www.tablecheck.com/shops/keichitsu/reserve