Ghibli Park, located in the Aichi Expo Commemorative Park, opened its doors to the public in November 2021. Although the park doesn't feature any rides, it has become a popular destination for visitors eager to immerse themselves in the world of Ghibli.
Fans will be excited to hear that, as part of the second area of the park, "Mononoke Village" is set to open on Wednesday, November 1, 2023. Furthermore, "Valley of Witches" is scheduled to open on March 16, 2024.
■ Mononoke Village
Scheduled to open on November 1, 2023 (Wednesday).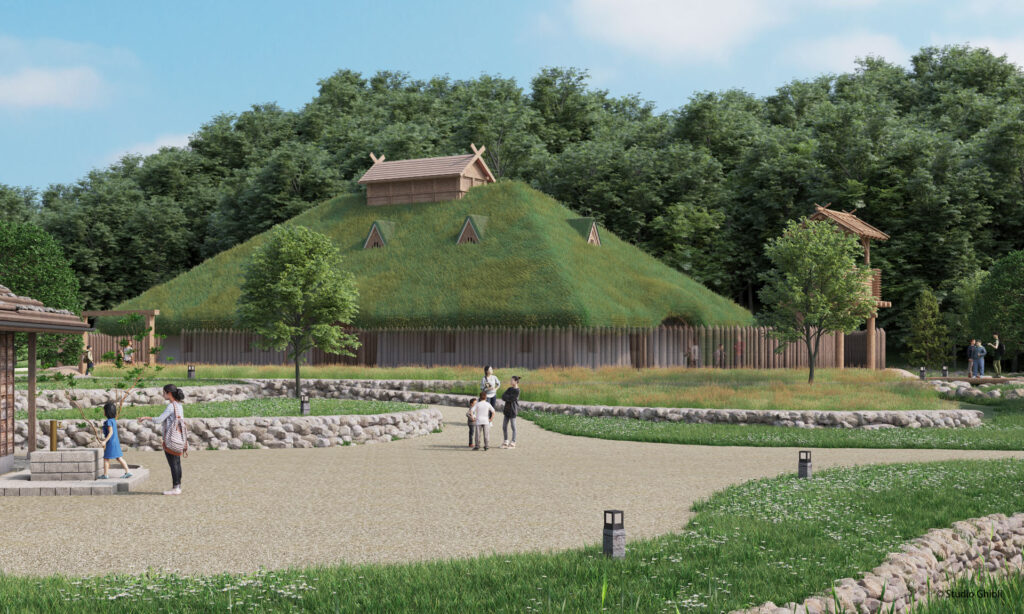 An area designed to evoke the traditional Japanese countryside mountain village in Princess Mononoke.
At the hands-on learning center Tatara-ba, modeled after a structure in the film, visitors can try making the local specialty, Gohei-mochi (traditional Aichi rice cakes).
*Please note that the Gohei-mochi making at Tatara-ba requires an additional fee to the park admission ticket.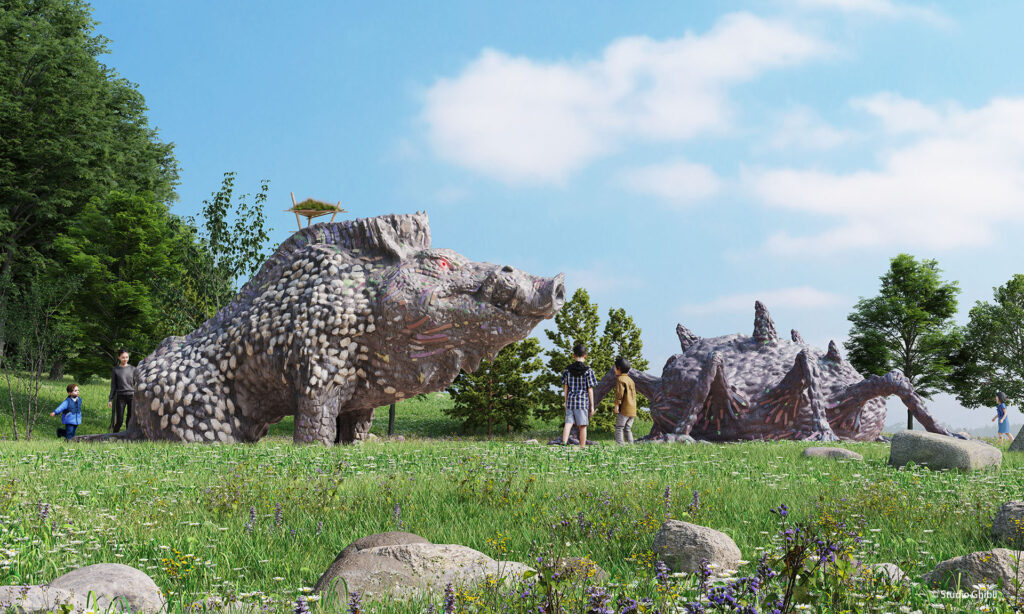 Here you can also find the Lord Okkoto slide slide and Tatari-gami Demon Spirit in full scale!
*Lord Okkto slide is only available for children 12 years and under.
■ Valley of Witches
Scheduled to open on March 16, 2024 (Saturday).
In the Valley of Witches, you can experience an European-style setting and encounter various areas from Ghibli's various witch-themed films.
"Ososno's house" "Guchokipanya Bakery"
Here you'll find familiar sights such as "Ososno's house" and "Guchokipanya Bakery" from Kiki's Delivery Service, "Howl's Castle" and "Hatter's Hat Shop" from Howl's Moving Castle, and the "Witch's House" from Earwig and the Witch.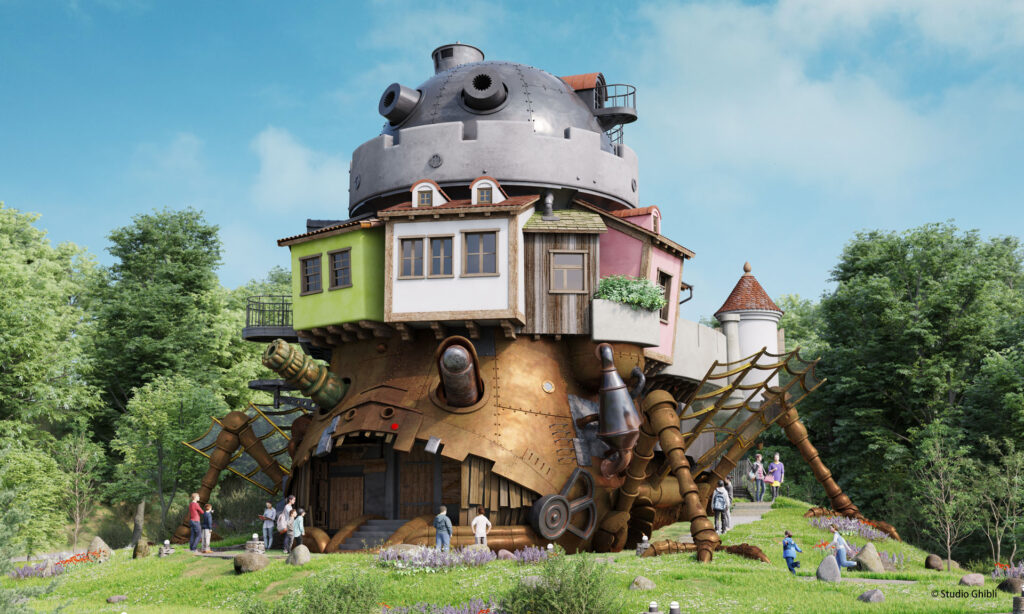 "Howl's Castle" "Hatter's Hat Shop"
A playground area and restaurants will also be in this section. Further information, including ticket details and specifics, will be announced closer to opening.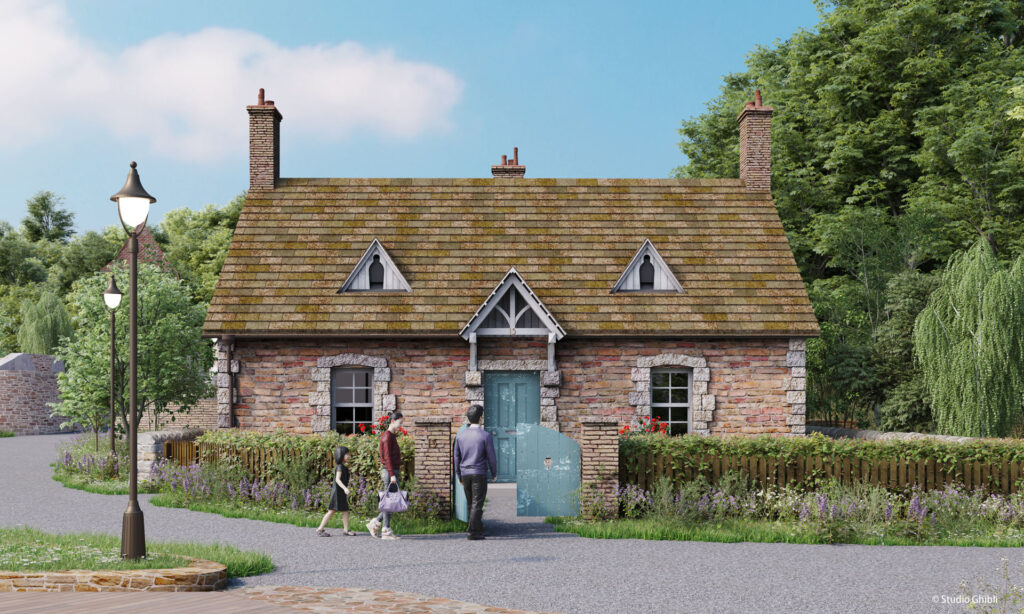 "Witch's House"
■ Ticket Information
Advanced reservations specific to date and time of entry are required, and entry to the Mononoke Village requires a combination ticket with Ghibli's Grand Warehouse.
Tickets for entry from November onwards will be available for purchase starting Thursday, August 10th, at 2:00 p.m.
Admission:
Ghibli's Grand Warehouse and Mononoke Village Package (opening November 1, 2023)
■Weekdays
 Adults: 2,500 yen, Children: (age 4 – 12) 1,250 yen
■Weekends and Holidays
 Adults: 3,000 yen, Children: (age 4 – 12) 1,500 yen
*Tickets for persons with disabilities are half price.
*Information on tickets corresponding to the opening of the Valley of Witches on March 16, 2024, will be announced at a later date.
*For other ticketing options (including Dondoko Forest and Hill of Youth), please check the website.
Holders of a designated Ghibli Park disability certificate and one accompanying person are eligible for a half-price discount on each ticket.
Photo by © Studio Ghibli
Ghibli Park
Address:
Located within Expo 2005 Aichi Commemorative Park
1533-1 Ibaragabasama, Nagakute, Aichi

Website (English): https://ghibli-park.jp/en/
International Ticket Information:https://ghibli-park.jp/en/ticket/ticketb-nov.html
Domestic Ticket (purchasing inside Japan): https://ghibli-park.jp/en/ticket/ticket-nov.html