IWA5 once again demonstrates the boundless possibilities of sake through its newest offering, 'Assemblage 4.'

The Japanese sake from IWA 5, crafted in Toyama prefecture, seamlessly blends tradition with innovation through the masterful assemblage (blending) techniques of wine legend Richard Geoffroy.

The orchestration at IWA 5 involves the harmonious union of different rice and yeast varieties as well as meticulous fine-tuning of fermentation methods to achieve dynamic flavors that boldly push the boundaries of sake craftsmanship. As IWA5 celebrates its fourth year in operation, Assemblage 4 represents a remarkable evolution for the brewery's sake. Aiming for perfect balance and complexity, the sake was meticulously crafted from the brewing process, blending, and a year and a half of aging, yielding a sake unlike any other and a must-try for sake lovers.

Balanced between substance and weightlessness, each layer of Assemblage 4 gracefully unfurls on the palate with each sip. Its flavor profile spans a dynamic spectrum, encompassing notes that range from marzipan and hazelnut to sansho pepper and beyond.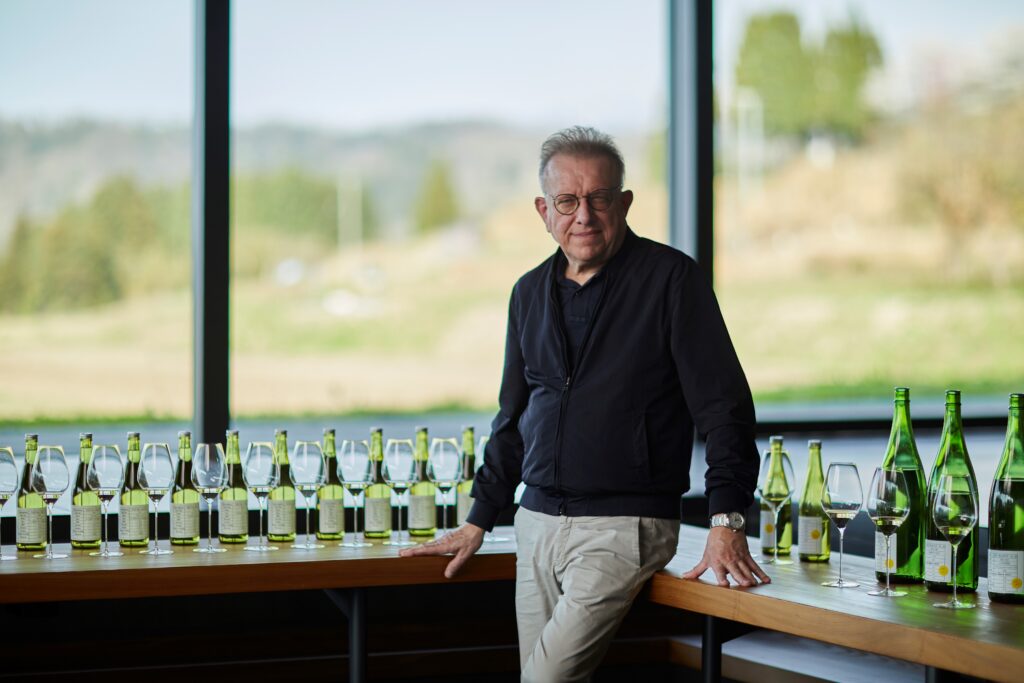 On IWA, Richard Geoffroy explains,
"The spirit and soul of IWA lie in the brewery itself, whose character comes from the land it is built on. Assemblage 4 is the first sake from IWA5, where every stage of production, from brewing the base sake to assemblage (blending) and aging, is completed in the Shiraiwa brewery in Toyama. It embodies the experimental and playful nature of the brewery, achieving ultimate balance and complexity."
For more on IWA 5, check out ZEROMILE's previous interview with Richard Geoffroy and his sake-making process and philosophy at the link below.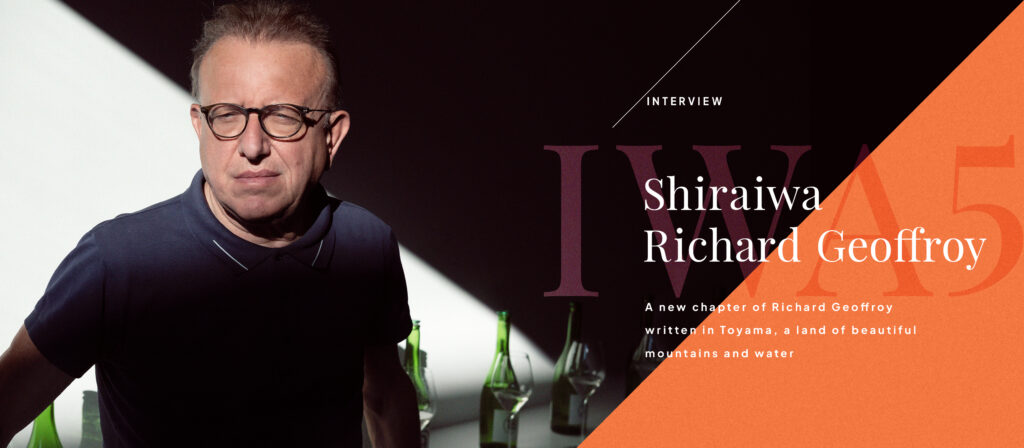 IWA5: A New Chapter for Richard Geoffroy in the Land of Beautiful Mountains and Water
About IWA 5:
Founded in 2020 by Richard Geoffroy, a legendary figure in the wine world who led the renowned Champagne Maison, Dom Pérignon, as its 5th-generation Chief Winemaker for 28 years, IWA has established itself as an exciting new presence in the world of Japanese sake. IWA's unique character is born from Geoffroy's exceptional assemblage (blending) technique of combining various sake, a groundbreaking approach in the realm of sake production. Rooted in boundless creativity and an unwavering quest for perfect balance, IWA 5 continues to evolve year by year through the experimental art of assemblage.
Produced at the brewery in Shiraiwa, Tateyama, Toyama Prefecture, IWA is currently available in over 30 countries throughout Japan, Europe, Asia, and the US, sharing the excellence of Japanese sake with enthusiasts worldwide.
IWA5: https://iwa-sake.jp