You may be familiar with the whimsical world of popular American film director Wes Anderson, but did you know that there is a vibrant online community of photographers inspired by his films?
Accidentally Wes Anderson (AWA) is an Instagram community that captures landscapes and scenery that embody the aesthetic of Anderson's films, and the exhibition has arrived in Japan for the first time!
From April 5 to May 26, 2023, you can experience the AWA exhibition at the Terada Warehouse G1 Building in Tennozu.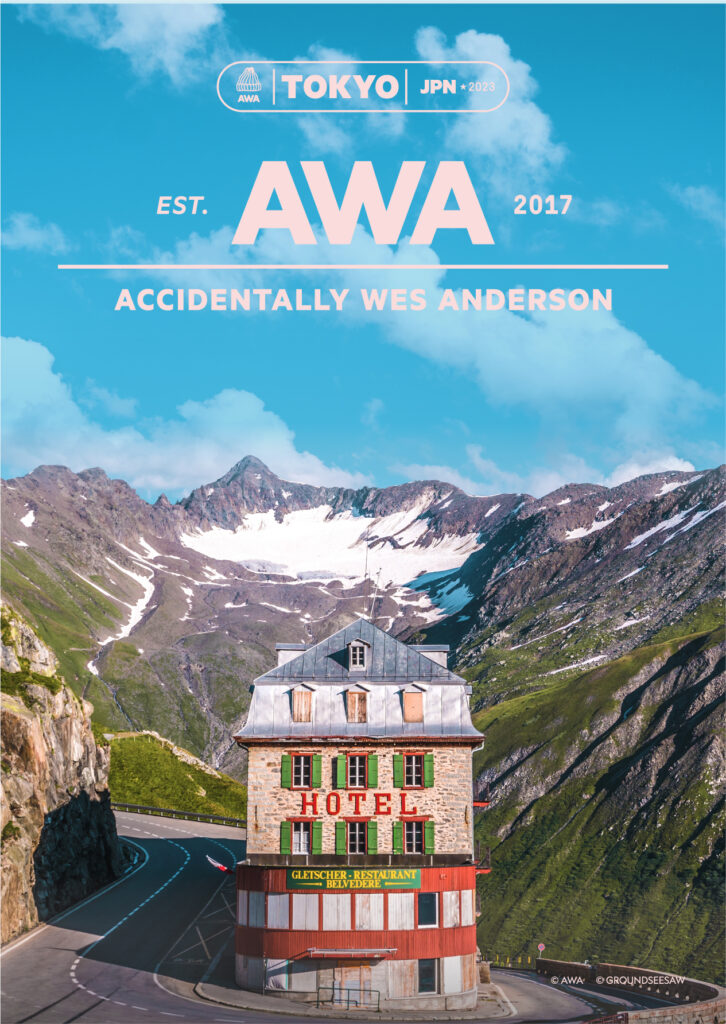 What makes something "Accedantally Wes Anderson"?
Wes Anderson is known for his unique aesthetic, with a focus on color, composition, typography, and more.
His signature style can be seen in movies like The Grand Budapest Hotel (2014) and The French Dispatch of the Liberty, Kansas Evening Sun (2021), featuring symmetry, pastel colors, and bold patterns that make every scene look like a carefully designed poster.
The AWA community captures scenery found in the real world that looks like it could be straight out of one of Anderson's movies. These Wes Anderson-esque photos feature the same attention to detail, quirky charm, appreciation for the atypical, and whimsical beauty found in his films.
From colorful buildings to perfectly symmetrical landscapes, the AWA community shares these stunning photographs to celebrate the unique vision of Wes Anderson and inspire others to explore the world around them.
How AWA Began
The Accidentally Wes Anderson phenomenon began in 2017 in Brooklyn, New York, when Wally and Amanda Koval were inspired to create a bucket list of travel destinations.
Noticing real-life landscapes and buildings that resembled those in Anderson's movies, they started sharing the stunning and magical photos on Instagram under the account @accidentallywesanderson, which quickly became a hit.
The captivating photos of AWA began to attract more and more followers, and the Kovals engaged with their audience, sharing photos from their own travels and those submitted by their global community of followers, whom they call "Adventurers."
Fast forward to today, and AWA has grown into a global community with over 1.75 million followers.
Vibrant and Atypical Spaces
In 2022, the AWA exhibition took Seoul, South Korea, by storm, attracting over 250,000 visitors, and now it comes to Tokyo.
The Terada Warehouse G1 space has been transformed into an immersive experience, divided into areas based on ten different key themes, giving visitors a chance to embark on a simulated journey.
The first area visitors enter is aptly called Welcome Adventurers, where they are introduced to the AWA project concept and exhibition.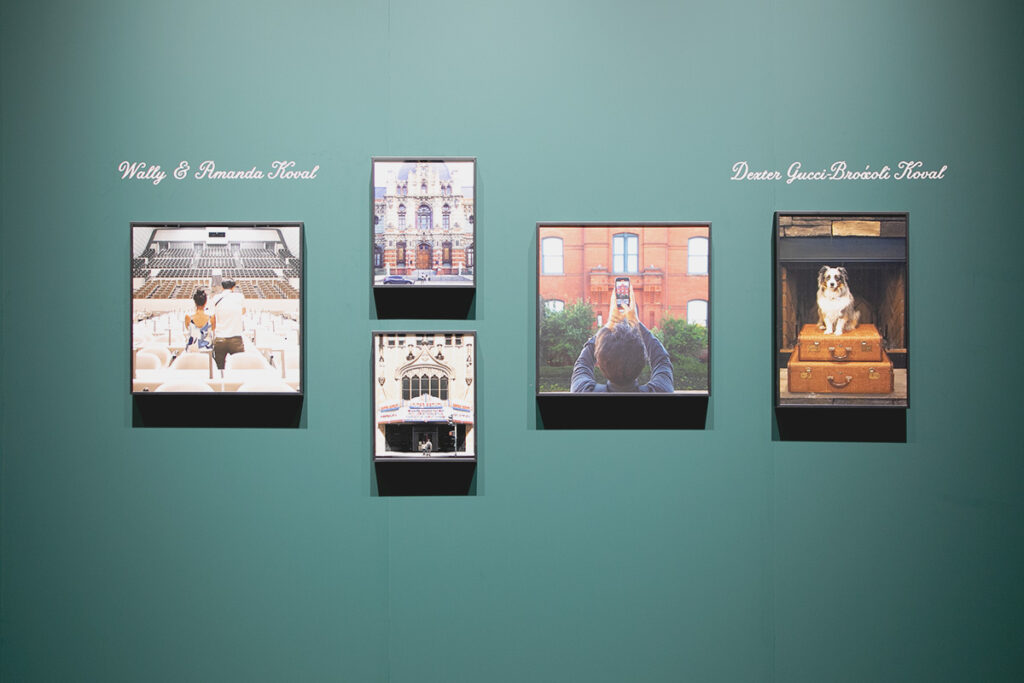 The Open Your Photo Album area is dedicated to memories, reminiscing, and nostalgia. You can also spot photos from Nagashima Spa Land in Mie Prefecture here, so don't miss out on seeing them (pictured on the left).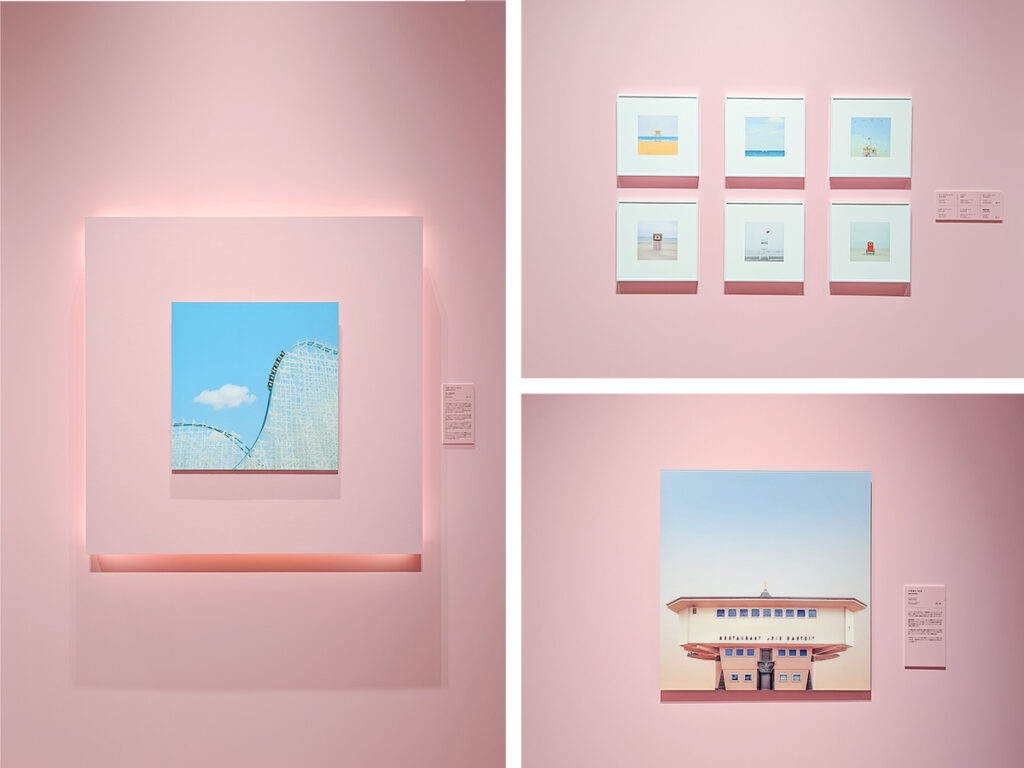 The Terminal section is a captivating portal that unveils the hidden tales behind the stations that serve as gateways to new adventures, making you feel like a curious traveler.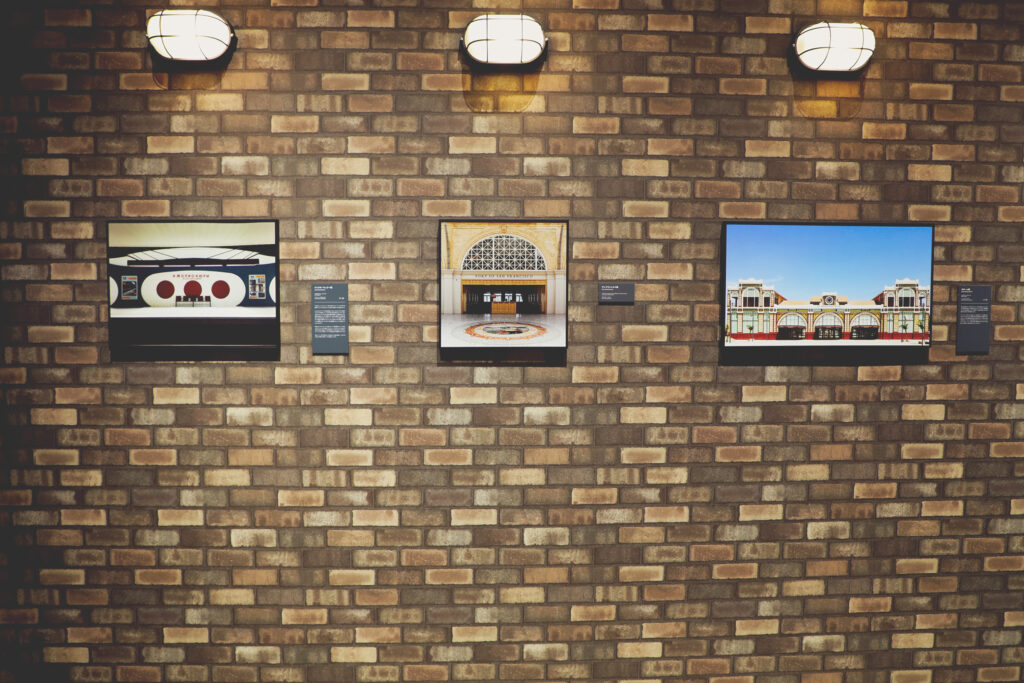 The Mind the Gap space delves into the theme of transportation, showcasing travel modes like trains and airplanes with a unique twist. Seemingly familiar images such as those of bullet trains are presented in a way that makes them appear specifically designed to match Anderson's aesthetic.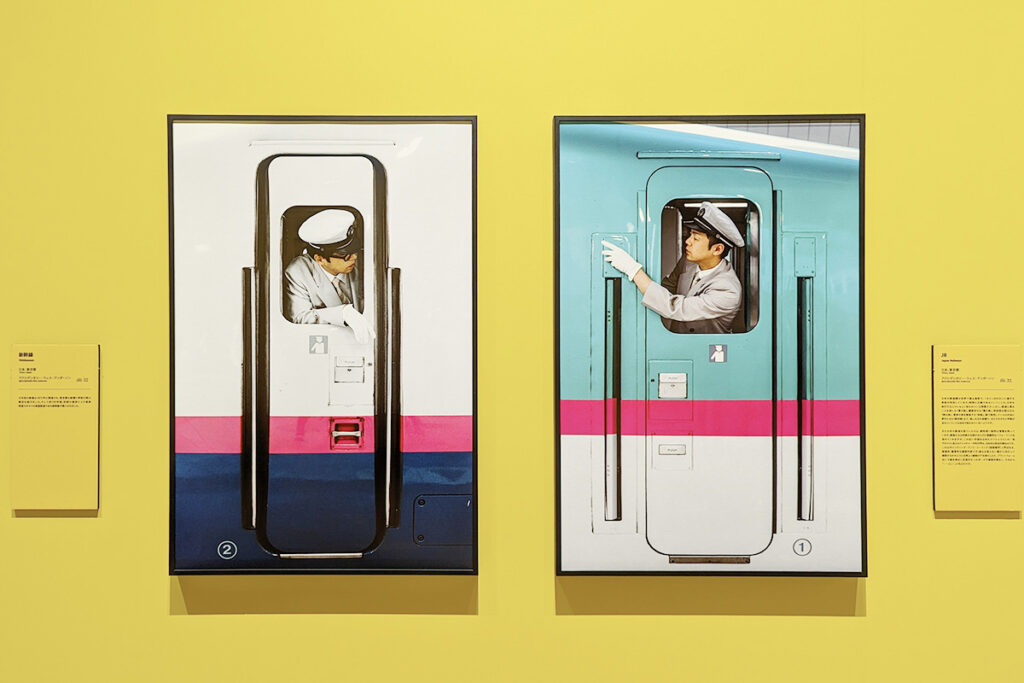 In the Cities to Explore area, you'll be transported to different countries and immersed in their rich history and culture through a vivid display of colorful landscapes and exotic architecture that will ignite your inspiration.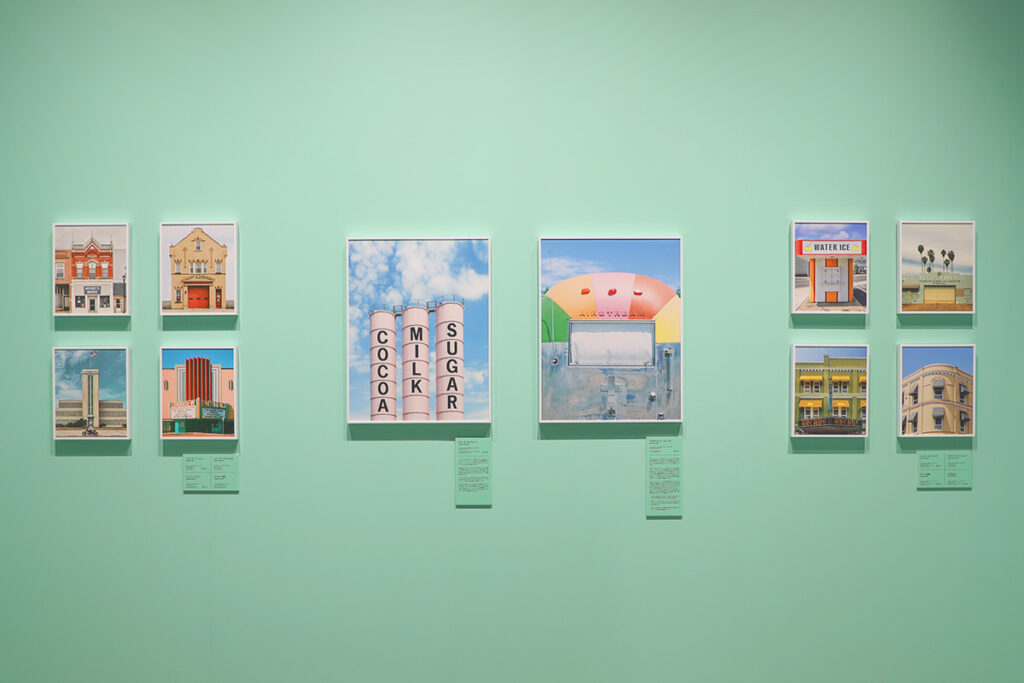 Visitors can enjoy the elegance and enchantment of hotels, as well as the stories behind them, in the Check in Please section. The reception desk in this area is a stunning homage to the beloved movie The Grand Budapest Hotel. You can imagine yourself as Gustav, looking out at the bustling hotel lobby. It's also a great place to snap a photo!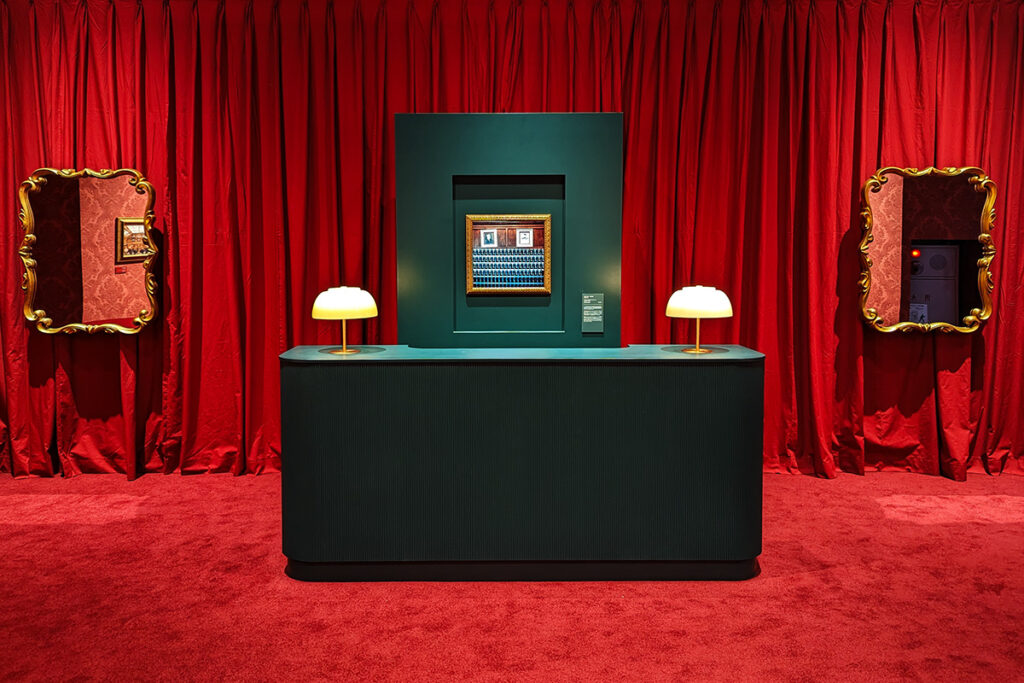 In the Cool Pool space, you'll find yourself surrounded by a carefully curated collection of benches spaced out like poolside loungers, inviting you to take a moment to relax and soak in the atmosphere. The vintage colors and balanced space create an area that exudes a sense of quietness.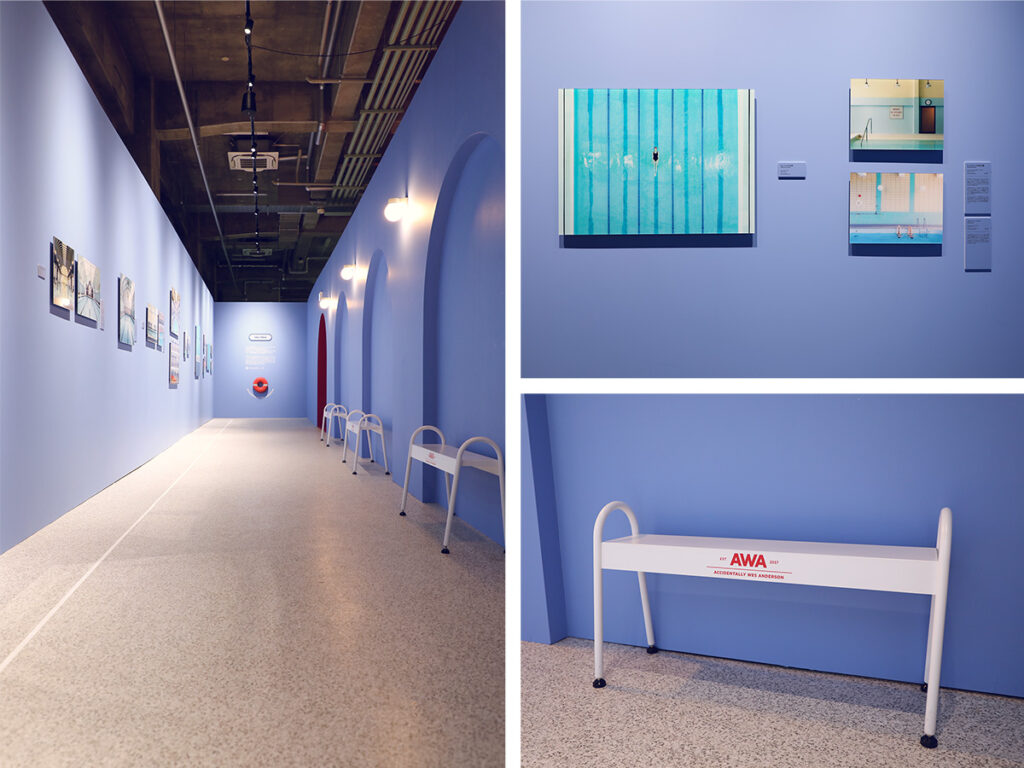 The Colorful Collection area, with its vibrant pink and turquoise blue theme, showcases a captivating row of photos from around the world, inviting visitors to pause and take notice of the beautiful colors that often go unnoticed in our daily lives. It's a perfect opportunity to appreciate the simple yet remarkable beauty of the world around us.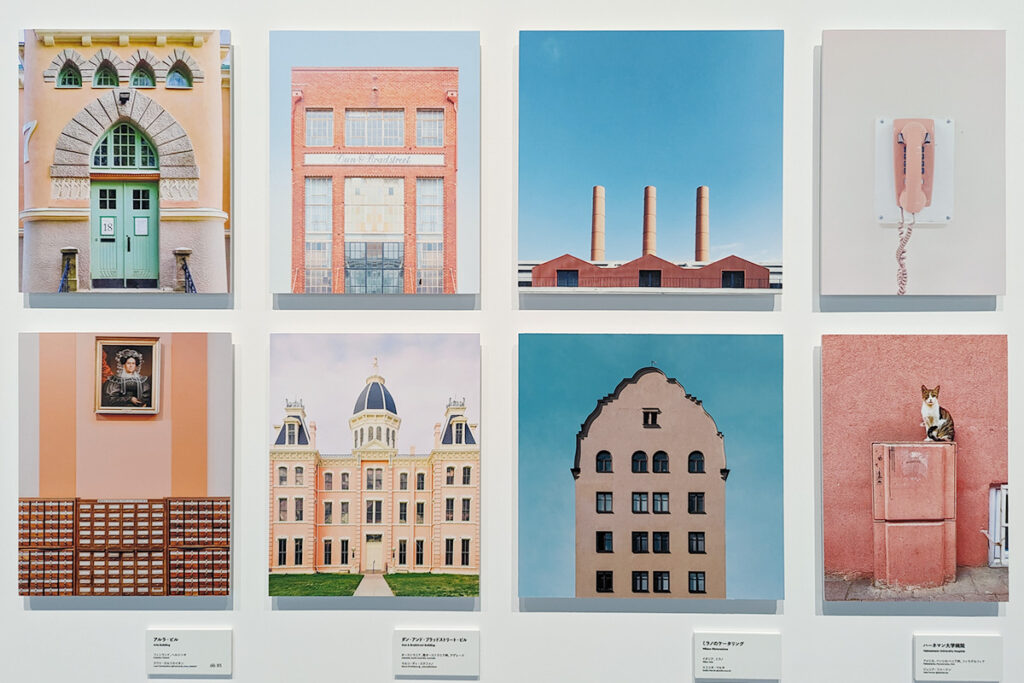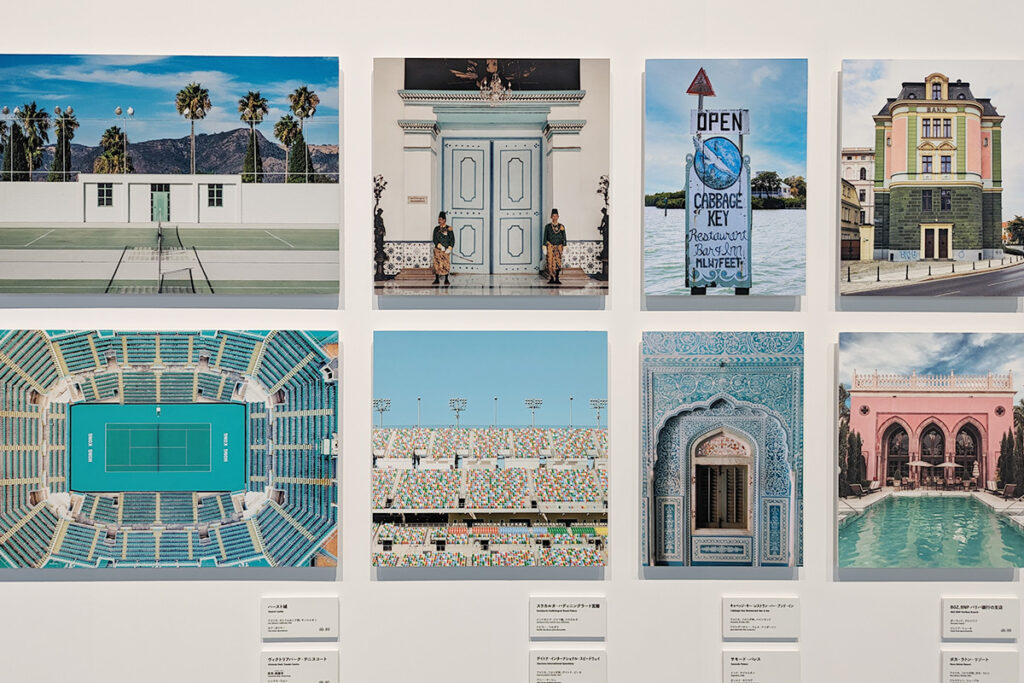 You'll find yourself surrounded by stunning landscapes, from lush green grasslands to snow-covered vistas and ocean views, in the Relax in Nature section. Through a blend of nature and man-made objects, this area creates a sense of mysterious harmony.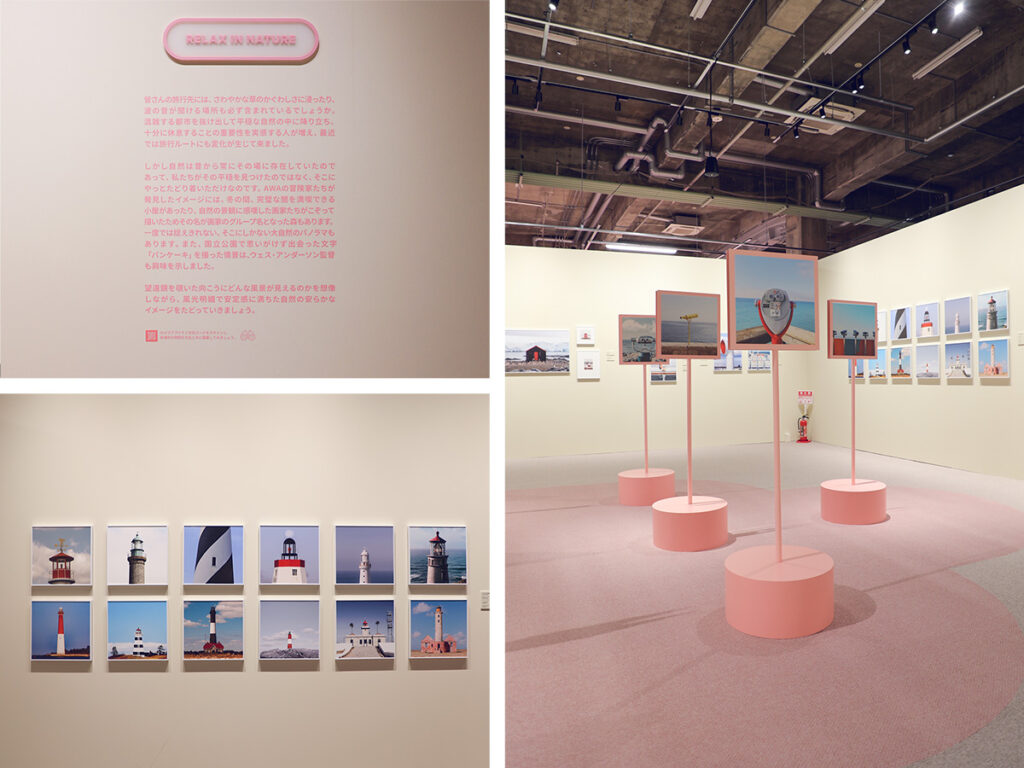 In the final area of the exhibition, the Visitors Center area offers a fun service that allows you to issue personalized boarding tickets. By selecting a photo and background color and entering your name, you can create a one-of-a-kind ticket that serves as a memorable souvenir of your visit.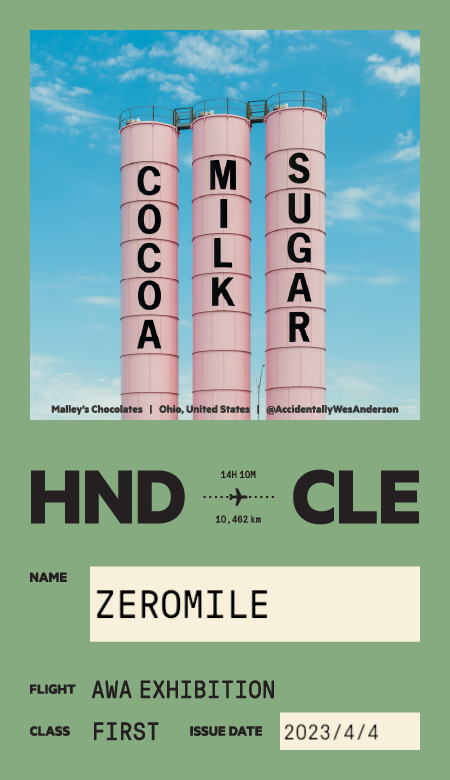 Original Boarding Ticket
Don't miss out on the gift shop!
The exhibition also has a delightful lineup of AWA merchandise in the gift shop. From vintage-style ballpoint pens and cute coin cases to eye-catching stickers, magnets, and smartphone cases, you'll find yourself wanting to collect them all.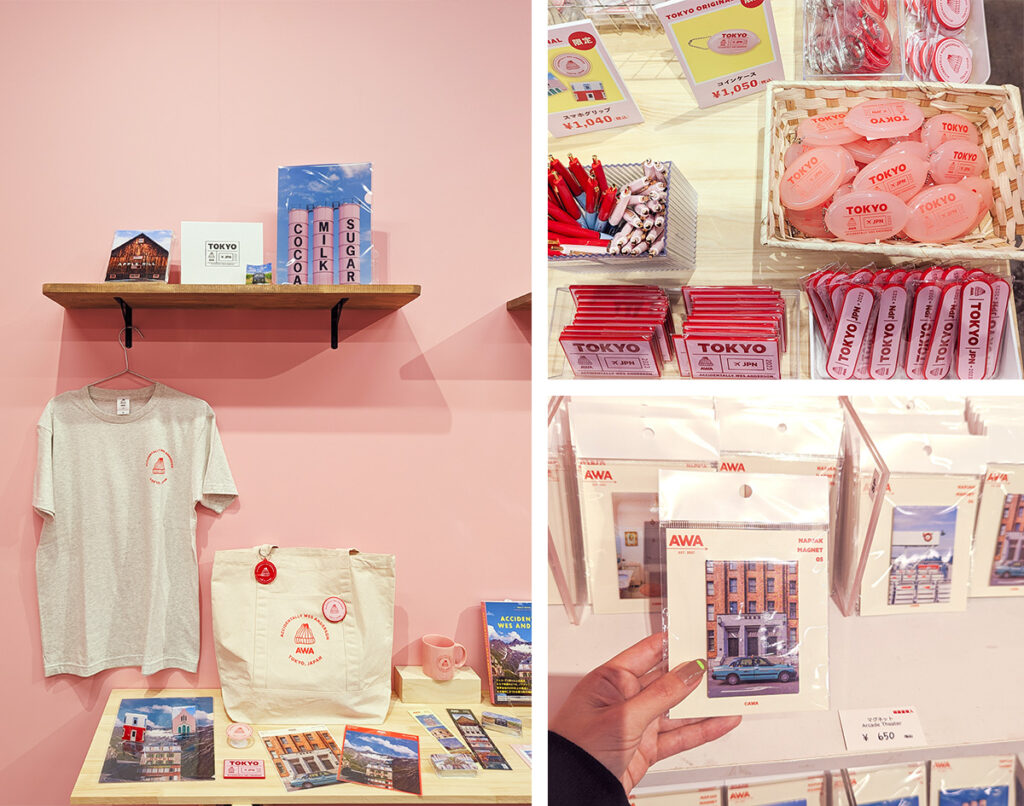 The pastel colors and nostalgic atmosphere of the exhibition are a perfect fit for spring. Taking in all the photos collected from around the world, you may be inspired to pack your bags and set off on your next adventure.
And who knows, you may stumble across your own "Accidentally Wes Anderson" scene sometime out in the wild and contribute to a future exhibition!
Accidentally Wes Anderson
Terada Warehouse G1 Building
Address: 2-6-4 Higashishinagawa, Shinagawa-ku, Tokyo 140-0002
Exhibition period: April 5 to May 26, 2023
Opening hours: 11:00-19:00, Fridays and Saturdays 11:00-20:00 (entry until 19:30)
 -During Golden Week (April 30 to May 4) and the last week (May 22-25), open from 11:00-20:00
Admission: General ¥2,000 / University student ¥1,500 / High school student and below ¥1,000
 -Preschoolers enter for free
 -Half-price for individuals with disabilities and one accompanying person upon presentation of a
disability card.
Website: https://awa2023.jp