Tsuriya is a historic fish wholesaler that dates back over 150 years to the Edo period and originally hails from Himi City, Toyama. If you're in the area, be sure to check out their branch located in Higashi Iwase, which not only features a cafe space but also a cozy bed and breakfast accommodation.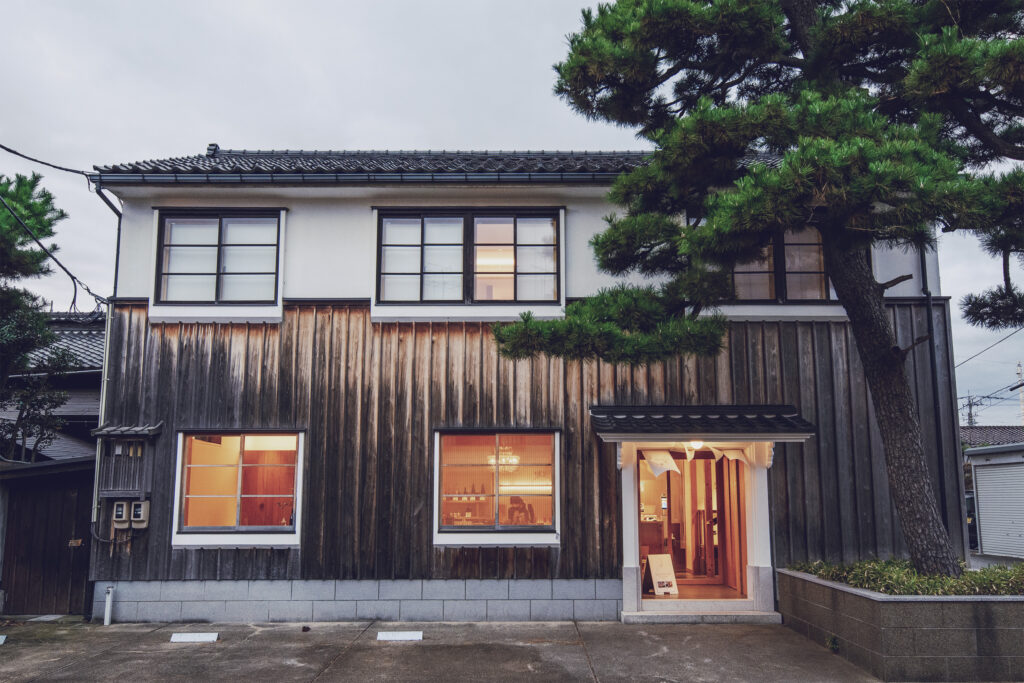 At Tsuriya, you can enjoy an extensive selection of original seafood products made with the freshest catches sourced from Toyama Bay. The seafood is carefully processed into preserved foods without the use of any additives. From savory smoked and oil-pickled varieties to kelp-wrapped fish, the flavors are pure and natural, allowing you to fully appreciate the taste of the sea.
While enjoying the cafe space, you might indulge in a sip of Masuizumi sake from the local Masuda Sake Brewery or try some refreshing ciders from Toyama's own SAYS FARM winery. These beverages perfectly complement the seafood bites you can pick up at the shop.
If you're looking to bring home some souvenirs, we highly recommend buying at least two of the same kind. Trust us, these delicacies are so delicious that you'll probably end up devouring them all on the bullet train ride back home!
Tsuriya's upper level is an exclusive bed and breakfast that caters to only one group per night. Guests can relax in the cozy atmosphere and, if they choose, make themselves a breakfast with some of the store's tasty dried fish. Starting your day with a delicious breakfast in the ambiance of the shop is an experience you won't soon forget.
Tsuriya Higashi-Iwase Branch
〒931-8358
120 Higashi-Iwase-cho, Toyama City
Phone: 076-471-7877
Hours: 10:00~17:00
Irregular holidays (call to confirm)
Website: https://tsuriya-iwase.com