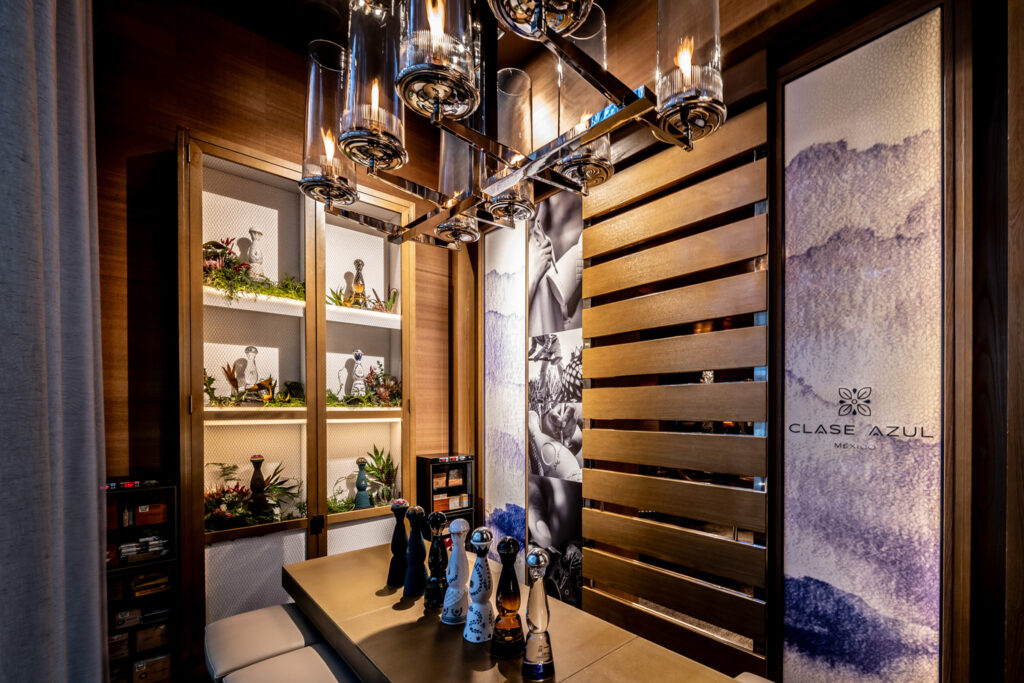 Sultry stains of jazz fill the air. Exquisite glass reliefs adorn the surroundings. The soft, warm glow of gaslights bathes the space in luxury. This is Bar and Jazz Lounge MADURO.

Located within the Grand Hyatt Tokyo, MADURO is regarded as one of Tokyo's finest bars, a distinguished destination offering nightly live music by international artists and an extensive collection of cigars and cocktails.
Whiskey and cognac may be the standard in VIP rooms, but starting this September, MADURO is exploring new grounds in collaboration with the premium tequila brand Clase Azul, opening a brand new VIP space, "Room Azul."

Tequila is often associated with partying, so hearing about tequila in MADURO's VIP room may come as a surprise to many. However, in recent years, there has been a growing trend for premium tequila that emphasizes taste and craftsmanship.

Clase Azul is often regarded as the pinnacle of premium tequila. ZEROMILE had a chance to learn more about this exceptional spirit from Viridiana Tinoco, the brand's Master Distiller herself.
Artisanal craftsmanship and the science of fermentation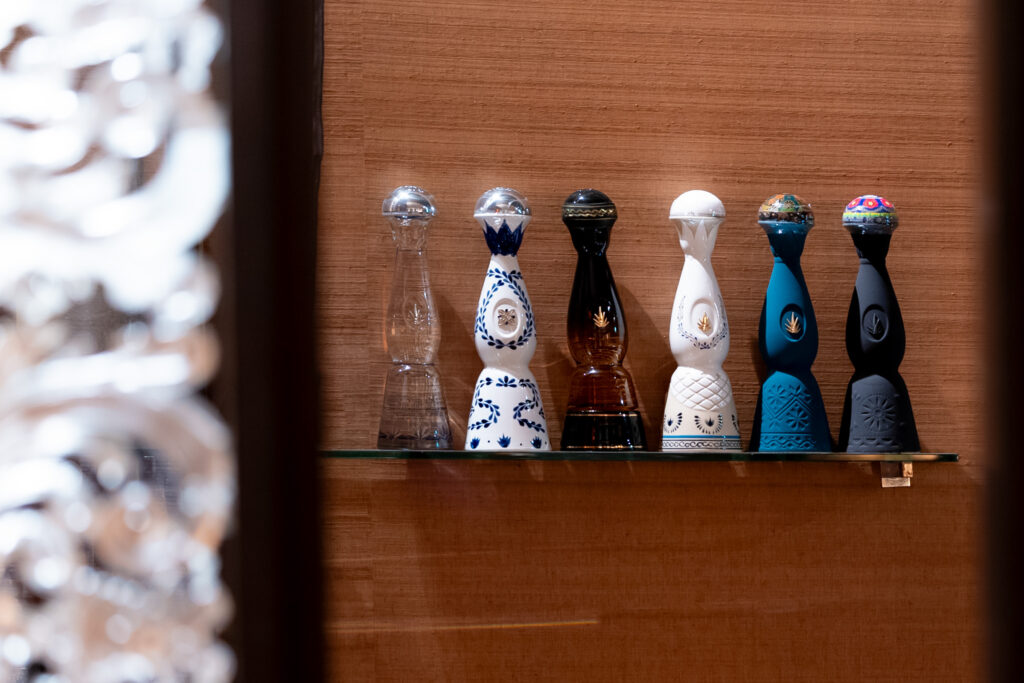 The distinctively curved bottles of Clase Azul are handcrafted locally over seven days, from shaping the ceramic to the intricate painting.

This premium tequila is crafted using 100% Blue Agave plants, which have matured for over five years. It undergoes a two-step distillation process with the use of their in-house yeast, ensuring the highest quality.

Viridiana shares, "Our vision at Clase Azul is to introduce the beauty and traditional values of Mexico to the world through distilled spirits. We cherish upholding traditional methods to provide high-quality craft tequila."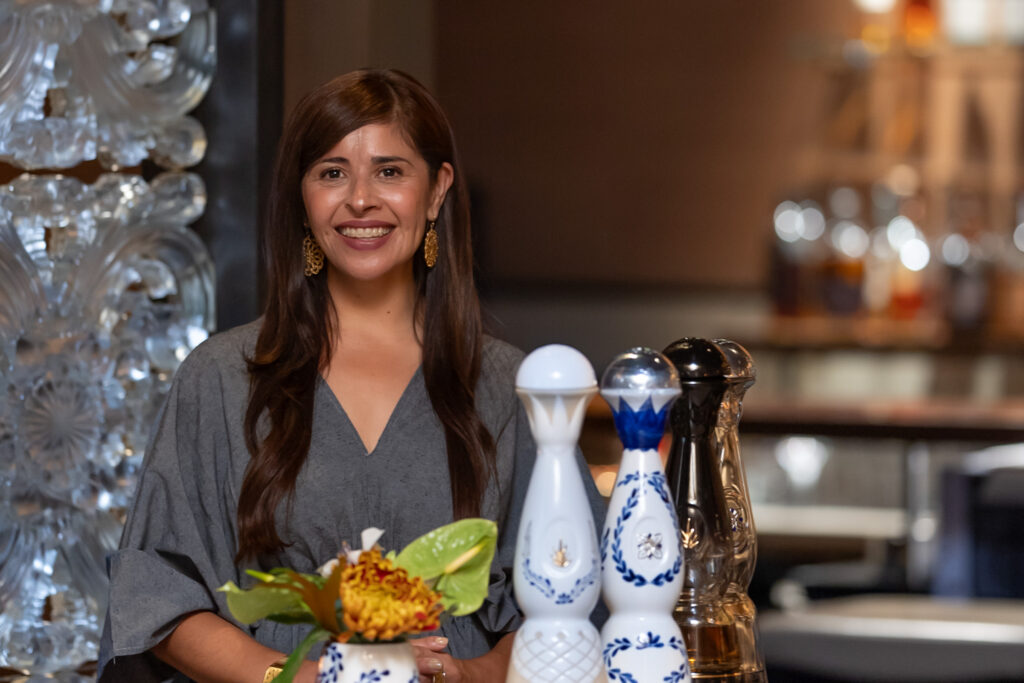 Viridiana was born and raised in Durango, Mexico, and later moved to Jalisco after graduating from university. She has a researcher's spirit, with a bachelor's degree in food biochemical engineering and a master's degree focused on the tequila production process. She oversees the entire process, from agave cultivation to fermentation and aging.
In order to maintain the delicate balance of notes and aromas in Clase Azul and ensure consistency in quality, Viridiana meticulously manages details such as the agave's growth period in the field and the agave juice extraction time.
Viridiana explains that, in the art of tequila-making, the most challenging and fascinating aspect is fermentation. She says, "Fermentation has a special allure, something you want to delve into deeper. Controlling the temperature, which can vary due to weather conditions, can be difficult, but it's a rewarding challenge."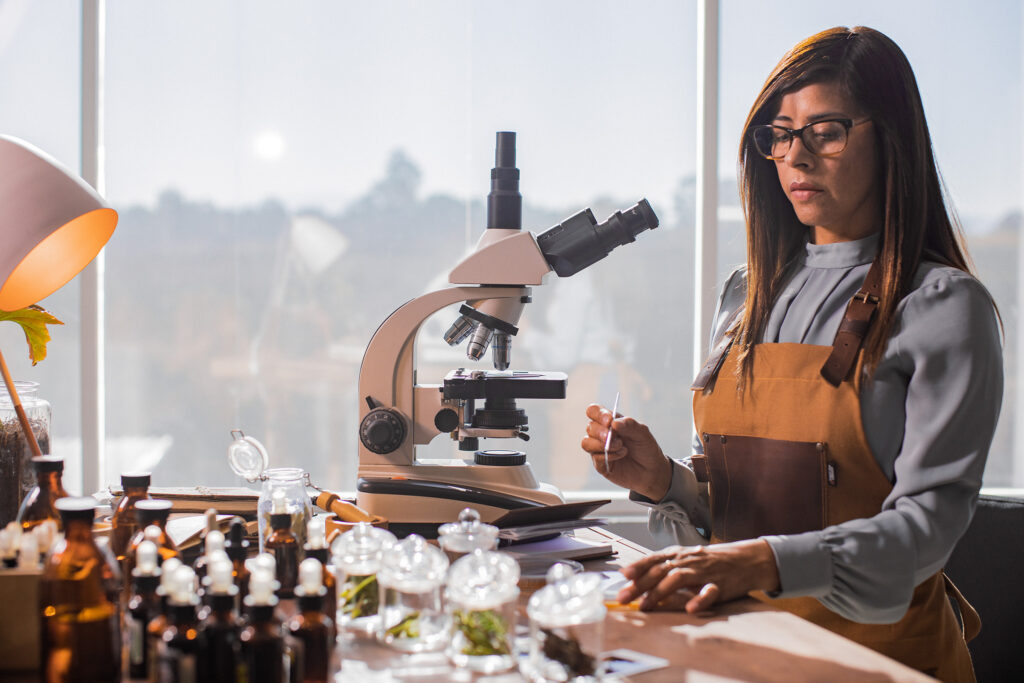 Viridiana describes herself as "a very intellectually curious person" and developed a growing fascination with how scientific reactions impact the tequila production process as she delved deeper into the world of tequila-making.

In an industry known for its broad and rustic practices, Clase Azul stands out with its laboratory-based research. This is one of the reasons why Viridiana, one of the few female Master Distillers in Mexico, is widely respected.
"For the past eight years or so in Mexico, there has been a growing momentum to create high-quality tequila, and we are committed to a new approach that also values tradition and craftsmanship. Tequila is a versatile spirit that can be enjoyed in cocktails or sipped straight, so put simply, I just want everyone to enjoy it. I hope people will savor and share the colors, aromas, and flavors with each other."
Premium tequila as a fresh new choice
Currently, premium tequila is steadily making its mark in the market. According to Tequila Journal, the production of premium tequila (made from 100% agave) has quadrupled in the past 20 years, and consumption increased by 29% compared to the previous year in 2022. In Japan, sales numbers are also on the rise.
Taking note of this trend, MADURO at the Grand Hyatt, which is celebrating its 20th anniversary this year, decided to introduce a VIP room dedicated to tequila, making it the first hotel in Japan to offer such an exclusive tequila experience.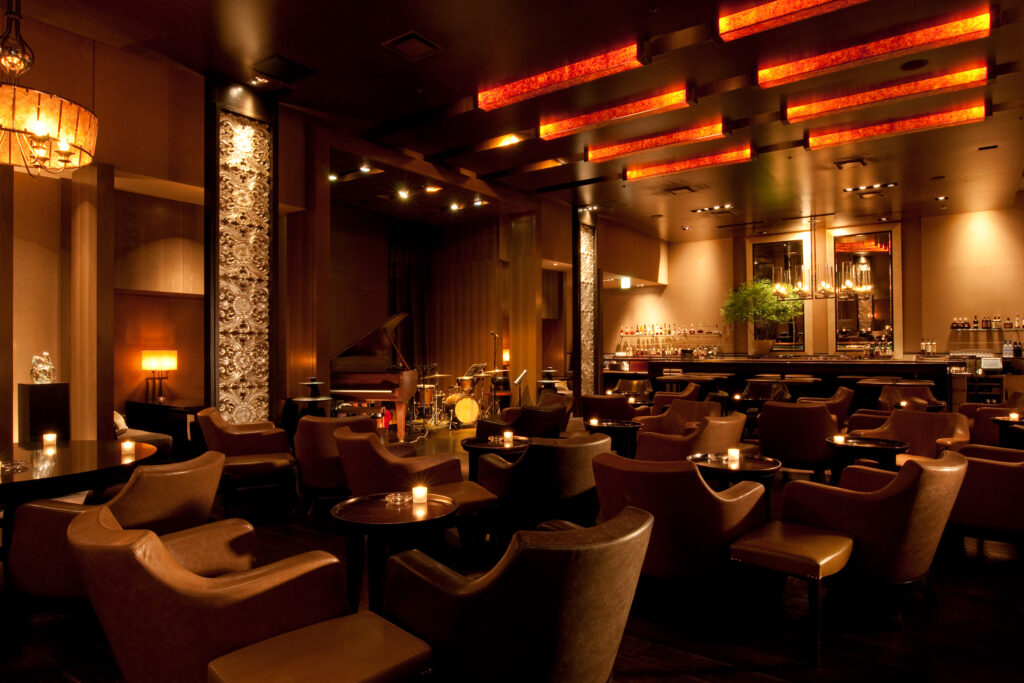 Manager at MADURO, Junta Hoshi, is convinced of this direction:

"We (at MADURO) continue to value cigars, live music, and high-quality spirits. However, we also want to be a platform for showcasing new trends. That's why, when we decided to create the VIP room, we were eager to embrace the trend of premium tequila, which is gaining popularity worldwide. Looking ahead to the next 10 or 20 years as a brand that continues to thrive, we believe that partnering with Clase Azul, which embodies traditional craftsmanship, is a valuable opportunity."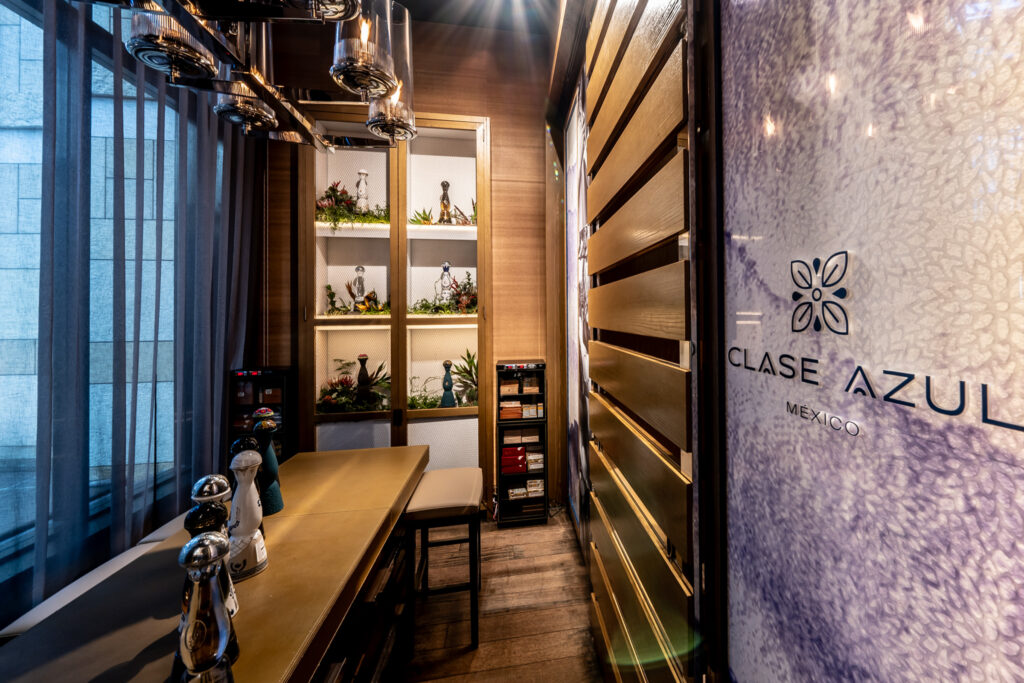 The VIP space, Room Azul, offers a welcoming atmosphere, as if you were invited into a tequila collector's home. With a fusion of Mexican and Japanese cultures, the interior features traditional Japanese Mino washi paper. Shelves are adorned with dry flowers and Mexican crafts to complement the tequila being enjoyed. Here, you can savor the entire lineup of Clase Azul, including five varieties of tequila and two types of mezcal.
"We've noticed a shift in the times with the increasing popularity of premium tequila, which can be enjoyed in ways similar to whiskey, such as neat or on the rocks. Clase Azul stands out for its versatility, making it suitable for cocktails as well. We encourage our guests to explore various ways to enjoy it and discover its charm."
Tropical cocktails for a Tokyo evening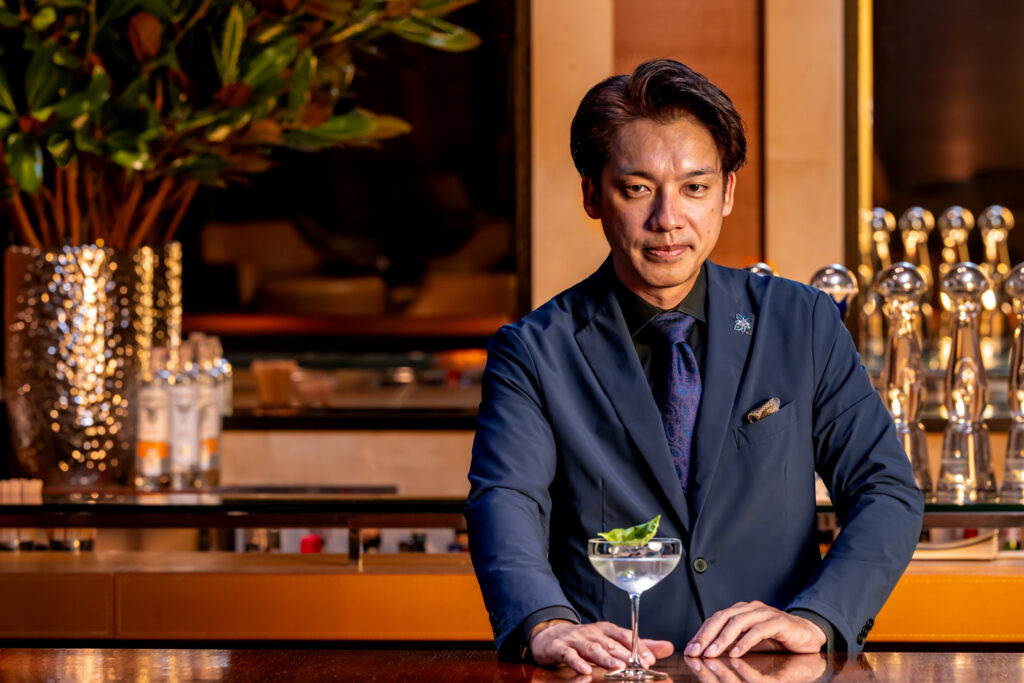 Cocktail award-winning owner of the Bar LIBRE group, Yujiro Kiyosaki, understands the allure of tequila-based cocktails. To commemorate the opening of the VIP room, he showcased four different cocktails at a guest bartending session.
"Clase Azul has nuances of vanilla and chocolate, making it easy to drink even for newcomers. It pairs well with fruits and cacao, creating a harmonious blend of flavors. The inspiration for these cocktails comes from the vibe of a Mexican resort. We've adapted classic tequila cocktails that complement Clase Azul, allowing you to savor a wide range of flavors."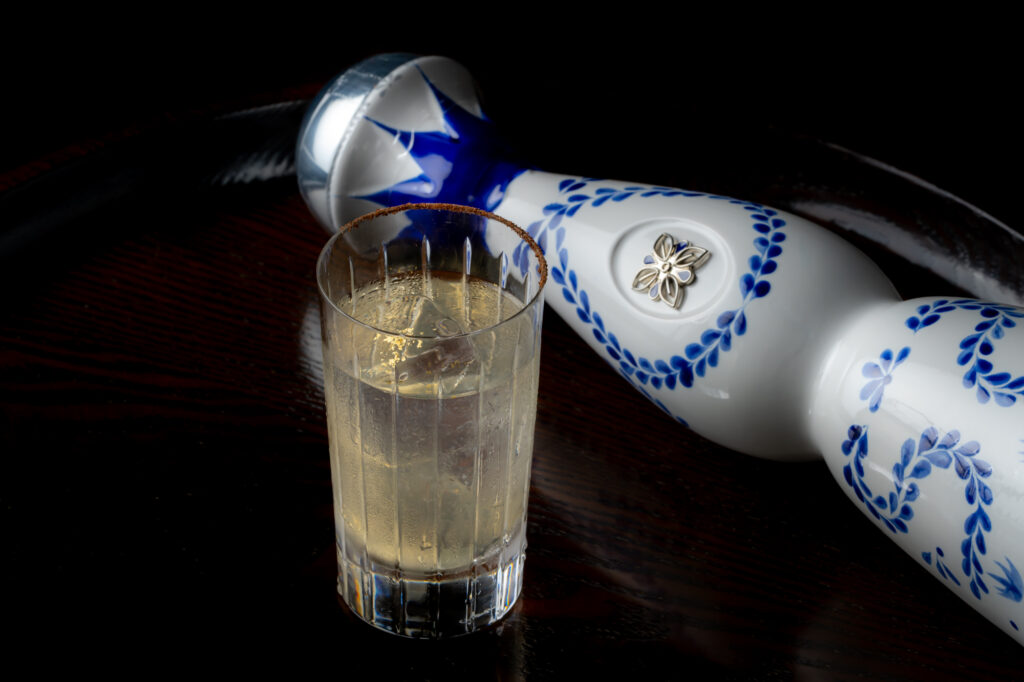 Cocktail 1: Mexico Rico is a twist on the traditional Mexican cocktail "Paloma," blending truffles and chili for a unique flavor.
Cocktail 2: Laboratory Margarita resembles a margarita crafted in a laboratory with distilled coffee water and a hint of acidity. It's garnished with basil and ant salt for a unique touch.
Cocktail 3: Cx4 combines Clase Azul with cranberry, cassis, and coffee for a perfect harmony of flavors.
Cocktail 4: Tribute Blue is a tropical cocktail that exudes a resort vibe, blending passion fruit for a refreshing twist.
The versatility of Clase Azul, harmonizing with ingredients ranging from fruits to coffee, is what sets these cocktails apart. These refined tropical cocktails make for a fitting lineup for a taste of Mexico in the city. You can also order some of these cocktails at Bar LIBRE in Ikebukuro.
In the near future, Room Azul plans to host regular private tastings and cocktail nights featuring renowned guest bartenders. Make sure to elevate your Tokyo nightlife with the fresh new choice of premium tequila.
Clase Azul México
website :https://www.claseazulasia.com
Instagram:@claseazulofficial 
Room Azul
Hours: 19:00–24:30 (Fridays and Saturdays until 25:30)
Closed on Sundays and Mondays (subject to change)
Address: 6-10-3 Roppongi, Minato-ku, Tokyo 106-0032, 4th floor (access via 6th floor)
Website: https://www.tokyo.grand.hyatt.co.jp/restaurants/maduro-bar/info/