Located along Hachiman Street and less than a minute's walk from Daikanyama Station, Forestgate Daikanyama opened for business on October 19th, 2023.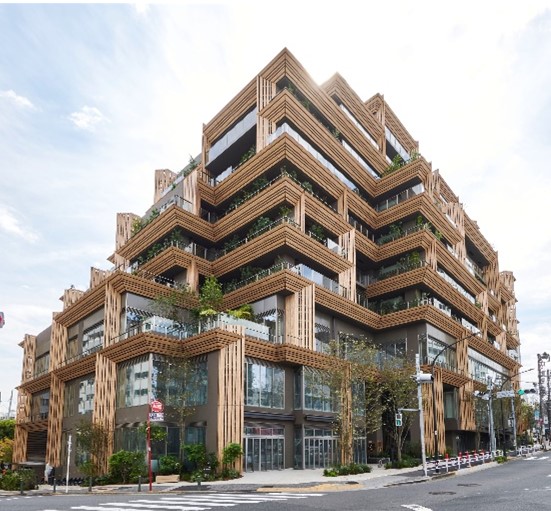 MAIN Building: A Fusion of Work, Living, and Recreation
The MAIN Building, designed by architect Kengo Kuma, is a place where the fusion of work, residence, and leisure seamlessly unfolds. It's a concept that's certainly appealing to many. With a focus on facilitating a new interconnected lifestyle, this building encompasses 57 rental apartments, commercial spaces on the basement and first floors to enhance tenant lifestyles, and a shared office space on the third floor.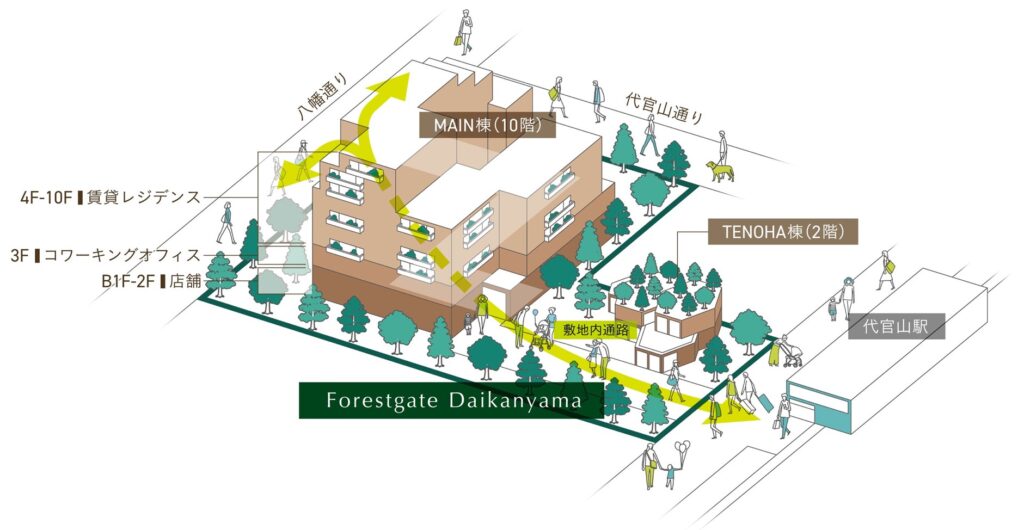 Along Hachiman Street, you'll discover fashion-forward shops like Kaneko Eyewear, an established manufacturer of high-quality Japan-made eyewear, and Ameri, which relocated from the former Yamate Street and carries some of the finest new and vintage womenswear. Additionally, located on the first floor is SOLSO HOME. This botanical shop focuses on indoor plants and offers personalized services to enhance lifestyles through greening. SOLSO was also responsible for the facility's green design.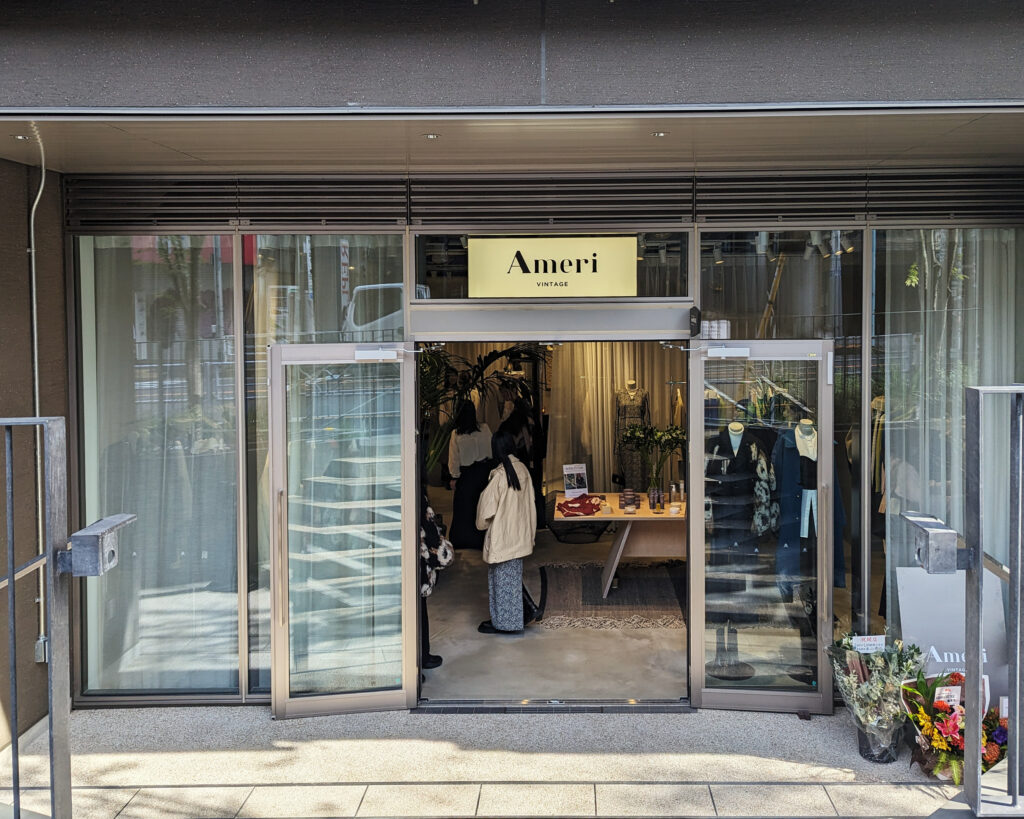 Currently, many of the shops still need to be prepared, and the space may seem bare. However, more shops will gradually appear as they are scheduled to open from the end of this year through next Summer. One standout establishment is the Japan Food Research Institute by Eat Creator – EC Corporation, which is striving to create a new food culture for the next generation. Within the facility, you'll find four distinct spaces: a laboratory & factory called Research Institute, a test kitchen known as Cooking Room, a grocery referred to as Food Depot, and a café & wine Bar named Tea Room/Mary Jane.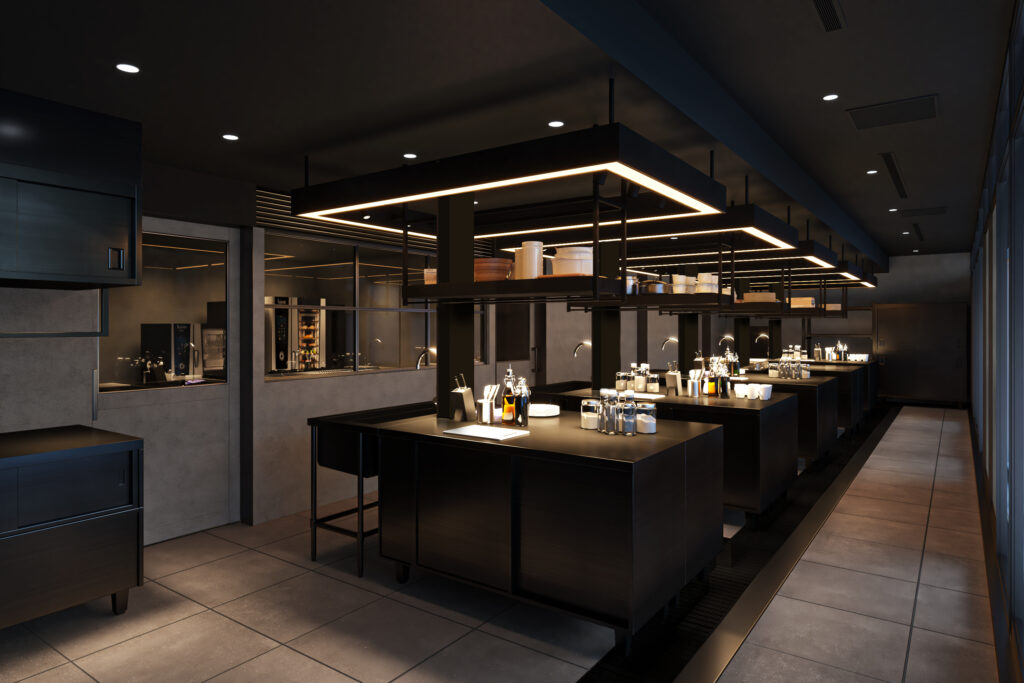 1st Image: Research Institute / 2nd Image: Cooking Room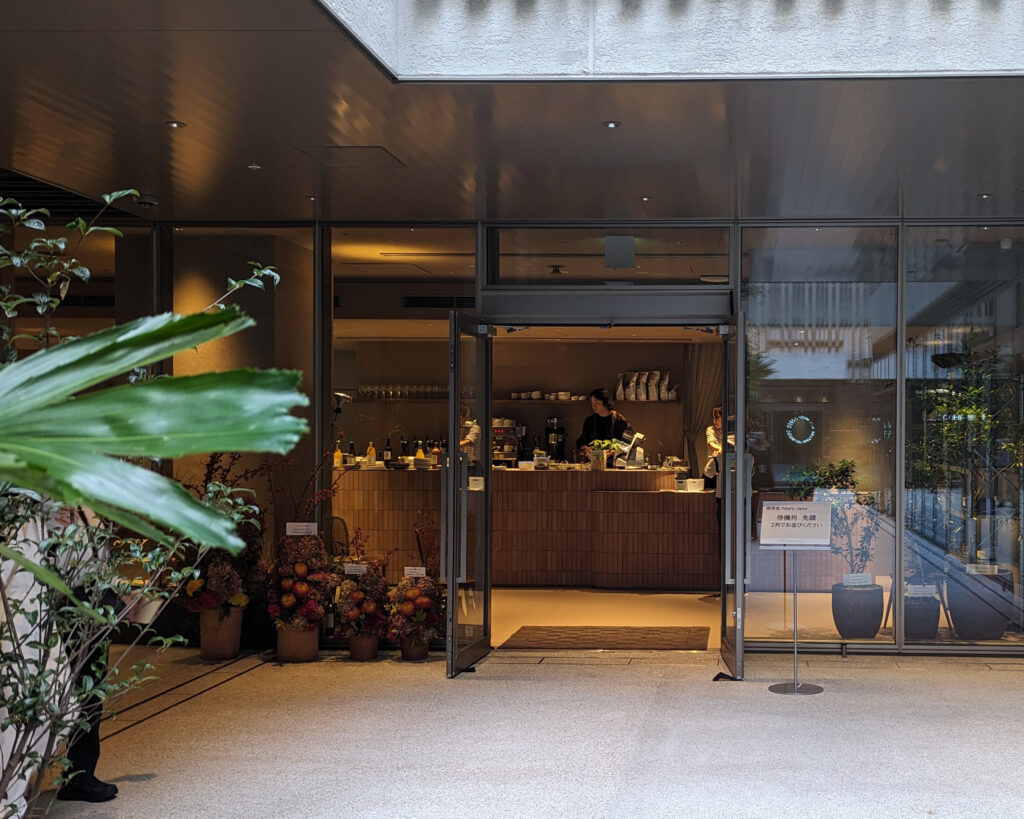 1st Image: Café/Mary Jane / 2nd Image: Food Depot
TENOHA Daikanyama: A Place for Sustainable Living
The TENOHA building, dubbed TENOHA Daikanyama, provides a sustainable lifestyle experience and is located opposite the central entrance of Daikanyama Station. It can be easily accessed by walking through the courtyard from the MAIN building.

The TENOHA building is dedicated to offering a sustainable living experience and acts as a central hub connecting the local community and the city. It facilitates collaboration with businesses and government organizations involved in circular economy initiatives. The building includes a café and event space, providing consumers opportunities to engage in sustainable practices.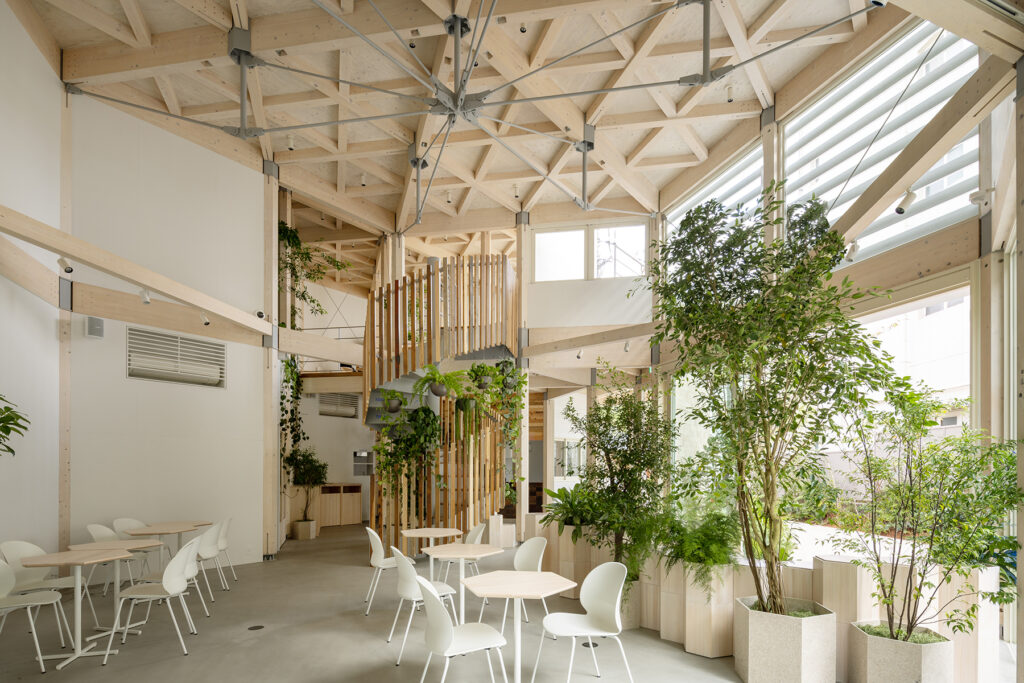 The café menu features dishes and drinks made from ingredients sustainably sourced in an eco-friendly manner. These ingredients include vegetables grown by local partner farmers using compost made from the residue of biomass-processed food waste, as well as vegetables that would not normally be distributed due to various factors such as non-standard sizing. Additionally, the café incorporates herbs grown in their on-site plant factory and rooftop garden. When enjoying lunch or tea, in addition to the exquisite farm-to-table cuisine, consumers can have the added satisfaction of choosing environmentally friendly options.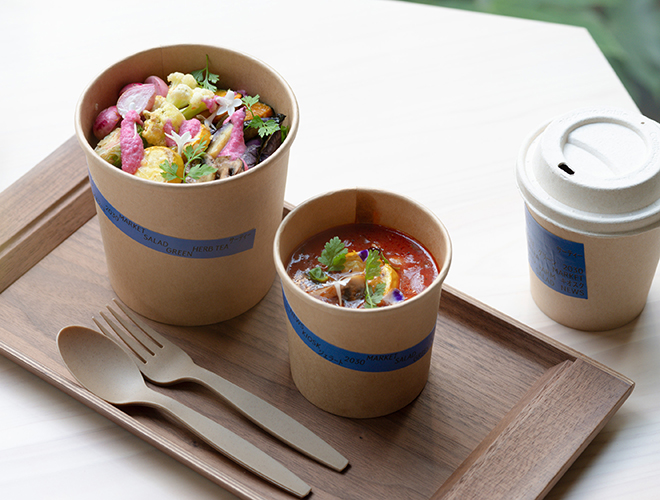 1st Image:CIRCULAR SALAD and CIRCULAR SOUP set
2nd Image:Drinks made with herbs from the in-house plant factory and rooftop vegetable garden
3rd Image:100% Plant-Based Gelato
Additionally, there is a circular flower shop on-site that minimizes floral waste, offering dried floral bouquets and arrangements made from surplus or unsold flowers that would normally be discarded.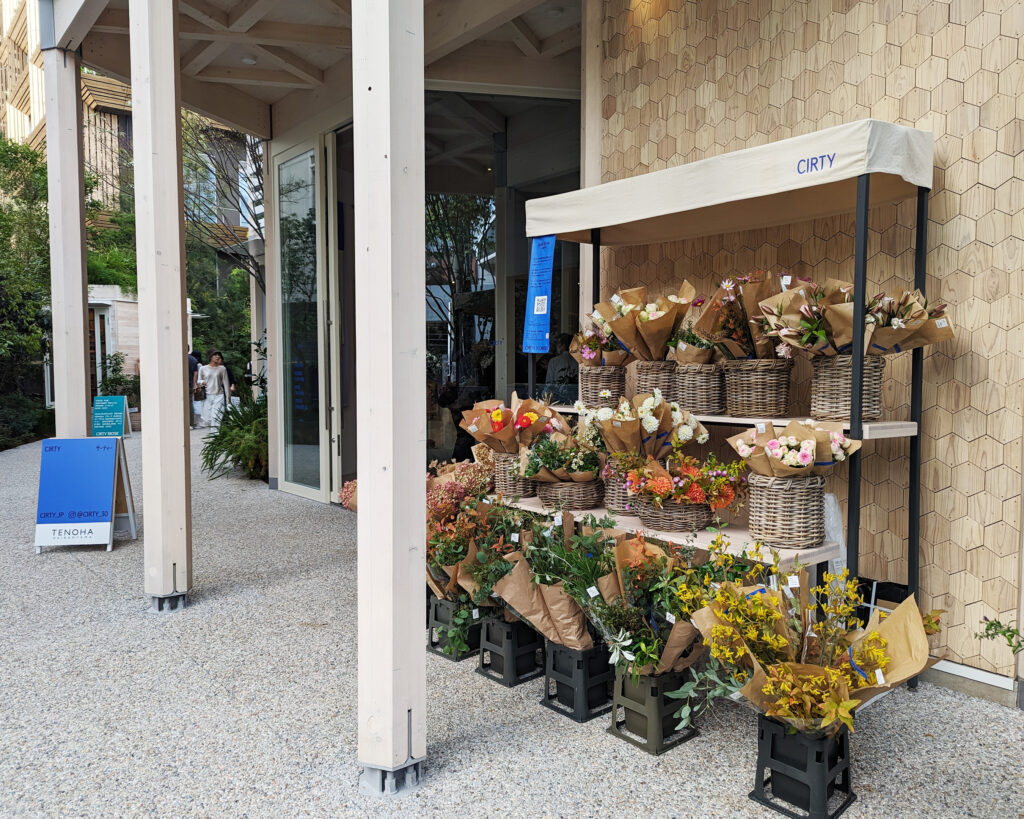 The 2nd floor features a dedicated library space that serves as a place for visitors to learn, reflect, and engage with the concept of circularity through sights, sounds, and experiences.

Forestgate Daikanyama opened in October 2023 and was clearly designed with a vision extending well into the coming decades, and through this, visitors can get a glimpse into the not-so-distant future. As a forward-looking space focused on achieving a circular economy and promoting sustainable living, it gives the impression of an experimental garden rather than a typical commercial establishment. It explores new possibilities and suggests a future of urban and natural coexistence.
Forestgate Daikanyama
https://forestgate-daikanyama.jp/